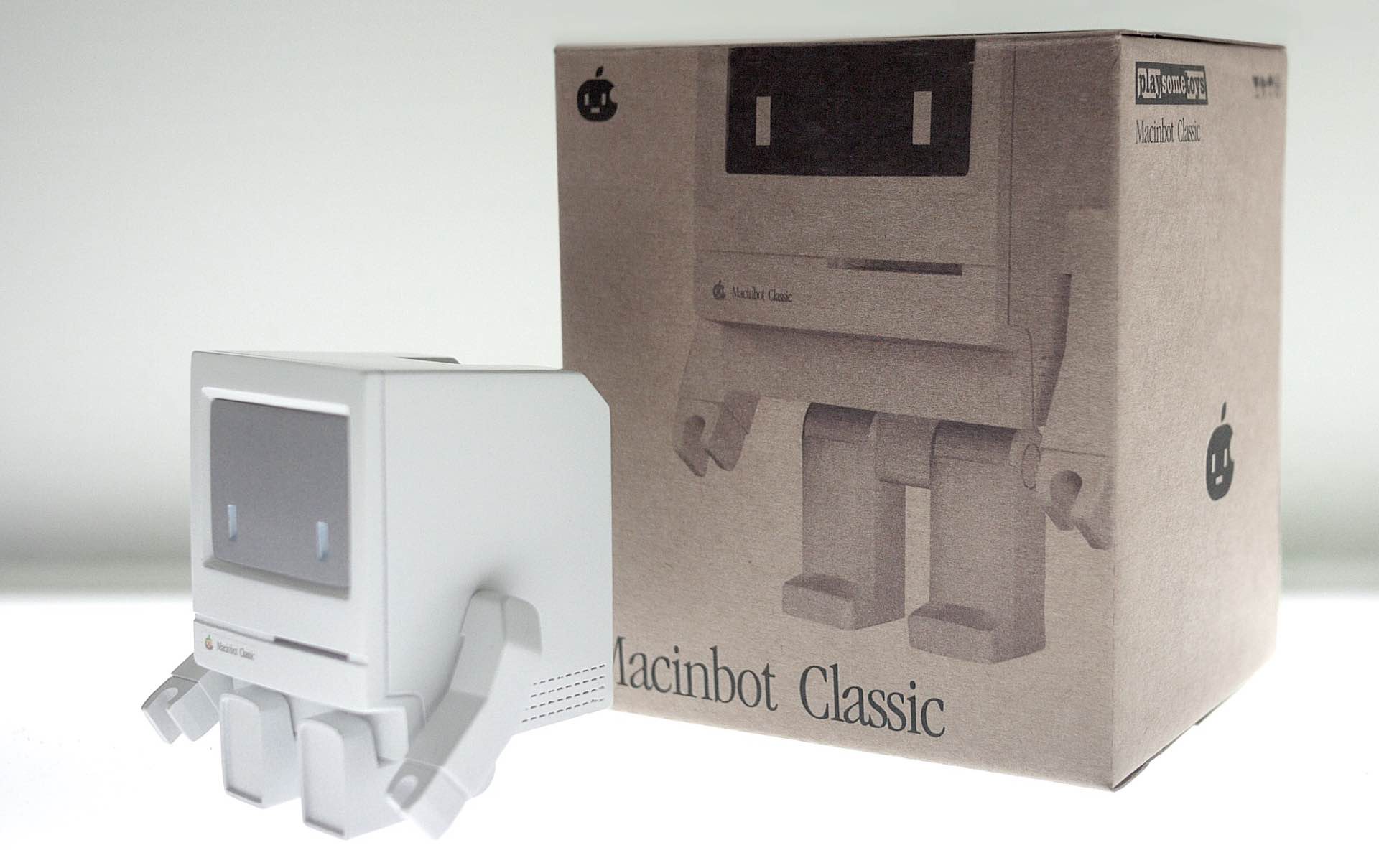 Pre-order the Macinbot Classic
Here's something neat for those of you who love retro computer stuff (*ahem* Stephen). It's called the Macinbot Classic, and it's an upcoming collectible robot figure designed to look like — you guessed it — the original Macintosh computer.
Each Macinbot is 10cm tall and comes packed in a mini cardboard box, carries a "font suitcase" in its hand, and is accompanied by a friendly mouse companion. The legs and magnetic arms are all detachable, and the main body has a surprising amount of detail for its size.
The Macinbot is expected to start shipping in June 2017 and can be pre-ordered now for $25 + shipping. (All pre-orders will come with a free metal Macinbot flat figure that can be used as a bookmark or paper clip.)