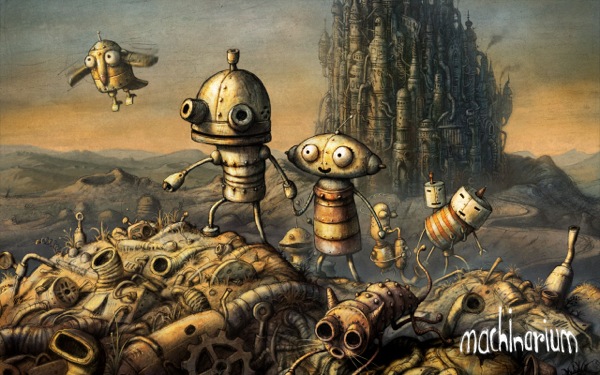 Machinarium for iPad 2
Ever since that weekend in the 5th grade when I binged on Super Mario Brothers I have spent very little time playing video games. But thoughtful, and artistic puzzle games like Machinarium have always caught my eye.
I played through Machinarium when it first came out for Mac a while ago — it has a wonderful soundtrack, the artwork is beautiful, and the gameplay and plot puzzles are extremely clever. This is a slow-paced and highly-entertaining game which requires thinking. It is a lot of fun. And now it's an iPad app, and, as such, it is just as wonderful as the desktop version.