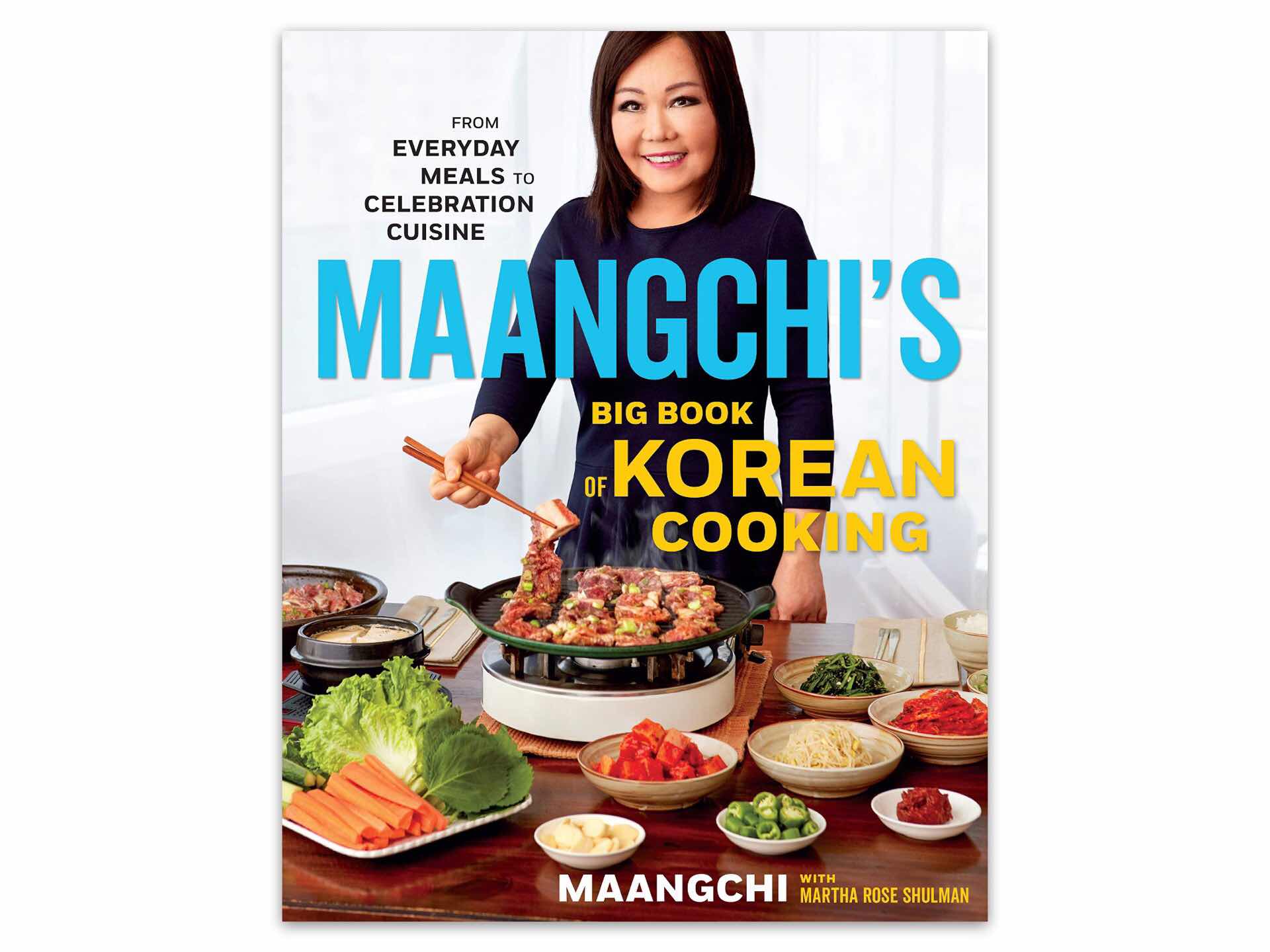 PSA: You Can Now Buy 'Maangchi's Big Book of Korean Cooking'
In case you've forgotten since I wrote about it this past summer, foodtuber Emily "Maangchi" Kim has released her second big cookbook, Maangchi's Big Book of Korean Cooking.
Already selected by Amazon as one of the best cookbooks of 2019, Maangchi's Big Book of Korean Cooking contains improved versions of the top 10 most popular recipes from her YouTube channel, along with a plenty of new recipes and a bunch of traditional Korean dishes she's been cooking for her own family for decades.
The book contains the favorite dishes Maangchi has perfected over the years, from Korean barbecue and fried chicken to bulgogi and bibimbap. It explores topics not covered in other Korean cookbooks, from the vegan fare of Buddhist mountain temples to the inventive snacks of street vendors to the healthful, beautiful lunch boxes Korean mothers make for their kids. Maangchi has updated and improved the traditional dishes, without losing their authentic spirit.
There are huge sections on…
Korean side dishes
Meat dishes and BBQ
Fish
Vegan and vegetarian cuisine
Soups, hot pots, and stews
Snacks and party food
Seoul street food
And as any fan of her YouTube channel would expect, there's an entire chapter on kimchi. Every page has full-color, step-by-step photos of everything from ingredients to techniques to close-ups of finished recipes, so you won't miss a thing as you follow along.
Get the cookbook in these formats: