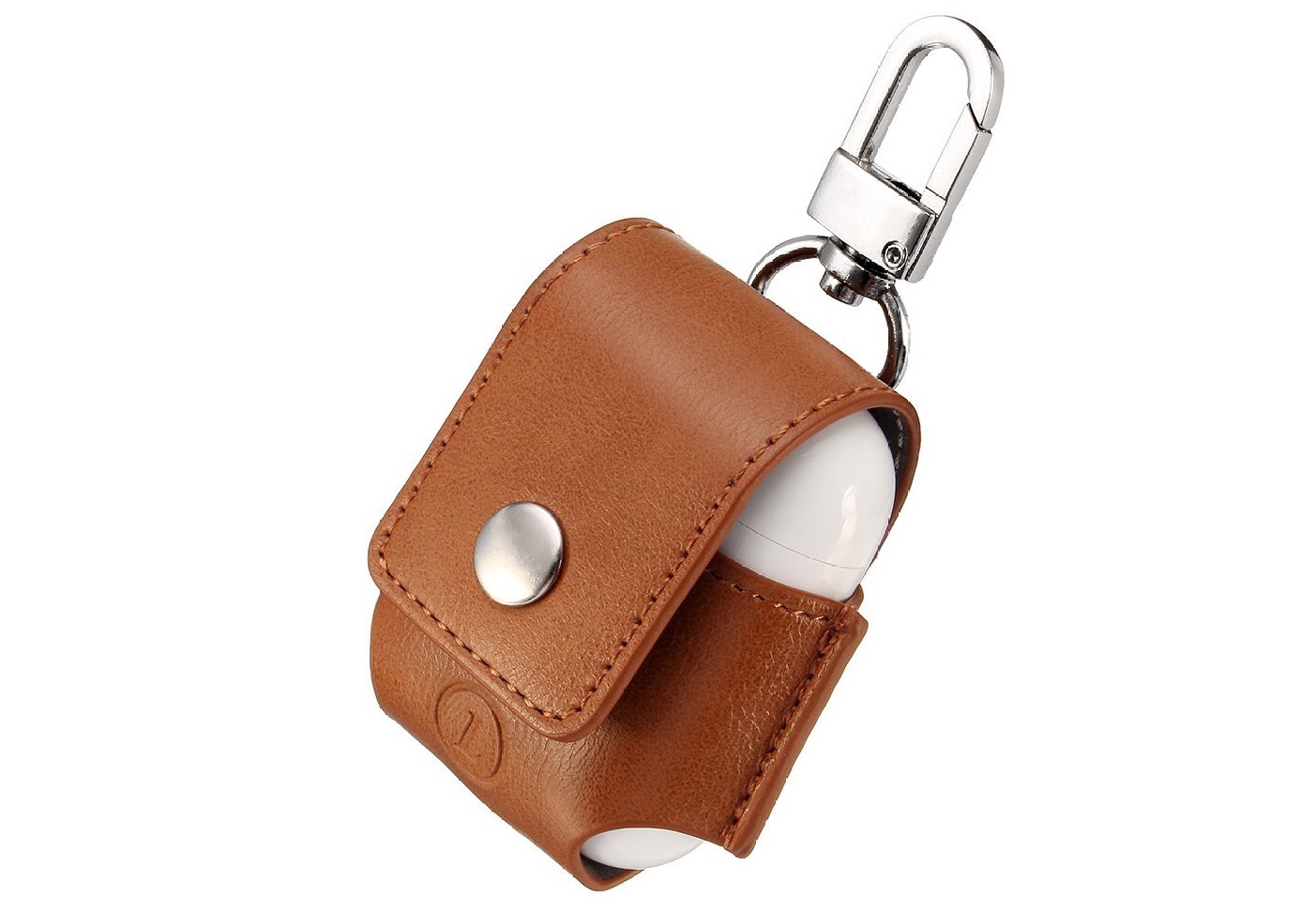 Lunies Leather Cover for the Apple AirPods Case
Apple's AirPods are pretty much the perfect earbuds as far as I'm concerned, but the charging case can be pretty easy to misplace or forget somewhere. The attractive Lunies bicast leather cover solves that problem. Slip the AirPods case into it, snap the closure shut, then clip it onto your bag/beltloop/keyring/whatever. Two cutouts offer respective access to the Lightning port on the bottom and the setup/pairing button on the back.
The cover comes in brown, black, and pink for just $9–$10 on Amazon.