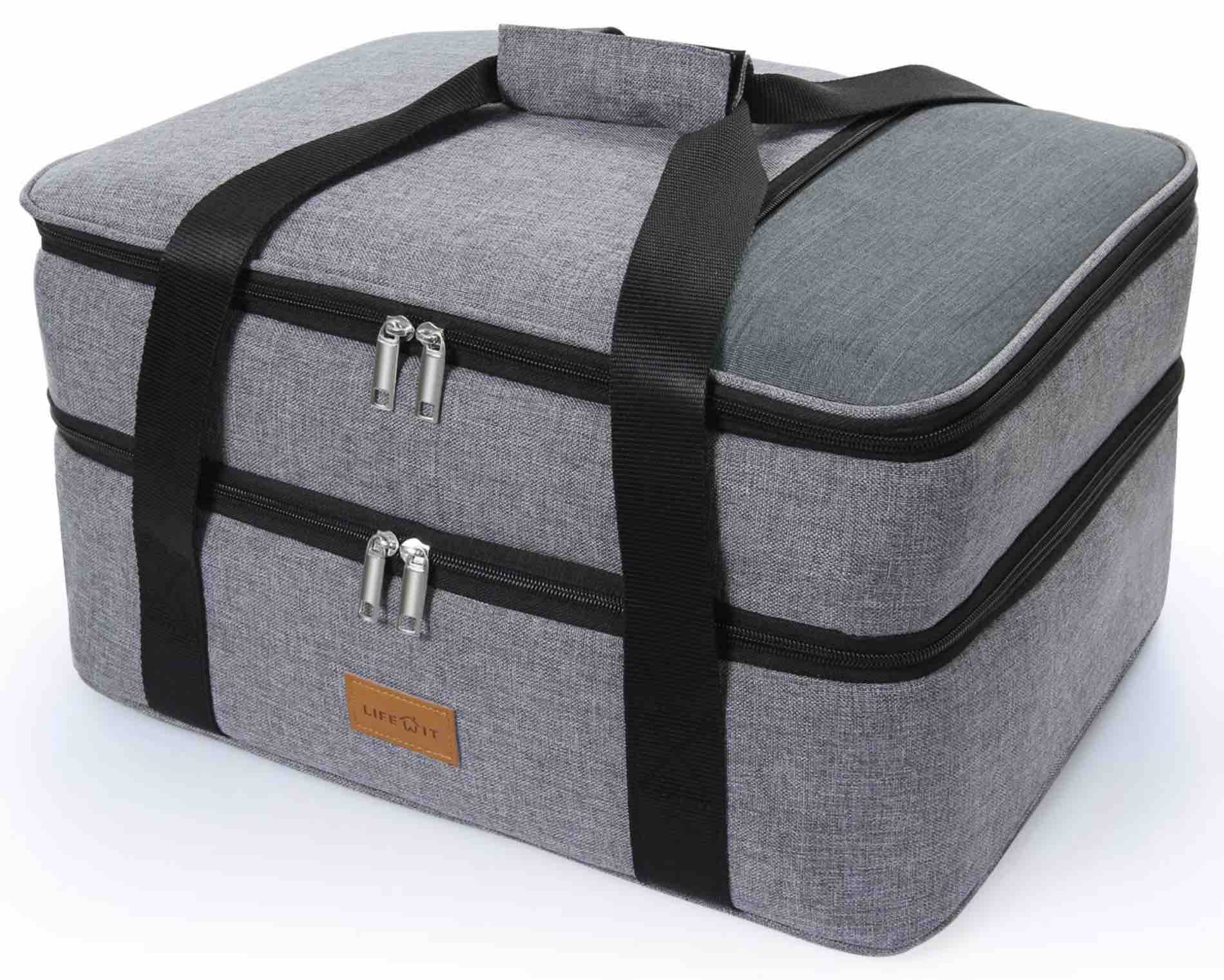 LUNCIA Double-Decker Casserole Carrier
As we approach the holiday season, we may all find ourselves lugging around a bunch of large dishes of various temperatures to serve at dinner parties and potlucks. Make the job a lot easier on yourself by using a "casserole carrier" bag like this one.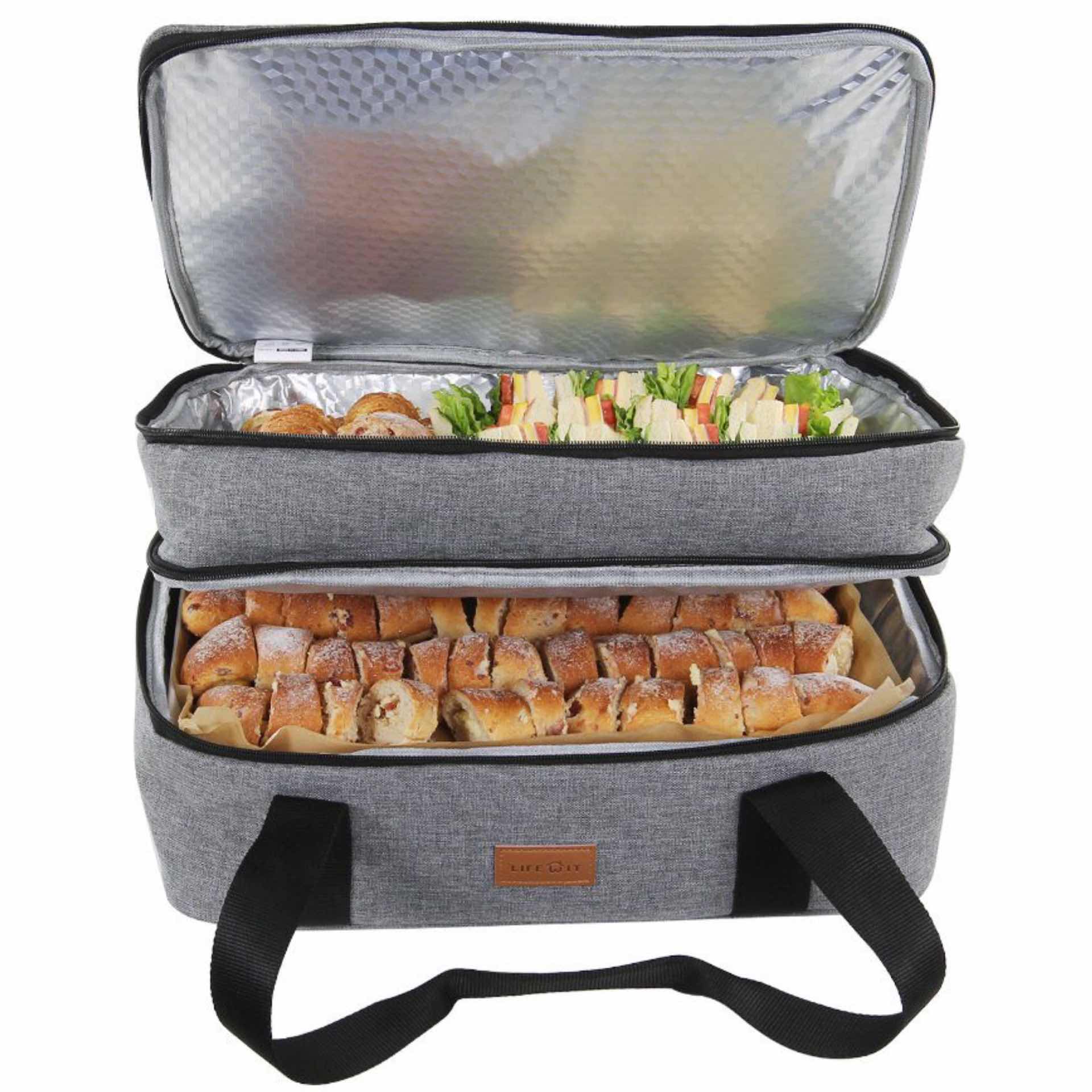 The padded upper and lower layers of this double-decker tote respectively hold a piece of bakeware up to 11″ x 15″ in size (9″ x 13″ would probably be most common), and each one is insulated and leakproof, so you can bring a hot dish and a cold one without one dripping into the other or causing any temperature weirdness.
Both compartments open wide with two thick zippers, making it easy to load and unload the bag.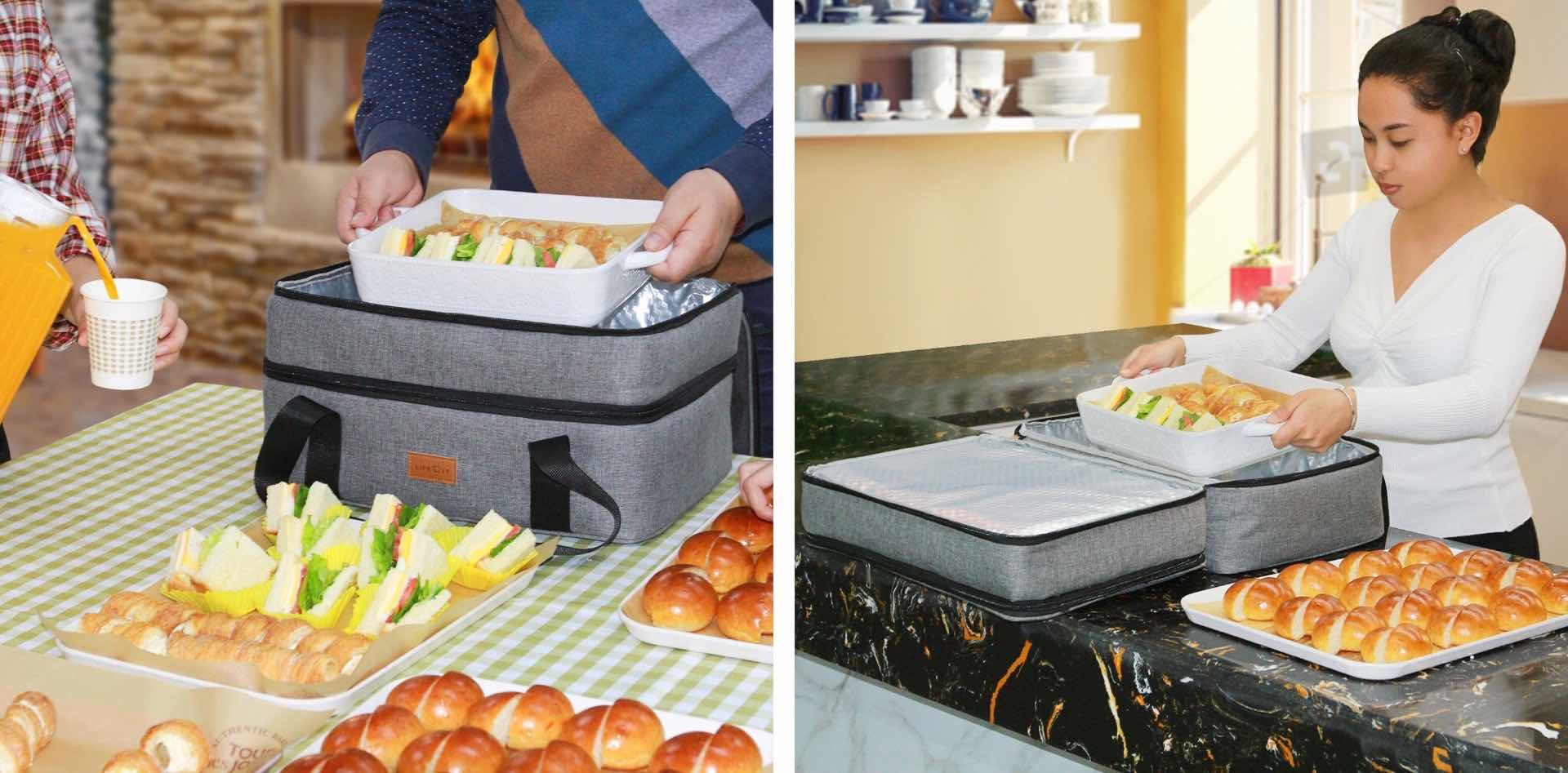 The bag's exterior is just as nice to behold, thanks to its 600D Oxford fabric that's both water-resistant and dirt-proof, with a handsome textured look that might just get some compliments from friends and family as you walk in the door. And of course, the two webbed nylon straps on top join together with a padded velcro handle for comfy carrying.
Spare yourself the heartache of burnt hands and/or broken lasagna pans by getting this bag for $40 on Amazon. They also have a single-layer bag for $27 in case that's all you need.