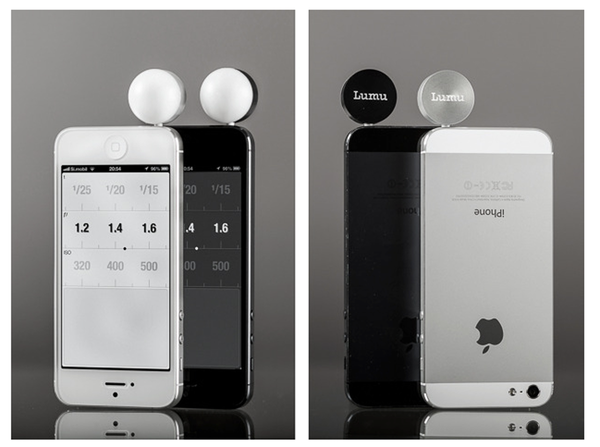 Lumu Light Meter for iPhone
The Lumu is a light meter built for the iPhone. The small orb plugs in to the headphone hack of the iPhone, giving you detailed information about the light affecting your photograph.
The app will allow users not only to measure light, but attach all sorts of metadata to the moment: location, voice recording, notes, pictures, photo parameters more.
The Kickstarter project closes July 12, but as of this writing is already halfway to its goal. $79 will get you a Lumu, with a shipping date of October 2013.