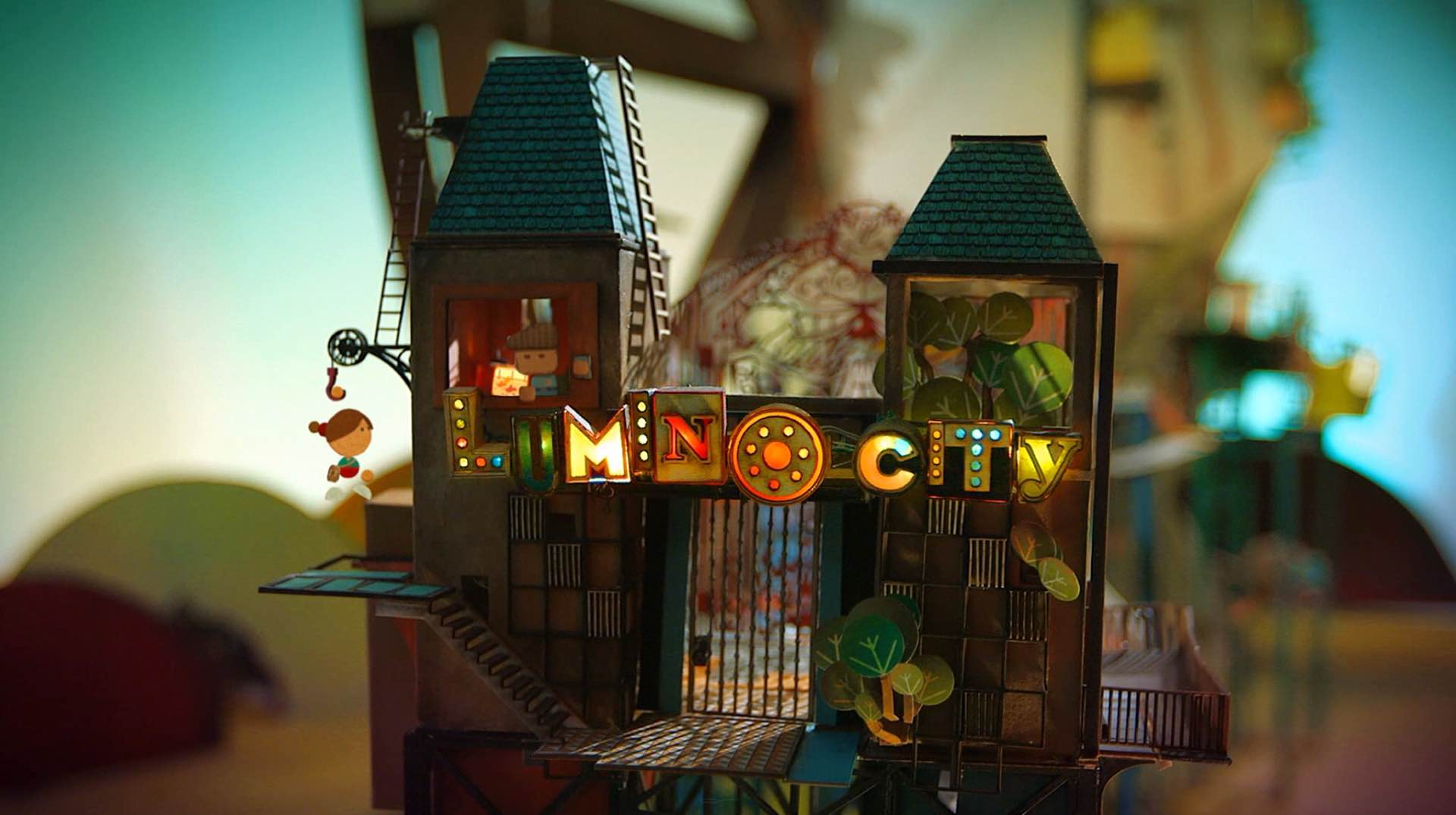 'Lumino City' for iOS
It may be a few years old now, but if you've never played the iPhone/iPad game Lumino City, I really think you should give it a try. It's very reminiscent of another favorite game of mine, Machinarium, in that it's a point-and-click (…er, tap) puzzle adventure that follows a curious hero through a stylized world full of amusing characters and captivating backdrops.
The difference here is that everything in Lumino City has a made-by-hand look and feel to it, which is no accident:
Everything you see on screen was made using paper, cardboard and glue, miniature lights, and motors. State of Play collaborated with award-winning architects, fine-artists, prop-makers, and animators; each discipline brought something unique to the design and execution of the finished game.
The first time the landscape seamlessly transitioned to another vantage point like some kind of stop-motion movie, I actually said "whoa" out loud. Luckily, the game isn't just a one-trick pony; the story and puzzles both kept me intrigued throughout, and were worth replaying the game just to experience them again.
Watch the trailer to see that beautiful animation style I was talking about:
Lumino City is $5 on the iOS App Store.