The Luka TV Stand
There are a bunch of mid-century modern TV stands on Amazon if you're looking for a budget option, but few of them meet the classically gorgeous and visually striking aesthetic of the Luka TV Stand sold by Castlery.
It's a little hard to tell from the pictures above how large and deep this stand is, despite its low-to-the-floor profile. (It measures 70.8″ wide, 15.3″ tall, and 15.7″ deep.) The best way to get a sense for it is to look at the customer review images: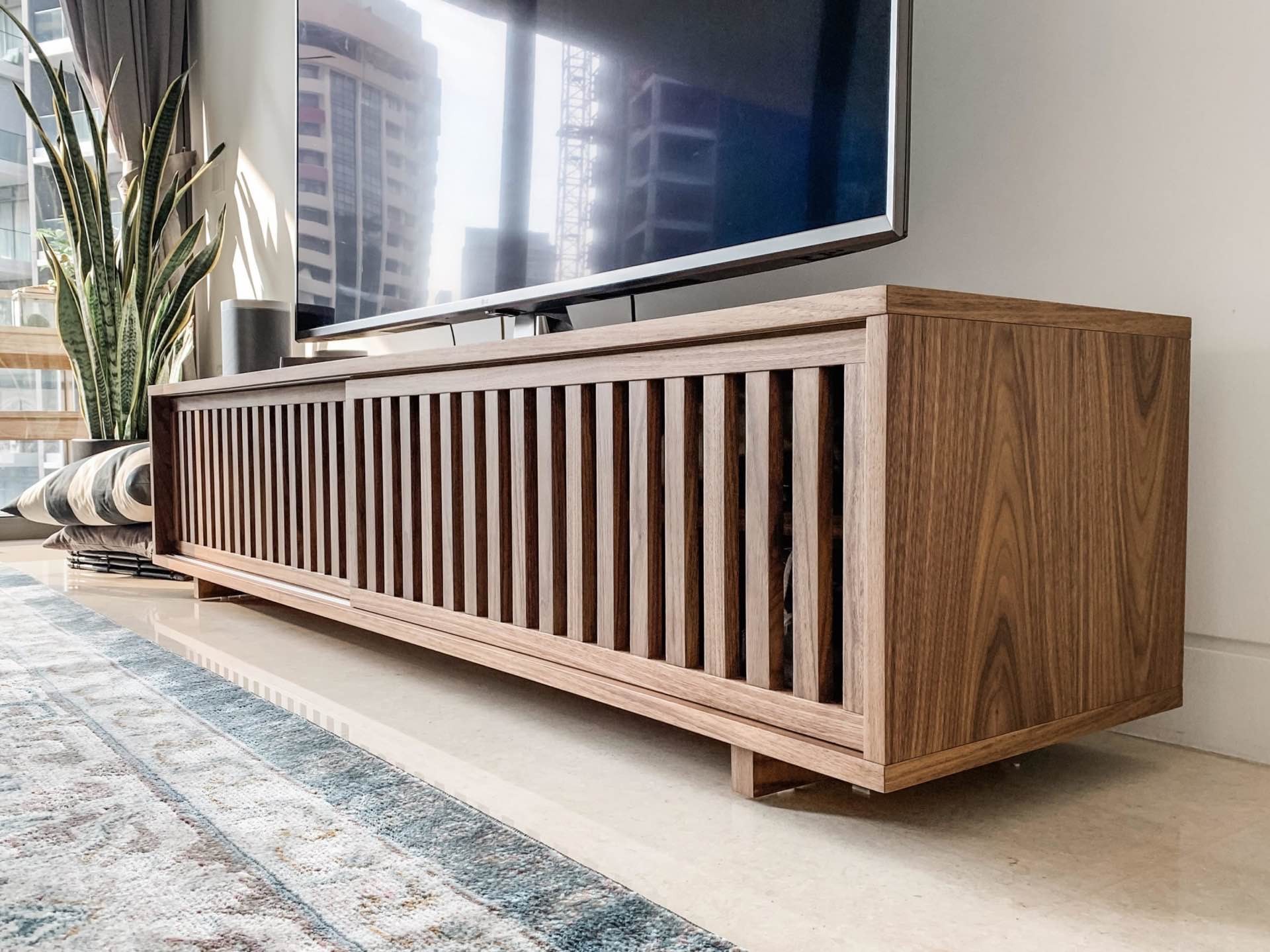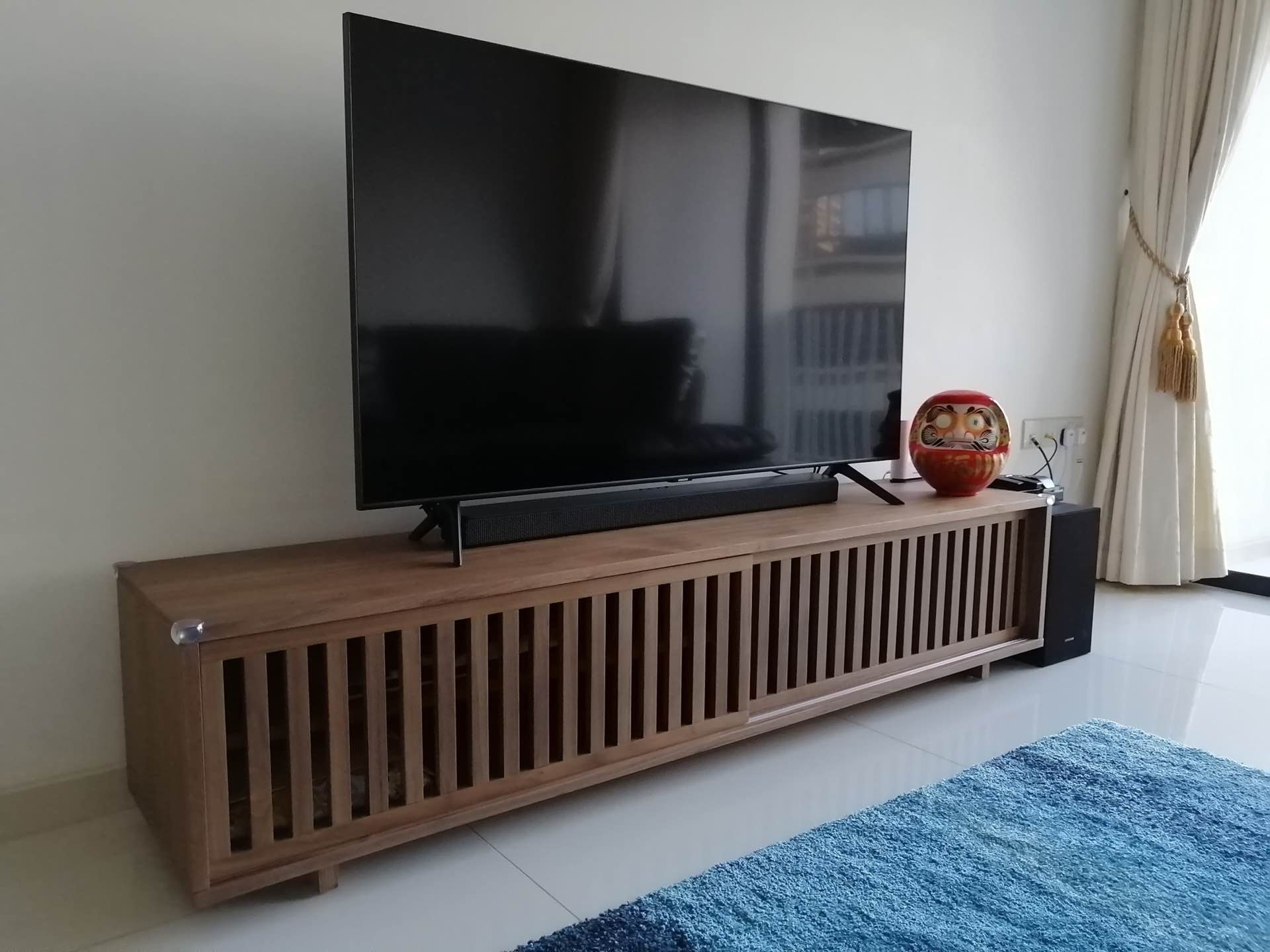 The stand arrives fully assembled, which is super nice if you don't have the time to be futzing around with instruction manuals and hex wrenches and whatnot.
As of November 25th, 2020, you can get the Luka TV Stand for $699 at Castlery USA (down from $739).