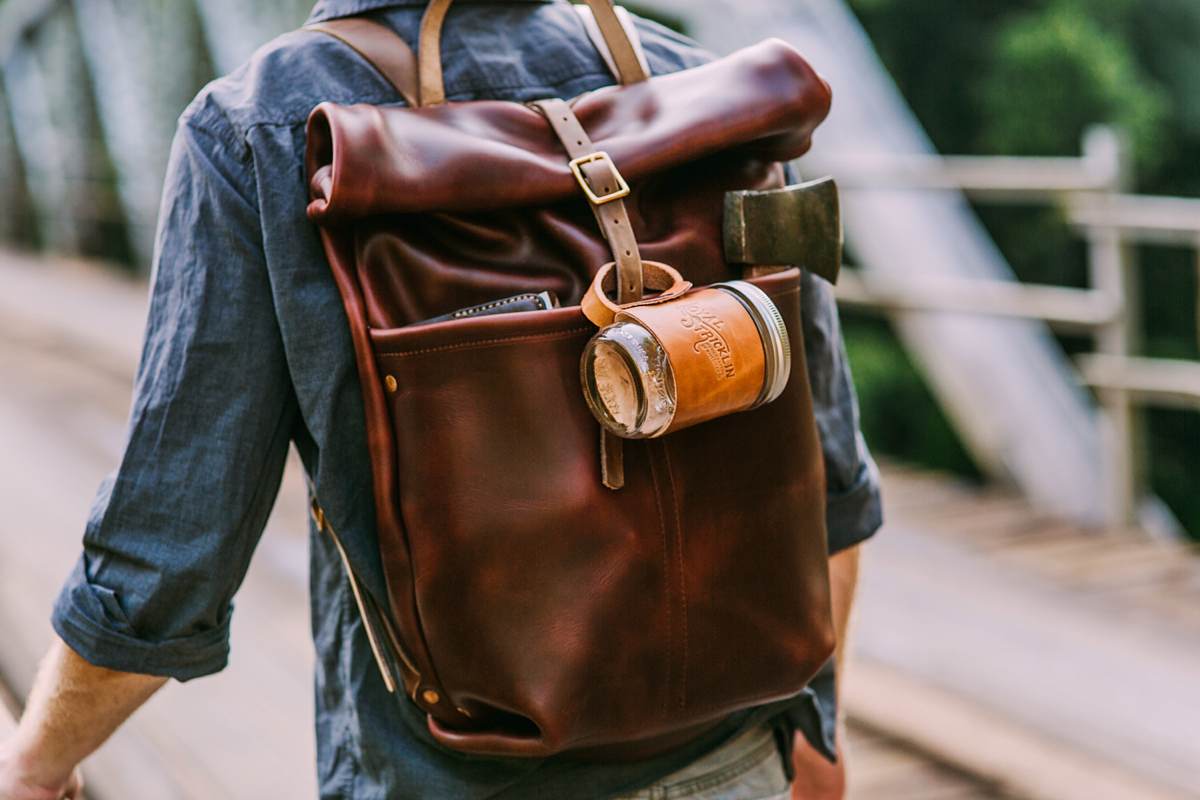 Loyal Stricklin Ruck Sack
This leather ruck sack from Alabama company Loyal Stricklin is as beautiful as it is functional. Made from 4oz rich tan Horween Leather Chromexcel, it sports a large primary opening with two smaller pockets on the front.
When the enclosure flap is rolled up, the bag measures 12″x19″x5″—plenty large enough to carry one's daily essentials—and extends to 25″ tall when unrolled. Each bag is made to order, and takes about four weeks to arrive. $750.
---
(The item hanging from the front of the bag in the photo above is Loyal Stricklin's own Aviator mug.)