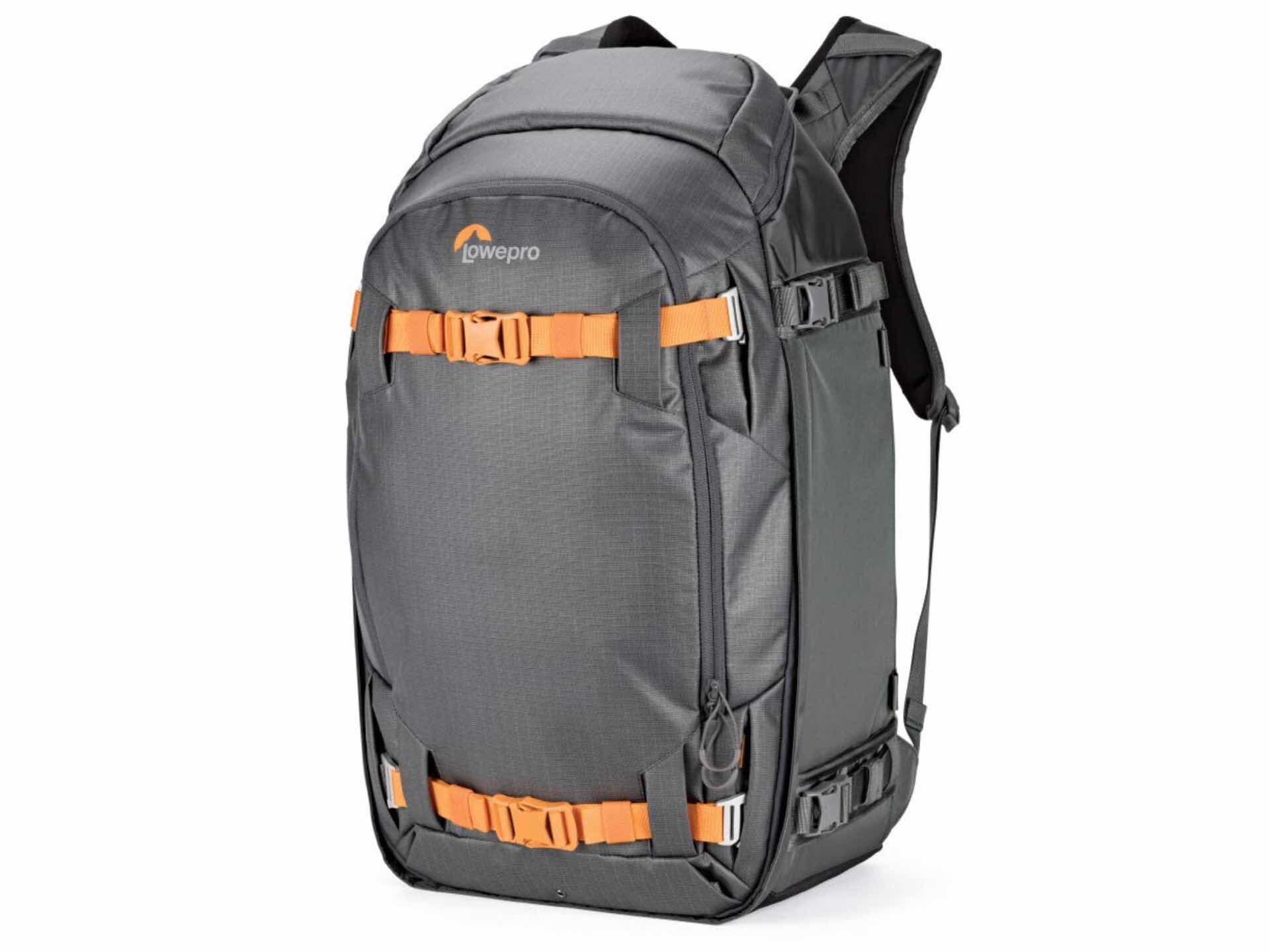 Lowepro Whistler Backpack 450 AW II
The Whistler BP 450 AW II by Lowepro is an all-season, ultra-resistant backpack for carrying all of your outdoor photography gear and alpine equipment.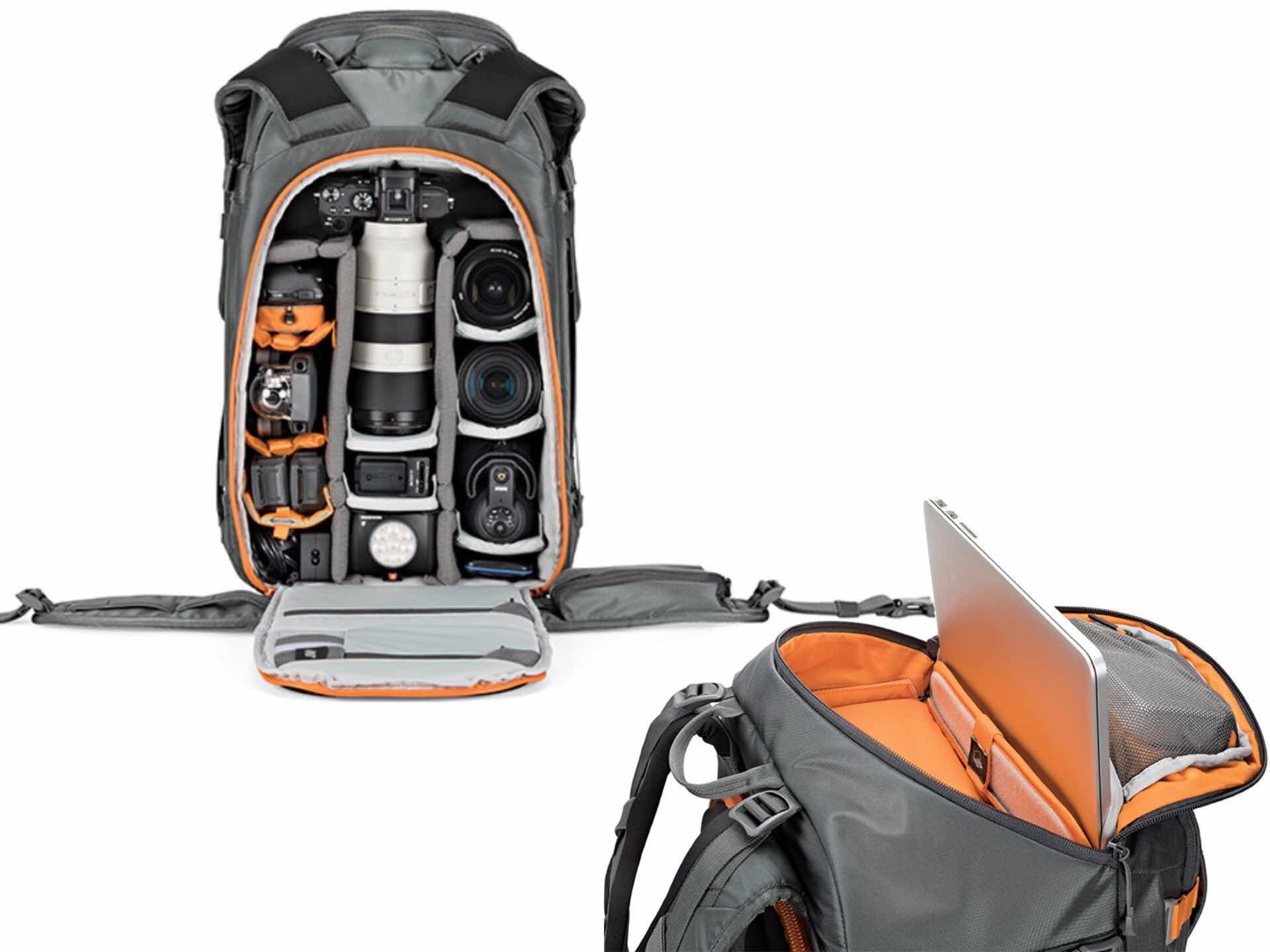 It's got deep, deep storage in the main body where a pro DSLR rig and a bunch of additional shooting gear — including video drones — can nestle down very nicely. The padded dividers in that same compartment can also be shuffled around so you can customize how things are organized in there.
The exterior of the bag is made from an abrasion-resistant Nylon 6/6 material with a water-resistant TPU coating, and they include an all-weather cover — hence the "AW" in the bag's name — that fits snugly over the whole bag (pictured below, right) for additional protection from the elements: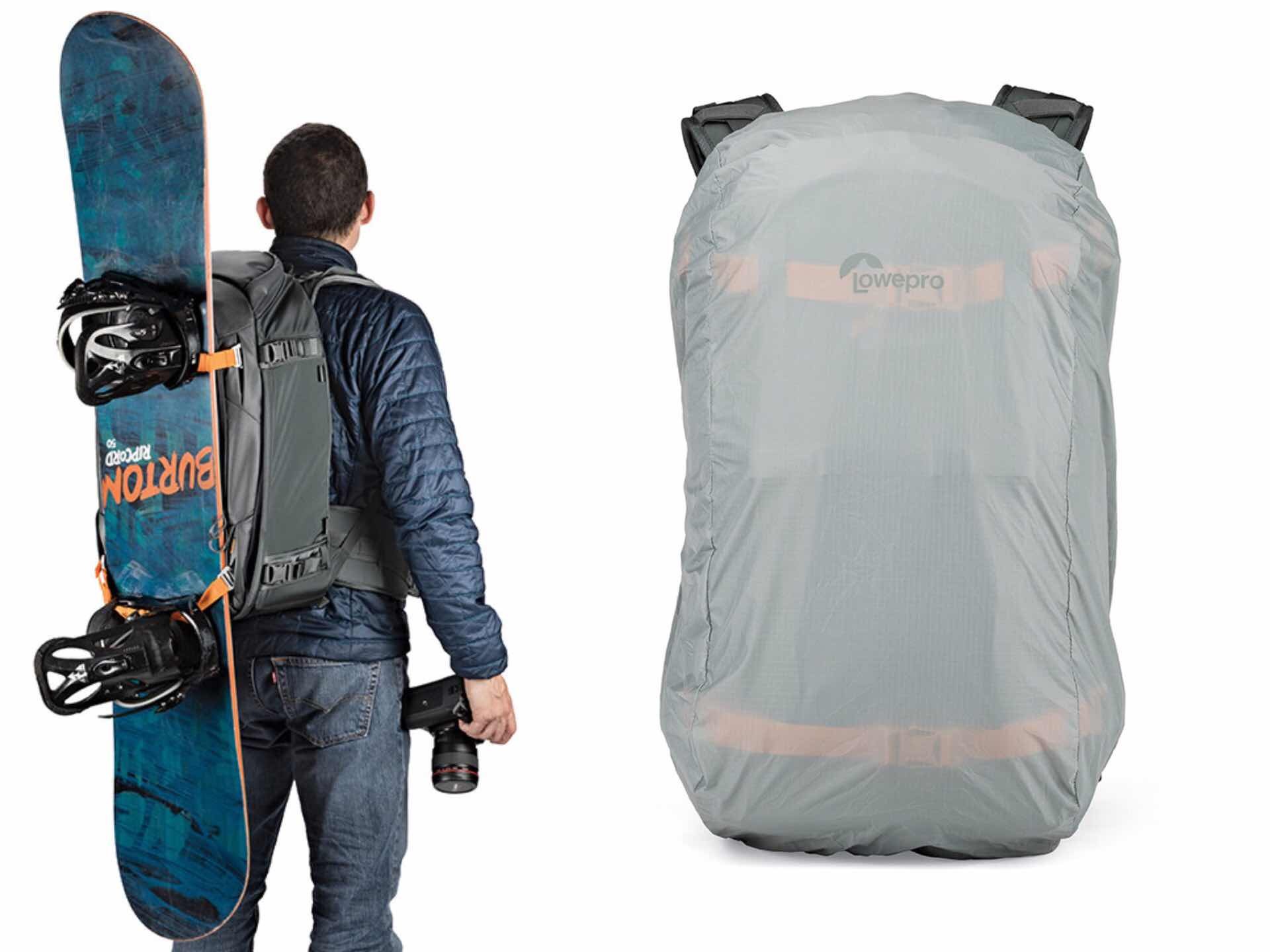 Outside of that, this things is packed to the brim with compartments, smaller storage pockets, straps, a laptop sleeve, and other features. It's one of those bags where there's almost too much to talk about. That's why I recommend watching Peter McKinnon's video review, which is entertaining and thorough:
…or if you want just the basic walkthrough of the bag's features, Lowepro took care of that themselves (you'll have to forgive the guy's deadpan delivery in it though):
You can get the Whistler 450 AW II for $400 on Amazon. If you're okay with something smaller — say, for a mirrorless setup rather than a DSLR one — they offer a smaller 350 size for $370. The features are much the same between the two bags, so it's just a matter of how much you need to carry.