The "Fire Ring to Rule Them All" from Cutting-Edge Steelworks [Etsy]
You might not be able to safely have friends over for the time being, but that doesn't mean you can't still take some joy from chilling in your backyard beneath the stars. And when it is safe again, it's gonna be a real "Fellowship of the Ring" moment.
Which is all a bored-at-home blogger's extremely tortured way of saying you need this Lord of the Rings-inspired fire pit.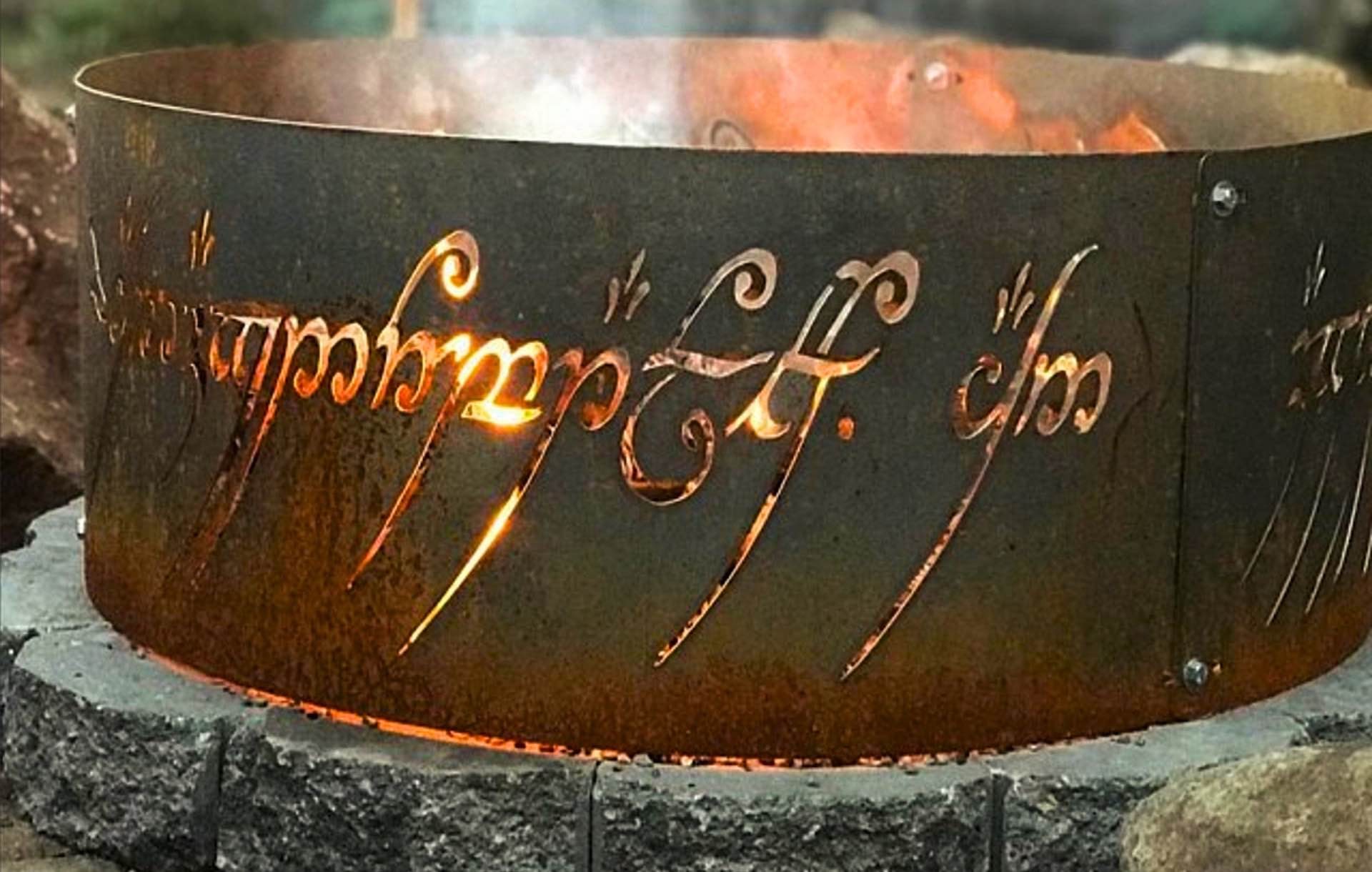 Designed by Shawn Oudsema of Cutting-Edge Steelworks, this "Fire Ring to Rule Them All" features the famous Black Speech inscription around its edge, as seen in the LotR novels and films:

One Ring to rule them all, One Ring to find them,
One Ring to bring them all, and in the darkness bind them.
Pretty cool, eh?
The handmade fire ring comes in a number of sizes, ranging from 30″ wide x 12″ tall ($175) all the way up to 48″ wide x 18″ tall ($395). When it arrives at your home, you simply have to bolt together the three or four pieces (depending on size) and you're all set. The bolts are included, but not the hand tools.
Now, the thing to keep in mind is that this fire ring is made from raw steel without any sort of coating, so it will eventually rust if left to the elements. You may apply some high-heat spraypaint on the outside if you like, though your results may vary.
Check out the Etsy listing to make your size selection and get an appropriate price quote.