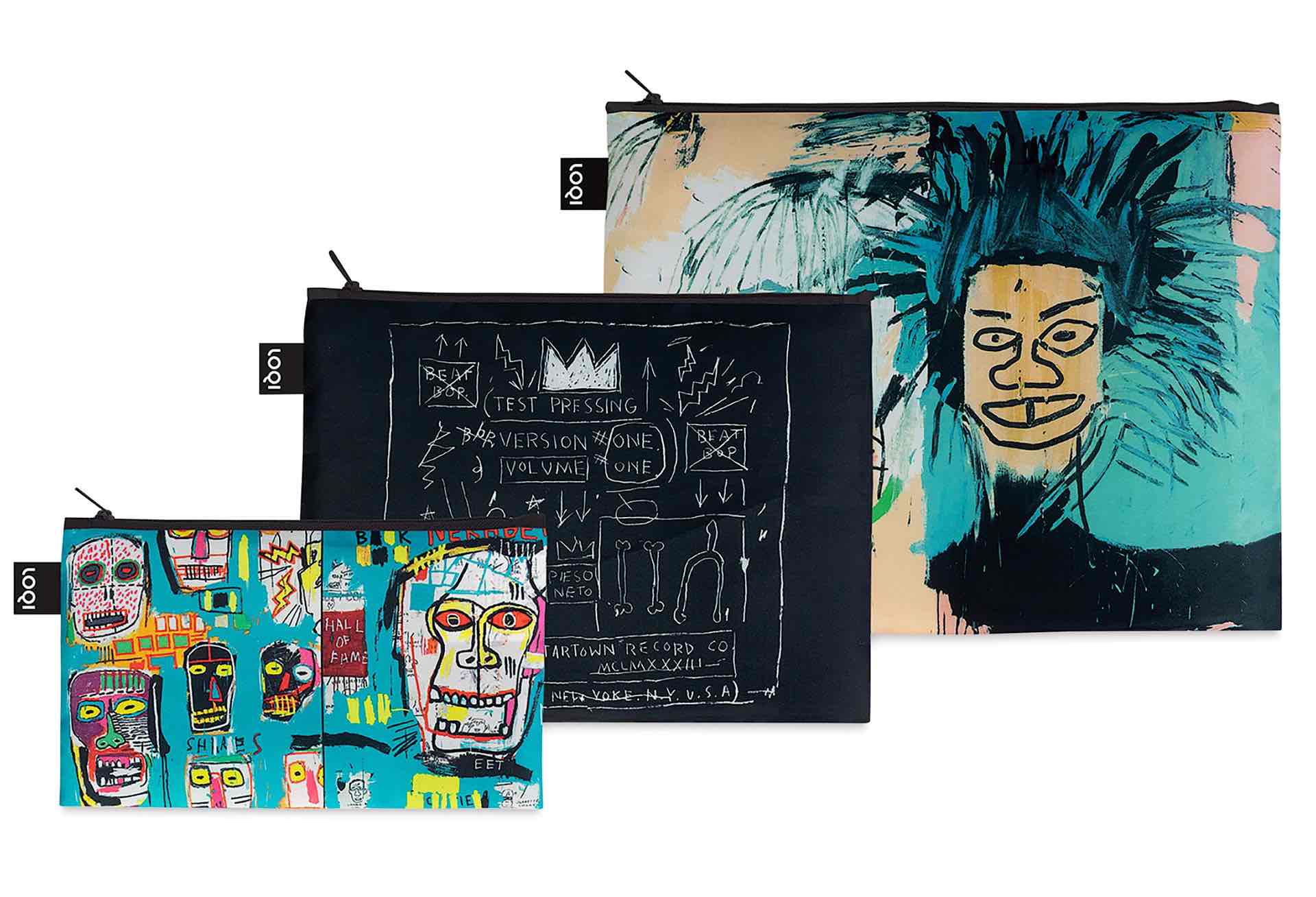 LOQI "Zip Pockets" Multi-Size Zipper Pouch Sets
I'm sure I don't need to explain the functionality of these zipper pouch trios from LOQI. They carry your daily essentials, whether it's stationery, art supplies, toiletries and/or cosmetics, travel documents, socks and undies in your suitcase, device accessories, or whatever else. Pretty simple.
The reasons I'm linking them are two-fold:
They're made from 100% recycled, water-resistant polyester taffeta — which is certified to both GreenCircle and "STANDARD 100 by OEKO-TEX" standards — and created with waterless printing methods, which shows the company's commitment to sustainable products without the use of harmful chemicals.
They come in a bunch of cool art styles, some of which are reproduced from the works of past and present artists like Kristjana S Williams (pictured below), Keith Haring, Alex Trochut, Jean Michel Basquiat (pictured above), Louise Bourgeois, Shinpei Naito, Stephen Cheetham, the Barcelona-based Hey creative studio, and Vincent van Gogh.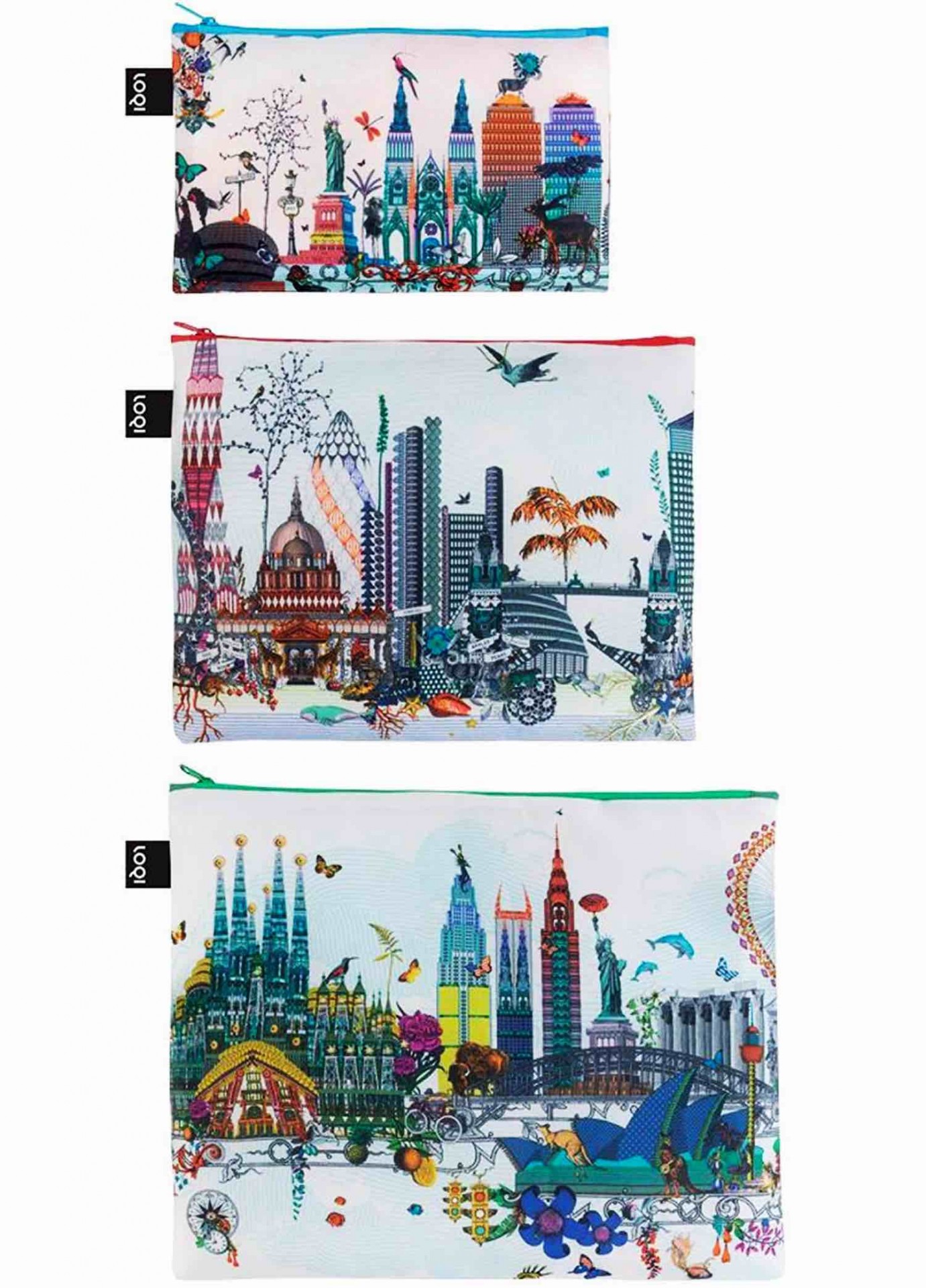 Whatever you need to carry around with you in your life, you'll find that these sets of small, medium, and large zip bags are infinitely useful and definitely more stylish than most options you'll find.
Most of these pouch trios will run you $20 on Amazon. If the particular search term at that link doesn't show you enough options, try looking under "loqi zip pouches" and you should see more.