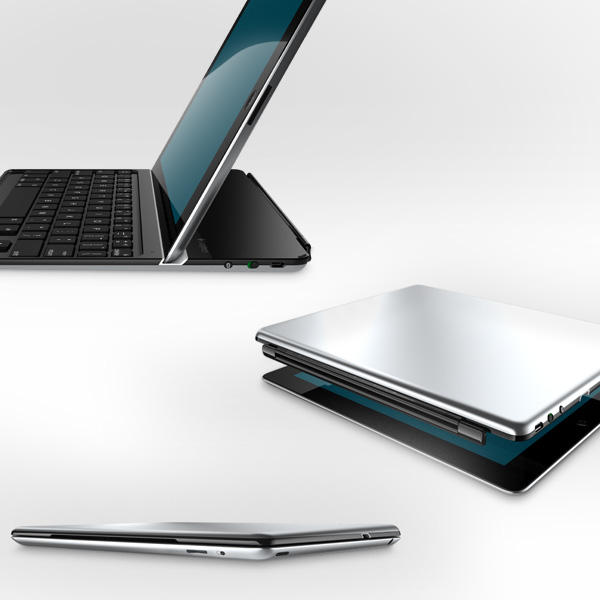 Logitech's Ultrathin Keyboard (Smart) Cover
There is no shortage of iPad keyboard accessories. I personally use an Apple Bluetooth keyboard and the Incase Origami Workstation. However, there are lots and lots of folks who want a keyboard accessory that turns their iPad into a laptop-type of rig (the ZAGGfolio being a prime example).
This new iPad keyboard from Logitech looks very clever. It uses the same sidebar magnetic strip technology as the Apple Smart Cover, but instead of a folding leather cover there's a bluetooth keyboard. It seems like an easy and clever way to have the keyboard attached to your iPad but not so attached that you can only ever use your iPad like a laptop.