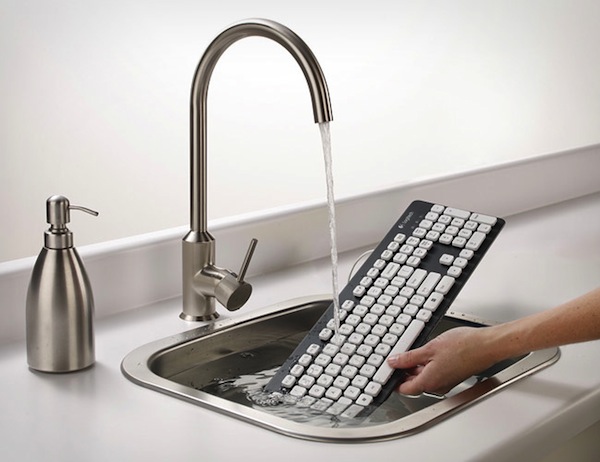 Logitech Washable Keyboard
With two little kids in the house, I know that anything I own is one spill or accident away from being soaking wet. With the new washable keyboard from Logitech, I would feel a tiny bit better.
This keyboard is designed to be soaked in water, so a spill here or there is no problem. With its built-in drainage holes and UV-coated keycaps, liquid is no problem for this thing.
The only thing keeping this from being a home run in our book is that (for now) it's Windows-only. I guess the stereotype is that Mac users aren't messy, but believe me, that's simply untrue.
You can pre-order the Logitech Washable Keyboard for $39.99.