Logitech Ultrathin Magnetic Clip-On Keyboard Cover for iPad Air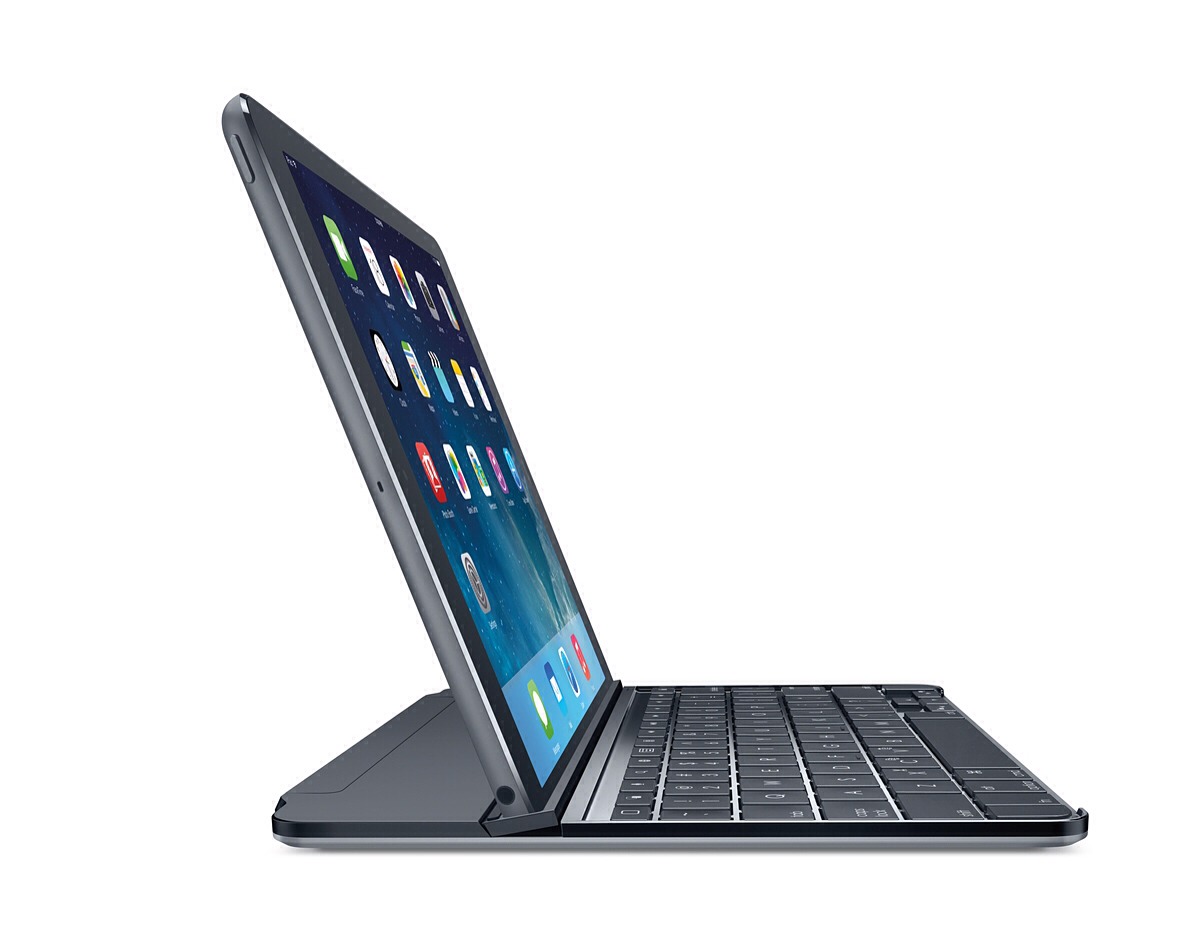 The Logitech Ultrathin Keyboard Cover remains one of my favorite iPad accessories. The one I own is practically a part of my iPad at this point, and I'd recommend it to anyone interested in using their iPad as a primary writing device.
Logitech produced a version of the Ultrathin for iPad Air last Fall, but now there is a new-and-improved edition that I'd love to try out. It has two important new features:
The magnetic hinge hides flush when not in use. Slide your iPad towards the hinge and it automatically pops up and clips on. (This is a very welcome addition; the old version's hinge sometimes just falls over, making the attachment process awkward.)
The angle of the magnetic docking slot is now adjustable, whereas the old model had only a single fixed angle. So whether you're at a coffee shop or on a plane, it's now easier to find a comfortable viewing angle.
The keys themselves look pretty much the same as before to me, which I'm fine with because they work quite well. You can get this new version of the Logitech Ultrathin for $100.
(They have one for iPad mini too ($90), but from what I've heard, the typing experience is a little cramped. You might be better off using the "old reliable" combo of an Incase Origami Workstation + Apple wireless keyboard.)
← Cargo Works MacBook Air + iPad Sleeve
Kendall & Hyde — Leather Bags, Wallets, and More →