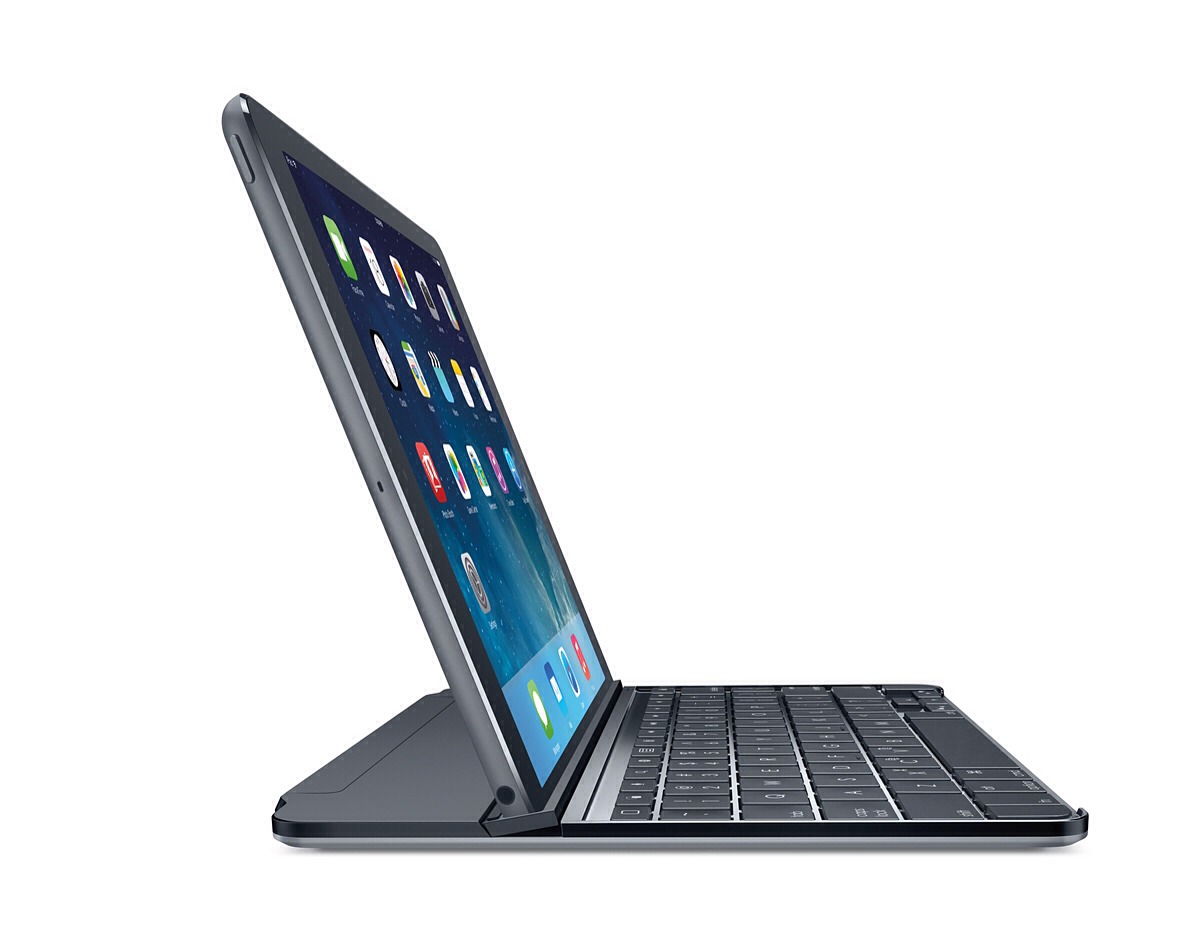 Logitech Ultrathin Magnetic Clip-On Keyboard Cover for iPad Air
The magnetic hinge hides flush when not in use. Slide your iPad towards the hinge and it automatically pops up and clips on. (This is a very welcome addition; the old version's hinge sometimes just falls over, making the attachment process awkward.)
The angle of the magnetic docking slot is now adjustable, whereas the old model had only a single fixed angle. So whether you're at a coffee shop or on a plane, it's now easier to find a comfortable viewing angle.