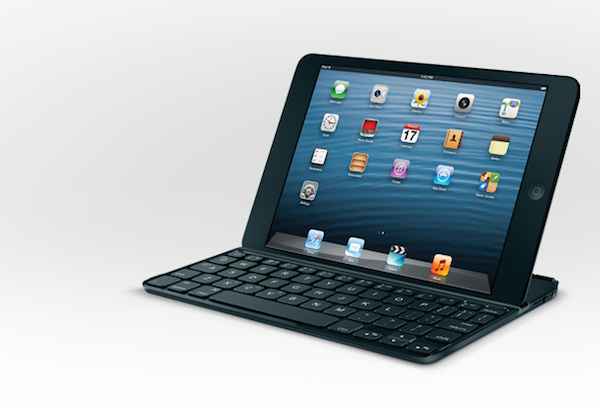 Logitech Ultrathin Keyboard mini
The Logitech Ultrathin Keyboard Cover is a long-time T&T staff favorite, and now available for iPad mini users, too.
The mini version uses the same sized keys as the original, but according to Macworld, Logitech used "smaller versions of keys such as Return, Shift, and particular punctuation characters, as well as by omitting keys such as Tab and Caps Lock." My guess is that while this will be annoying, it's a reasonable trade-off to make to keep the main keys big enough.
The Logitech Ultrathin Keyboard mini is available for pre-order now for $79.