Logitech's "Slim Folio" is Still the Best Keyboard Case for iPad in 2020
When I last wrote about Logitech's Slim Folio keyboard case for iPad, it was with the 5th (2017) and 6th (2018) generation iPad models in mind. And at the time, it was the best 3rd-party option you were gonna get. Now that the 8th-gen iPad for 2020 has hit the market, we're discovering that this is still the case (pun intended).
Like the previous model, the 7th- and 8th-gen friendly version of the Slim Folio offers a laptop-like typing experience everywhere you take your iPad, while also keeping it safe from bumps, scratches, and spills. You get a full row of iOS shortcut keys above the number row — things like brightness control, show/hide the onscreen keyboard, music playback, etc — and the rest of the keys feel nice to type with.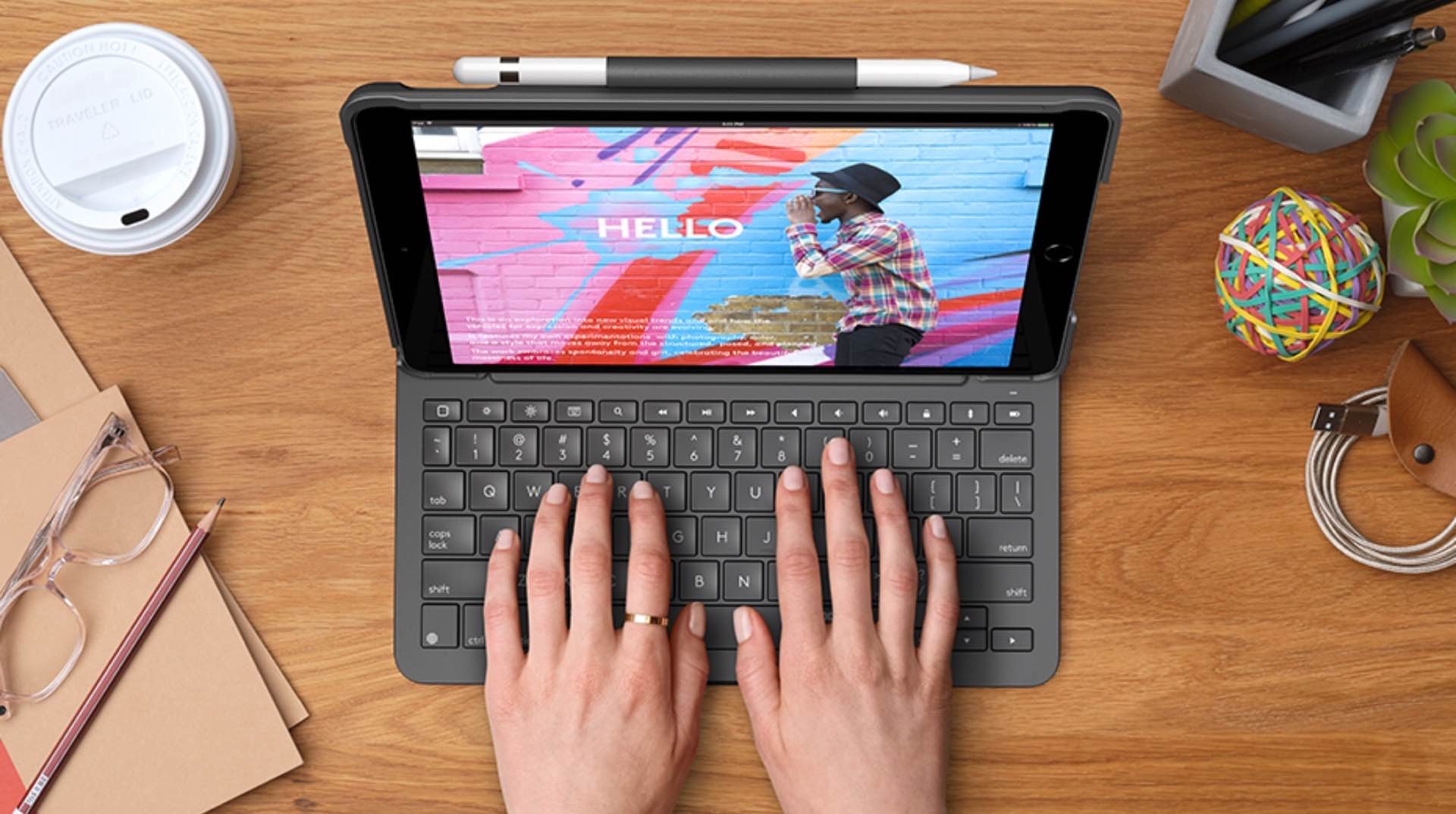 Unlike a laptop however, the Slim Folio can be laid semi-flat, screen facing up, for the purposes of note-taking, sketching, handheld reading, and more.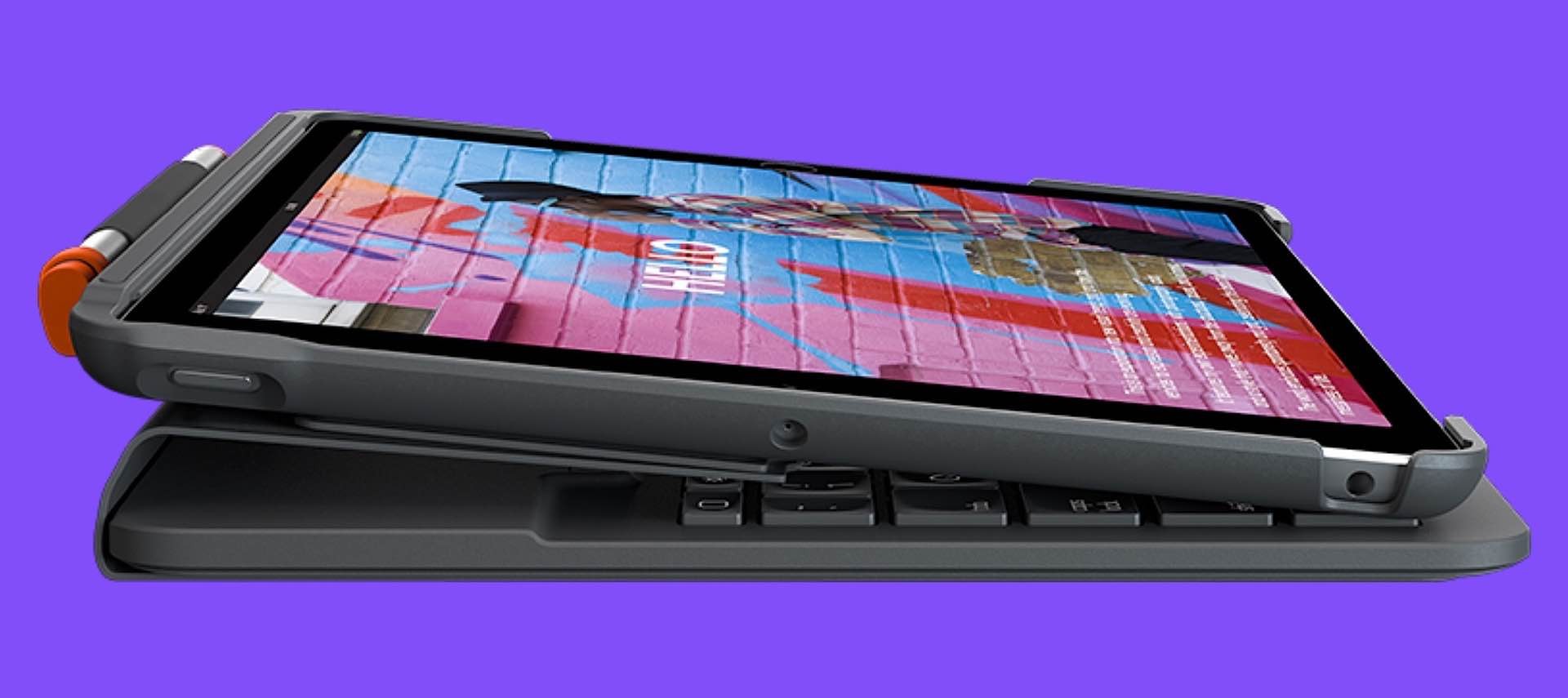 …which makes it all the more handy that the keyboard case now includes a holder on top for an Apple Pencil or Logitech's own Crayon stylus, so it's always right there when you need it.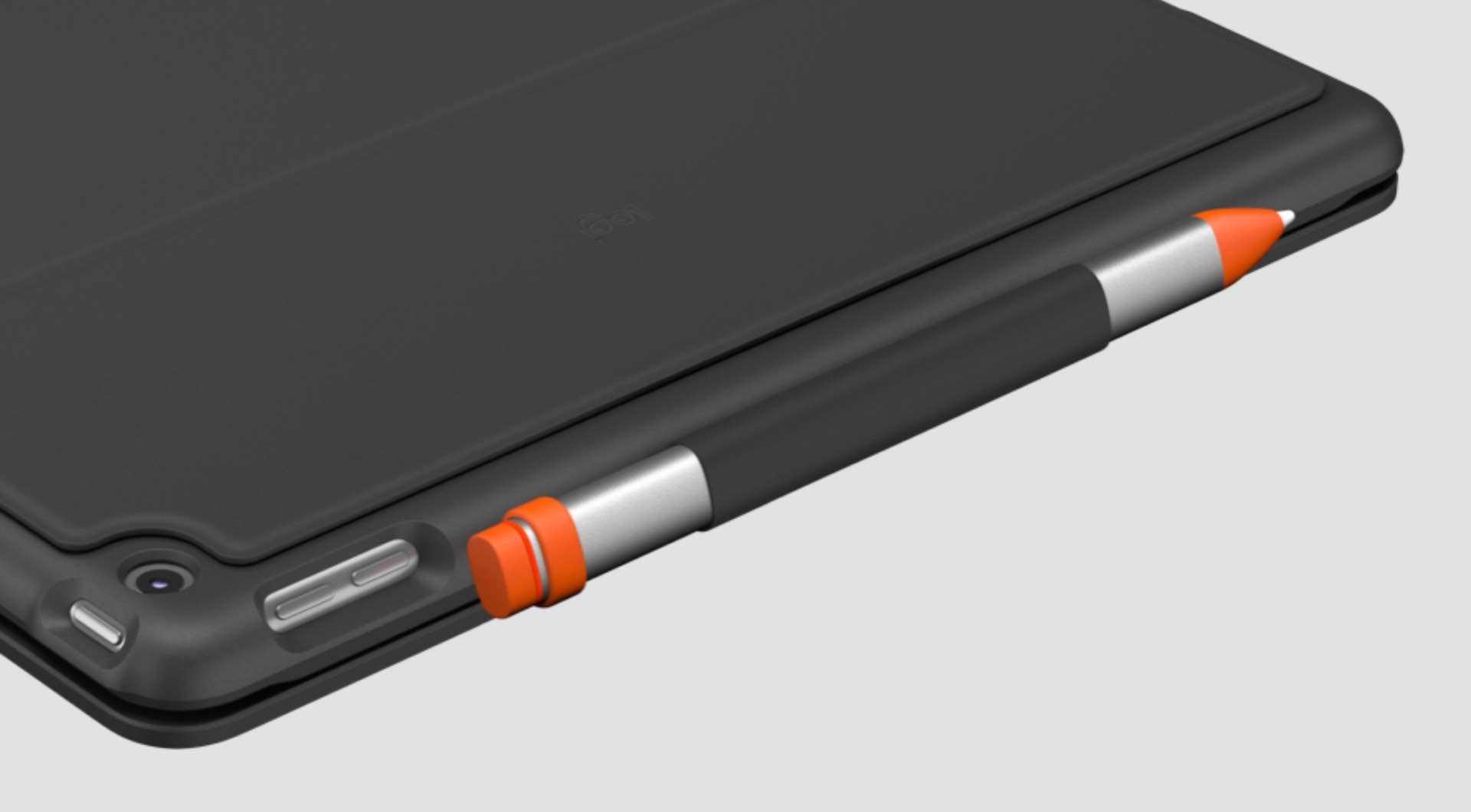 However you use the keyboard, it uses such a small amount of battery that the replaceable coin cell that powers it can last up to four years (assuming you only use it two hours a day).
Get the standard Logitech Slim Folio for $98 on Amazon. They also make versions for the 12.9″ iPad Pro ($123), the 11″ iPad Pro ($113), and the iPad Air ($88).