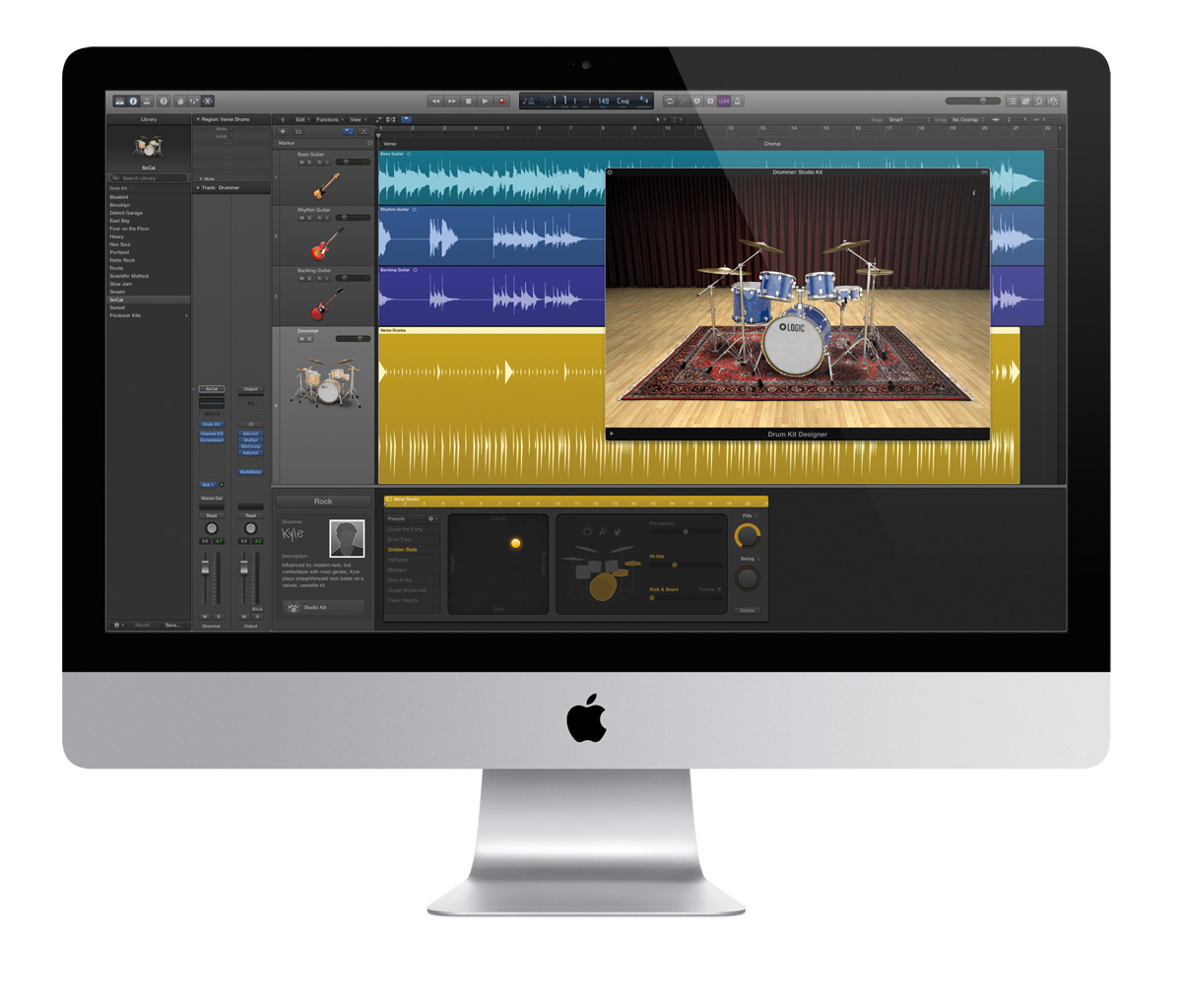 Logic Pro X
Apple today unveiled Logic Pro X, the most advanced version of Logic Pro to date, featuring a new interface designed for pros, powerful new creative tools for musicians, and an expanded collection of instruments and effects. Logic Pro X includes Drummer, a revolutionary new feature that provides a virtual session player that automatically plays along with your song in a wide variety of drumming styles and techniques, and Flex Pitch, which provides integrated pitch editing for audio recordings. Apple also introduced Logic Remote, an innovative new way to play and control Logic Pro X from your iPad, giving musicians the flexibility to create and mix their music from anywhere in the room.
Jim Dalrymple at The Loop has already spent some time with it:
Logic Pro X is the best music software release I've seen from Apple in a while. They added a lot of pro features, but at the same time managed to make the app more approachable—that's a difficult thing to do.
The app is $199 on the Mac App Store. If you use a Mac for creating or editing audio, you'll definitely want to check this out.