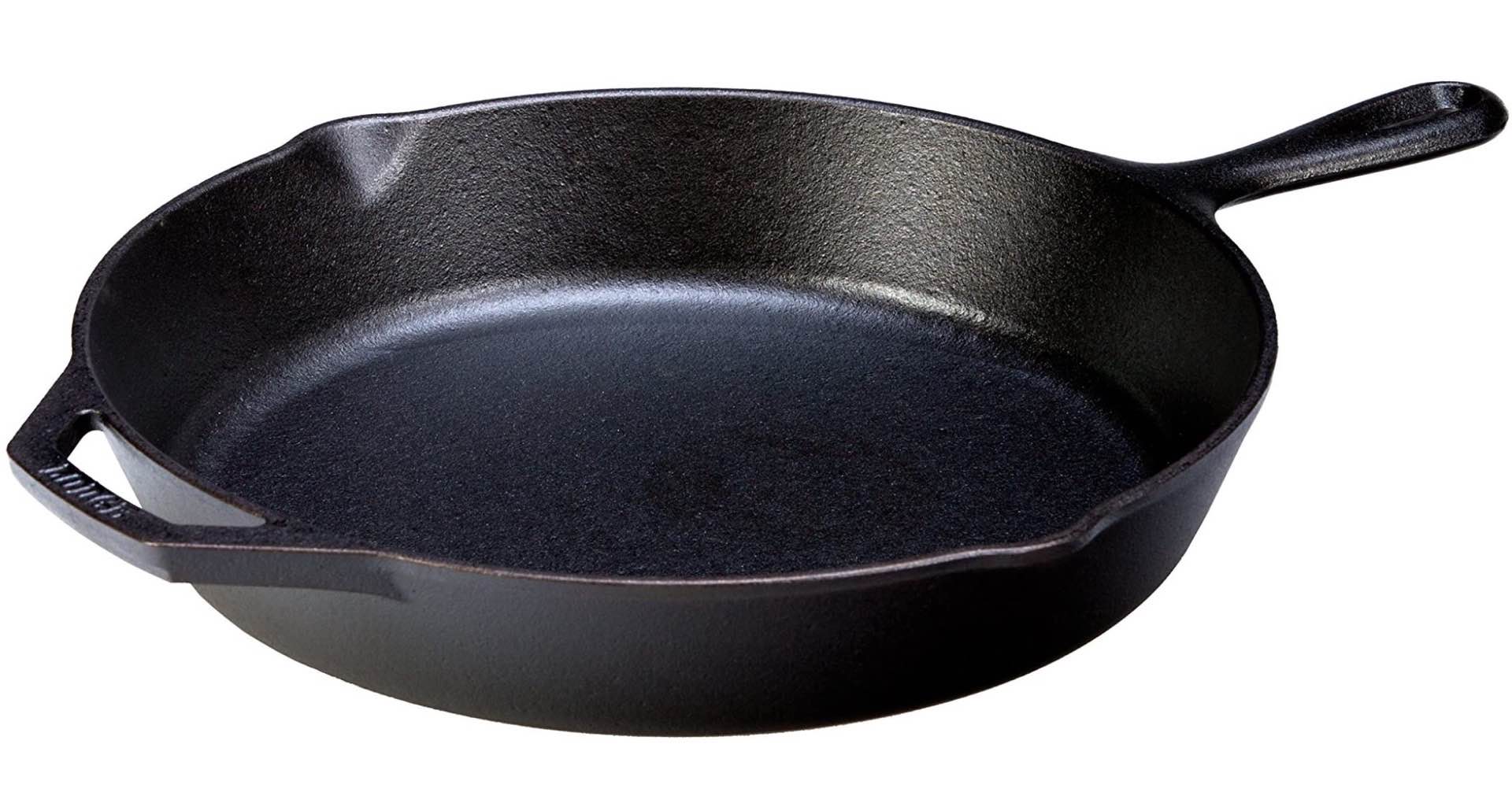 Lodge's Pre-Seasoned Cast Iron Skillets
If you ask me, no kitchen is complete without at least one cast iron skillet around — they just cook food so perfectly and only get better with age. The one I own used to belong to my grandma and was given to me after she'd passed away. It has so many years of seasoning on it, I can't even see the manufacturer's logo anymore.
If you haven't been fortunate enough to receive the gift of a decades-old skillet, you can't go wrong with getting a pre-seasoned skillet made by Lodge instead. These guys have cast iron down to a science, and their products are always highly recommended by other cast iron enthusiasts.
These skillets come in all sorts of sizes – from 3.5″ to 15″ – but I'd say the best one for most purposes is the 12″ model ($32). Although it comes pre-seasoned, you'll still need to know how to maintain it throughout the years, so be sure to read up on seasoning techniques.
It's a bit more work than just using an everyday nonstick pan, but I find that there's something very Zen-like about the maintenance process and it's quite rewarding when done properly. Also, you don't have to worry about those nonstick chemicals getting into your food.