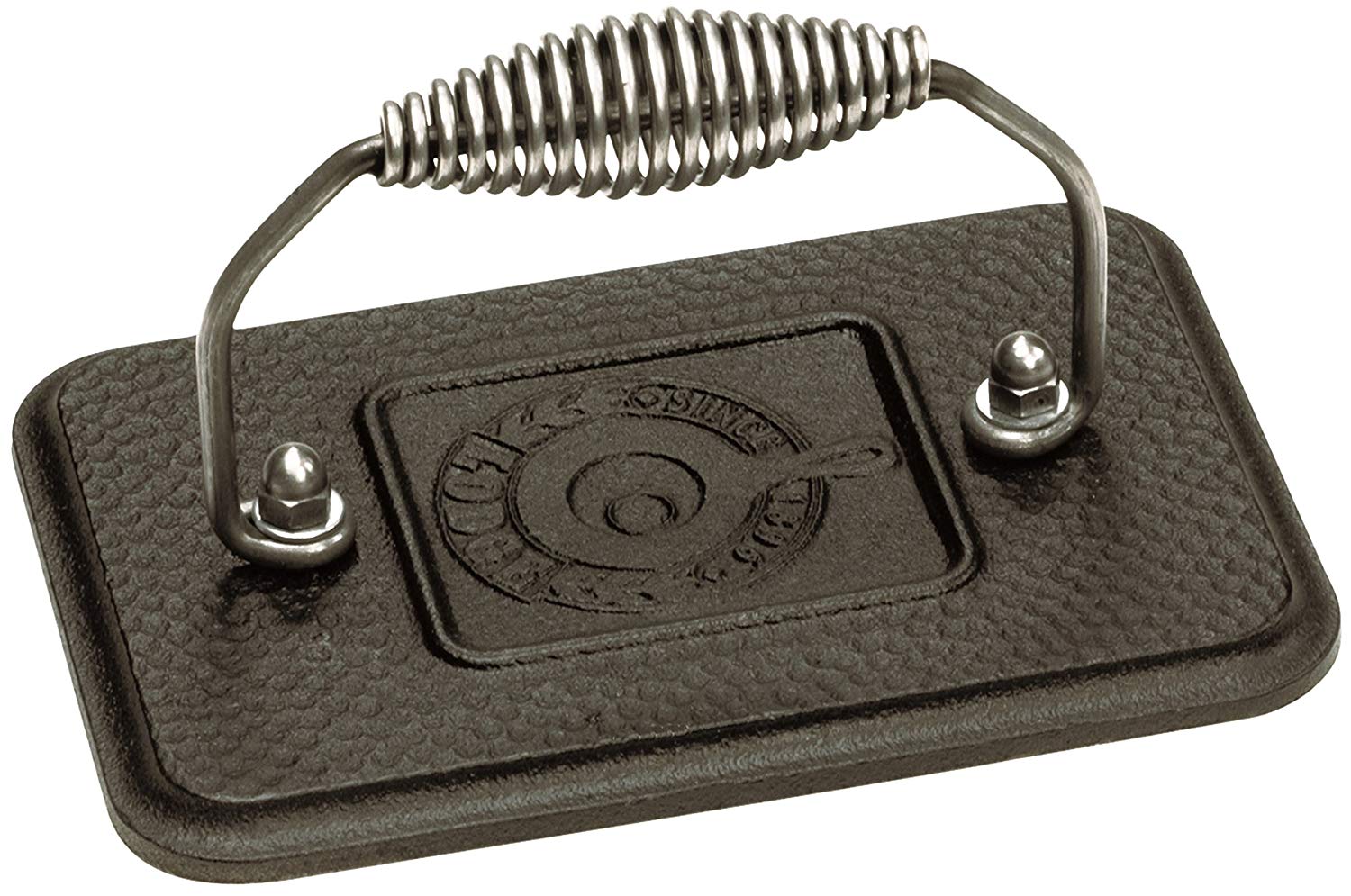 Lodge Rectangular Cast Iron Grill Press
One of cast iron's greatest uses is cooking up some bacon. The folks at Lodge obviously realize this, and their heavy-duty cast iron grill press works wonderfully for flattening the bacon rather than letting it curl, so that it crisps up perfectly evenly.
It's not just for bacon either. You can use it to press out excess fat in burgers and other grilled meats, and if you preheat it, you'll love how easy it makes the process of grilling sandwiches. Feels right at home on the stove (including induction cooktops), in the oven, on the grill, and over the campfire.
Get the press for $14 on Amazon. (Note: You'll need a flathead screwdriver and an adjustable wrench or pliers to assemble it.)