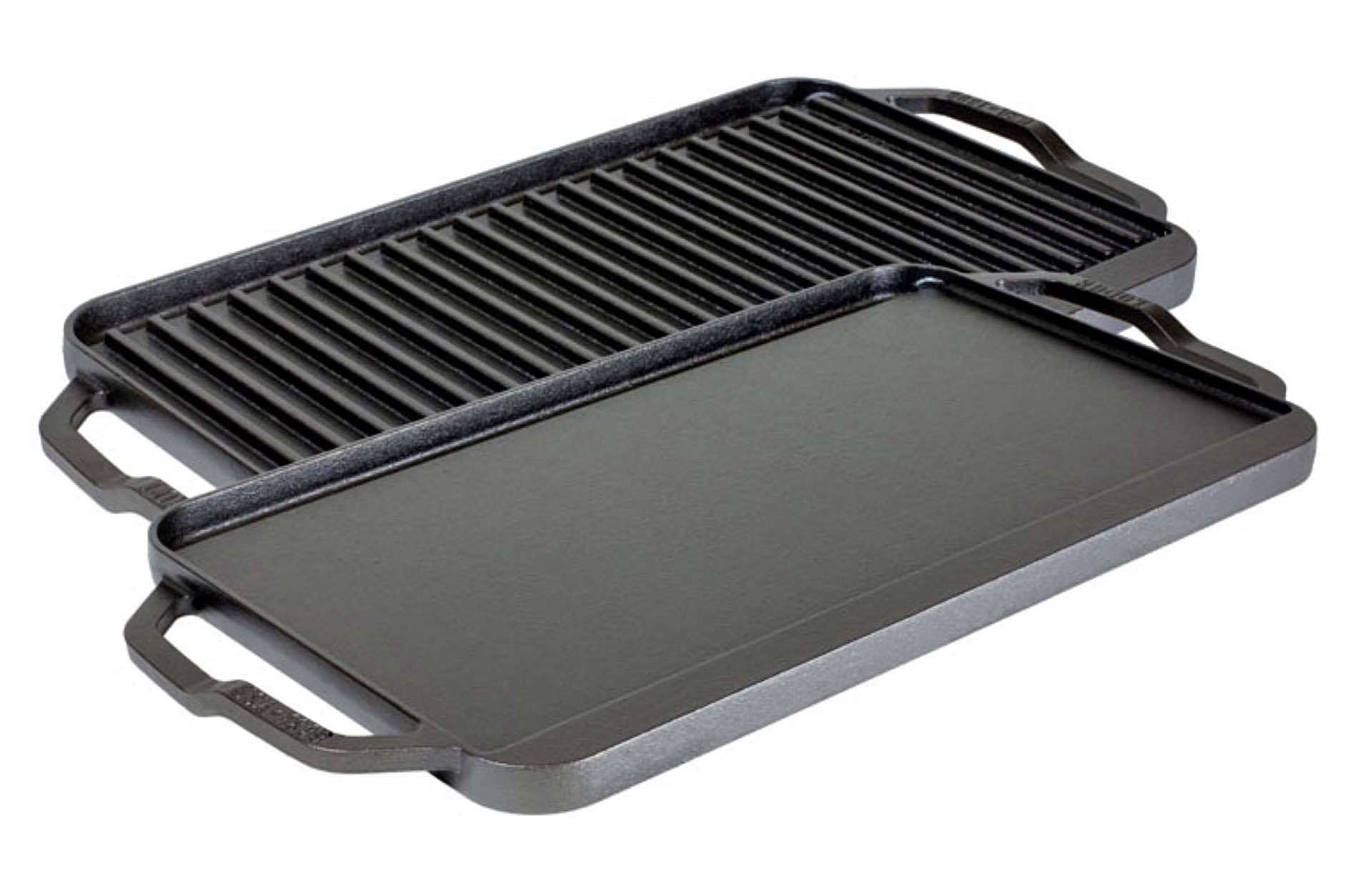 Lodge "Chef Collection" Pre-seasoned Reversible Cast Iron Grill & Griddle
As it turns out, Lodge's best product may not be their famous cast iron skillet after all, but instead their reversible grill/griddle that fits over two stovetop burners (or induction hobs). After one use of this bad boy, it might just find a permanent home on your range for decades to come.
In addition to having a ridged grill surface on one side and a flat griddle on the other, this combo tool offers several handy features to make your cooking work easier:
The low side walls make it very spatula-friendly.
Each side has a drip tray to catch grease.
The offset lifted handles make it easy to grip (with gloves on!) no matter which side you're using.
And of course, the fact that it's pre-seasoned with 100% vegetable oil makes it so you're not starting entirely from scratch.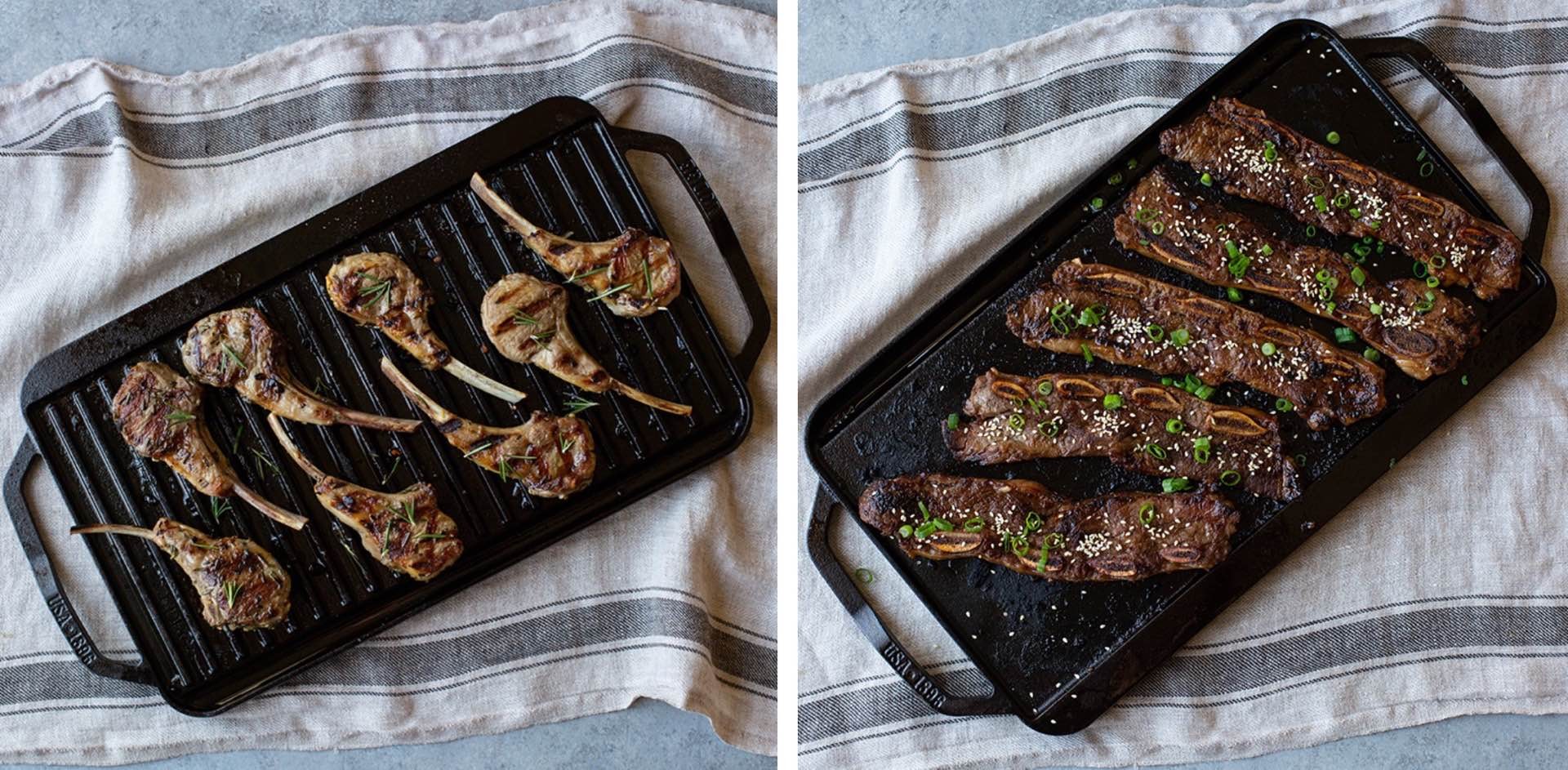 In no time flat you'll be cranking out pancakes/pupusas, fried eggs, burgers (regular or smash-style), searing hot steaks, grilled veggies/seafood, and so much more. Pro-tip: You can also use it as a griddle surface on an outdoor grill, not just in your kitchen.
My recommendations? Read up on cast iron care, pick up a seasoning oil applicator to make that job easy as can be, and get yourself a chainmail scrubber for quick cleanup after cooking.
Get sizzling with Lodge's grill/griddle combo for $62 on Amazon.