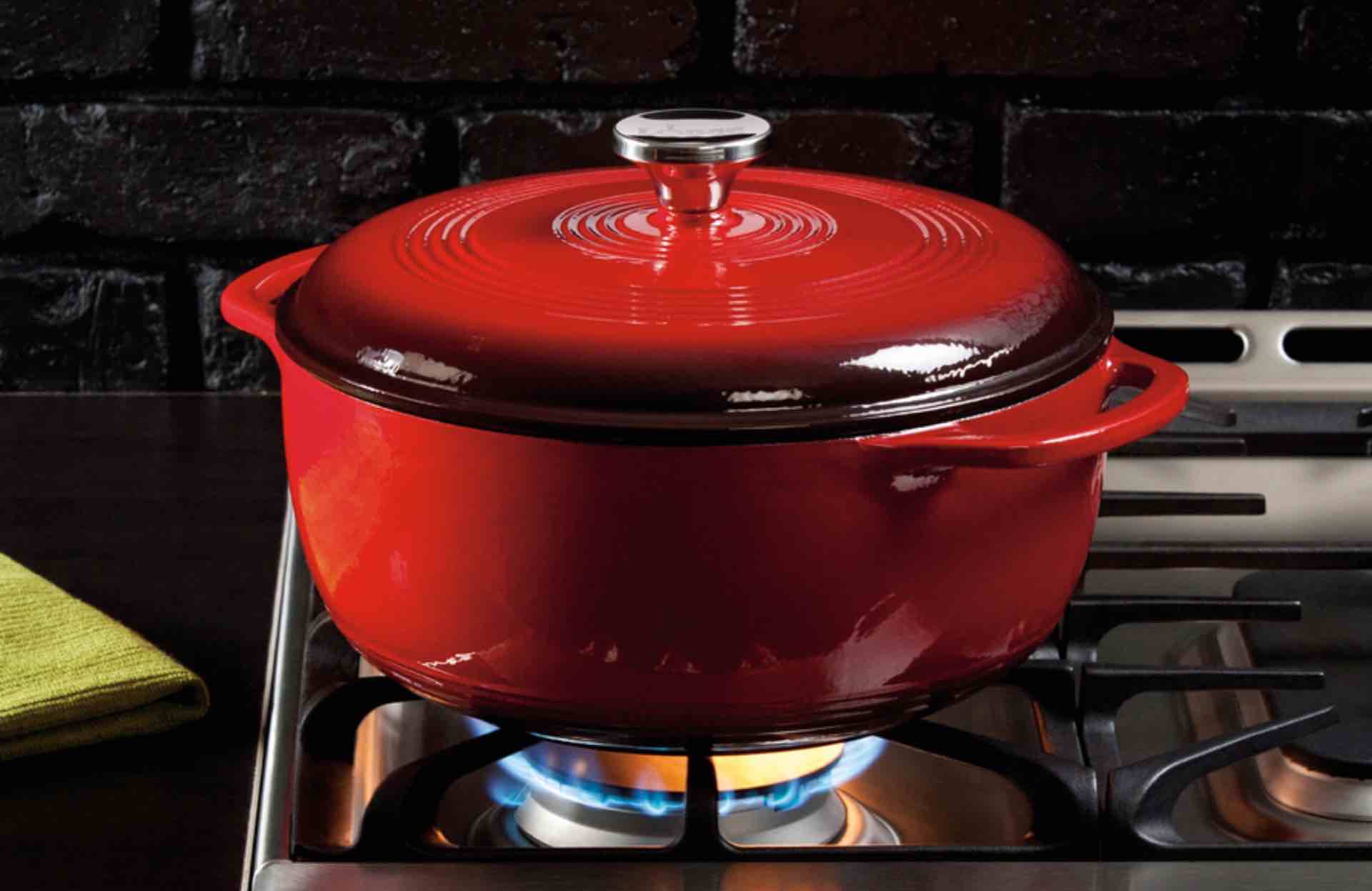 Lodge 6-Quart Enameled Cast Iron Dutch Oven
Look, there's no denying the craftsmanship that goes into one of Le Creuset's eye-catching French ovens, but let's be honest: most regular people simply aren't going to drop three or four hundred dollars on a new one.
The next best thing is Lodge's enameled cast iron Dutch oven, which costs a far more reasonable sixty bucks, gets the job done just as well, and is just as easy to clean. You'd have to be running a high-output professional kitchen to tell the difference.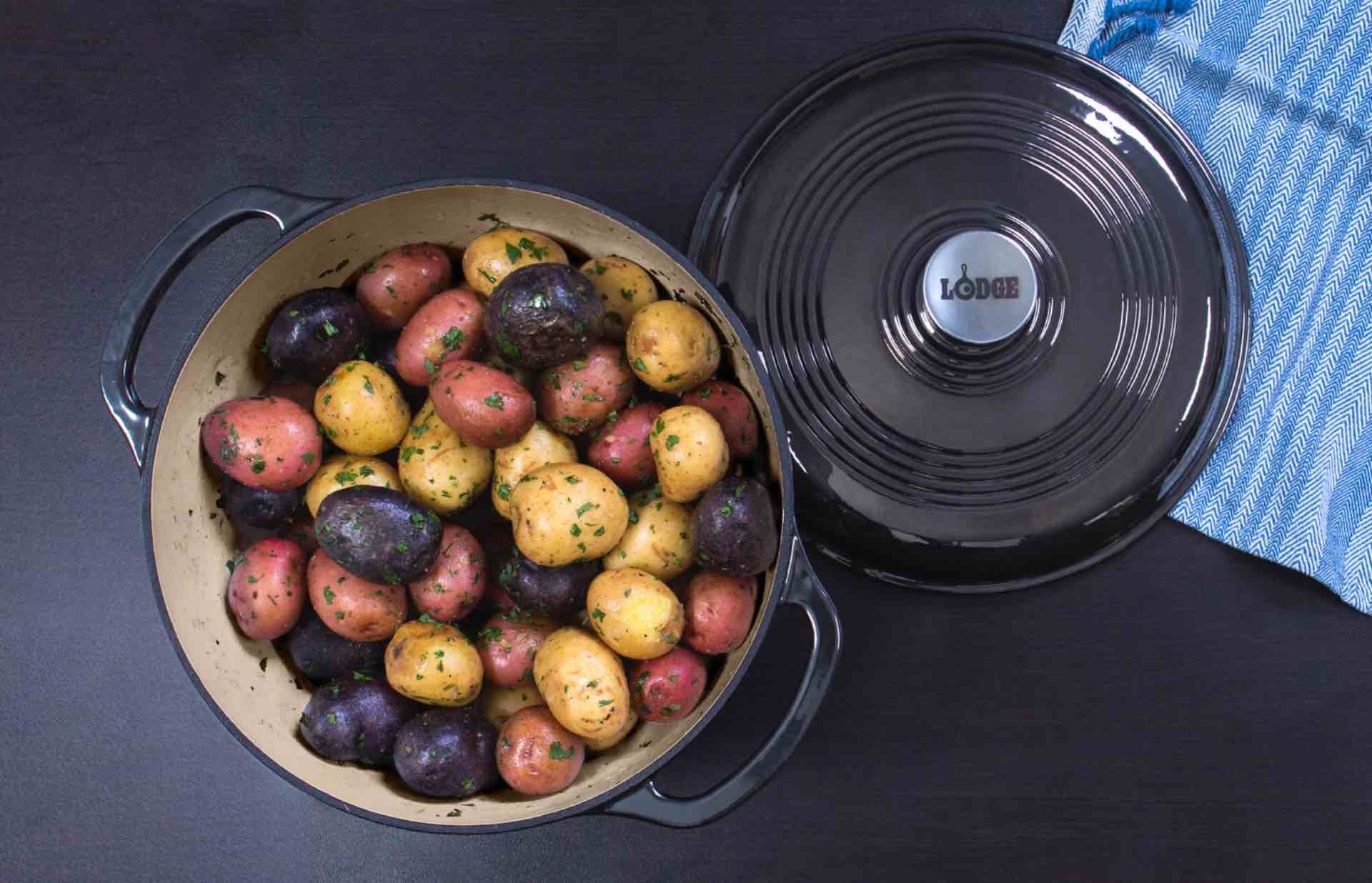 As with any Dutch oven, the 6-quart Lodge model is a true workhorse that will serve you well for braising, baking, broiling, roasting, sautéing, simmering, and frying up all kinds of meals. The large size and heavy construction makes it ideal for soups, stews, sauces, and pastas, as well as oven-made casseroles and even baking bread. You might end up finding uses for it every day for the rest of your life.
Get the Lodge Dutch oven for around $60 on Amazon in eye-catching colors like red, blue, pumpkin, and more.