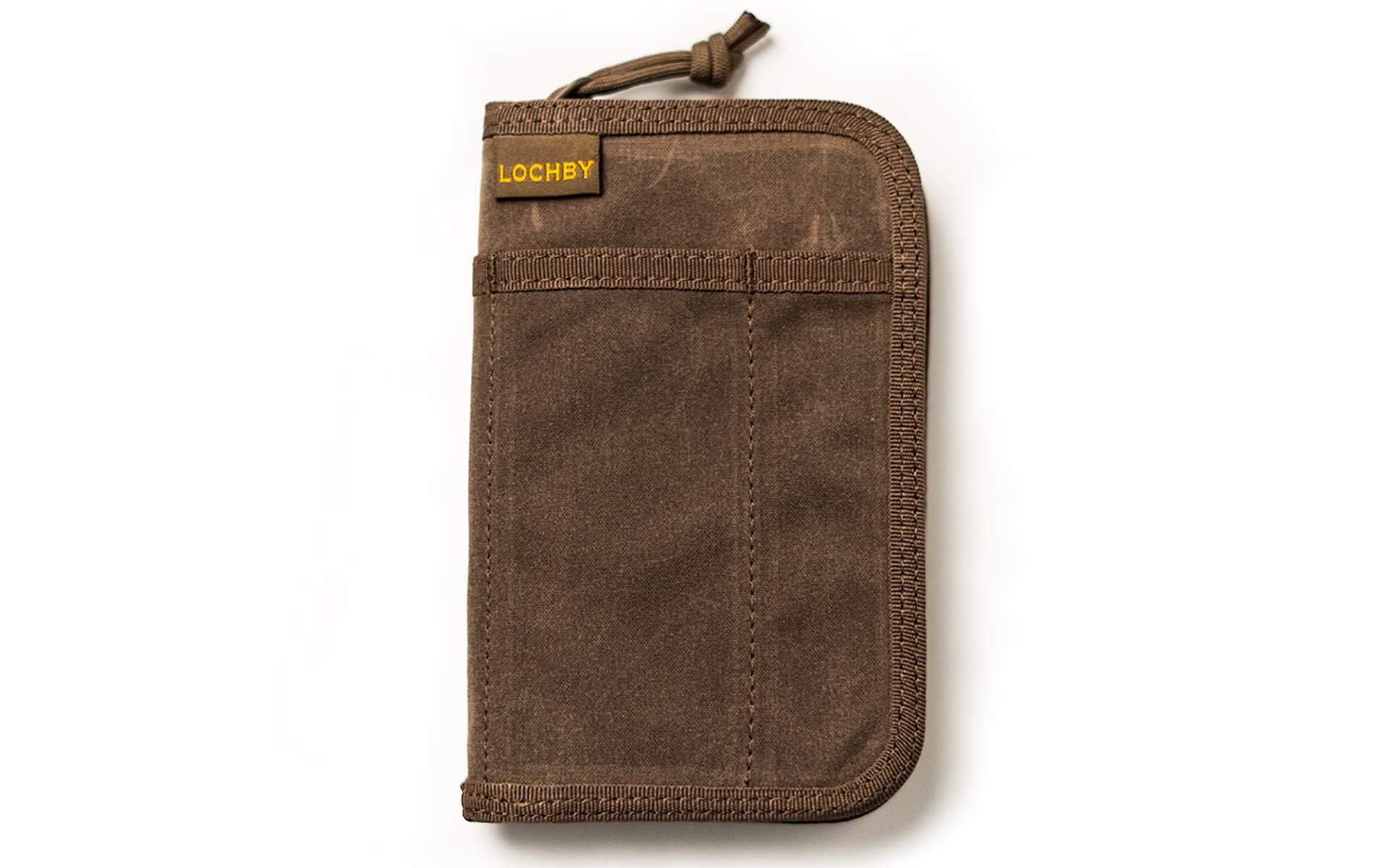 LOCHBY Waxed Canvas Pocket Journal with Zipper
Despite having the ability to whip out a phone and tap out a note anytime an important thought strikes, there's still something so pleasing about jotting down those ideas by hand instead. But cramming a notebook into your pocket or bag several times a day is going to tear it apart fast.
Not to worry, LOCHBY's Pocket Journal can keep your notes perfectly safe, and in rugged style. It's a premium double-stitched waxed canvas case that can accommodate any typical 3.5″ x 5.5″ memo book, and comes with a dot-grid one to get you started.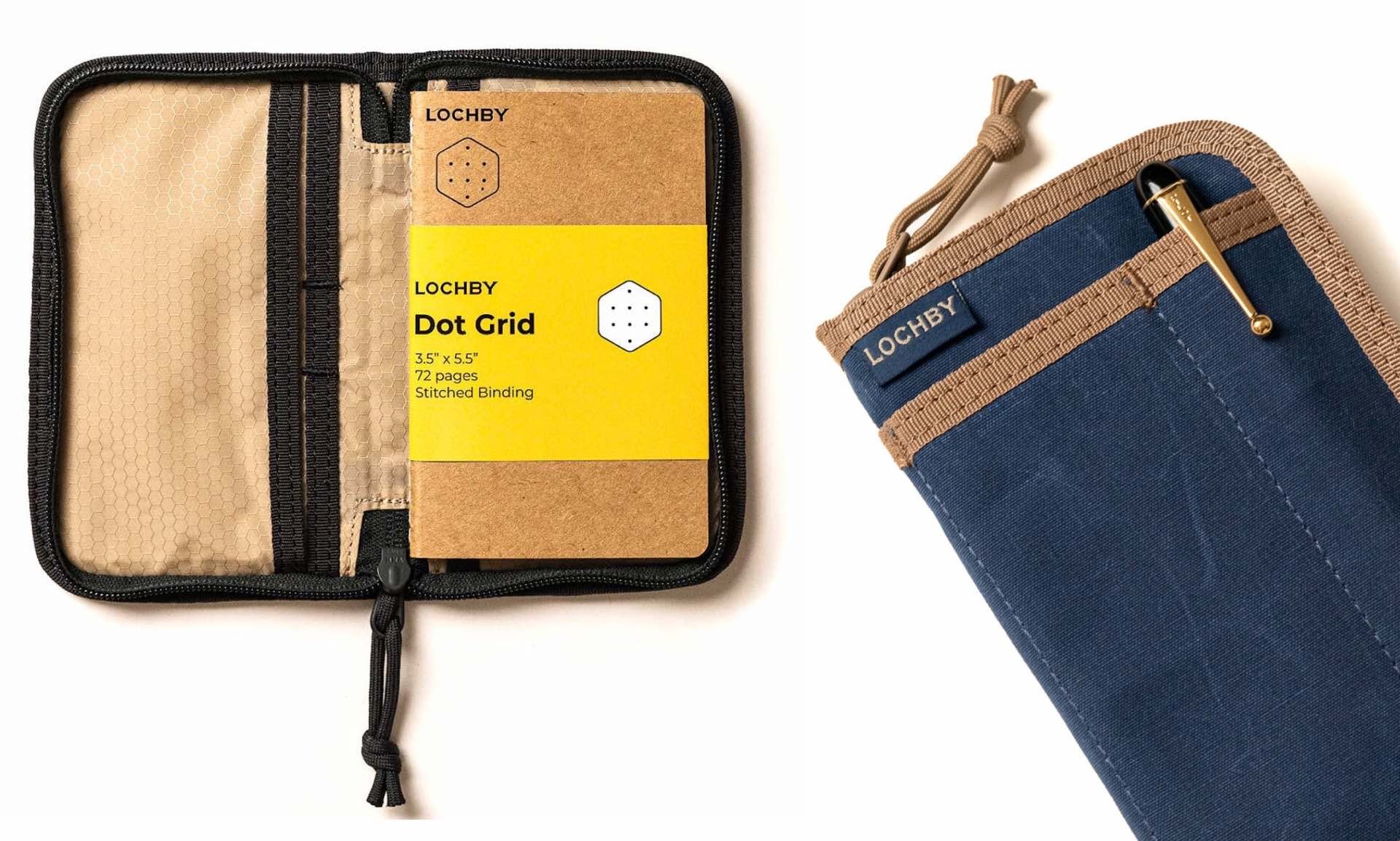 The front of the case has pockets for holding a pen alongside a pocket knife or multi-tool, while the interior has a pocket on one side for the memo book itself and another pocket where you can stash cards/cash, a passport, business cards, or other such things. On the back is yet another pocket that's perfect for index cards.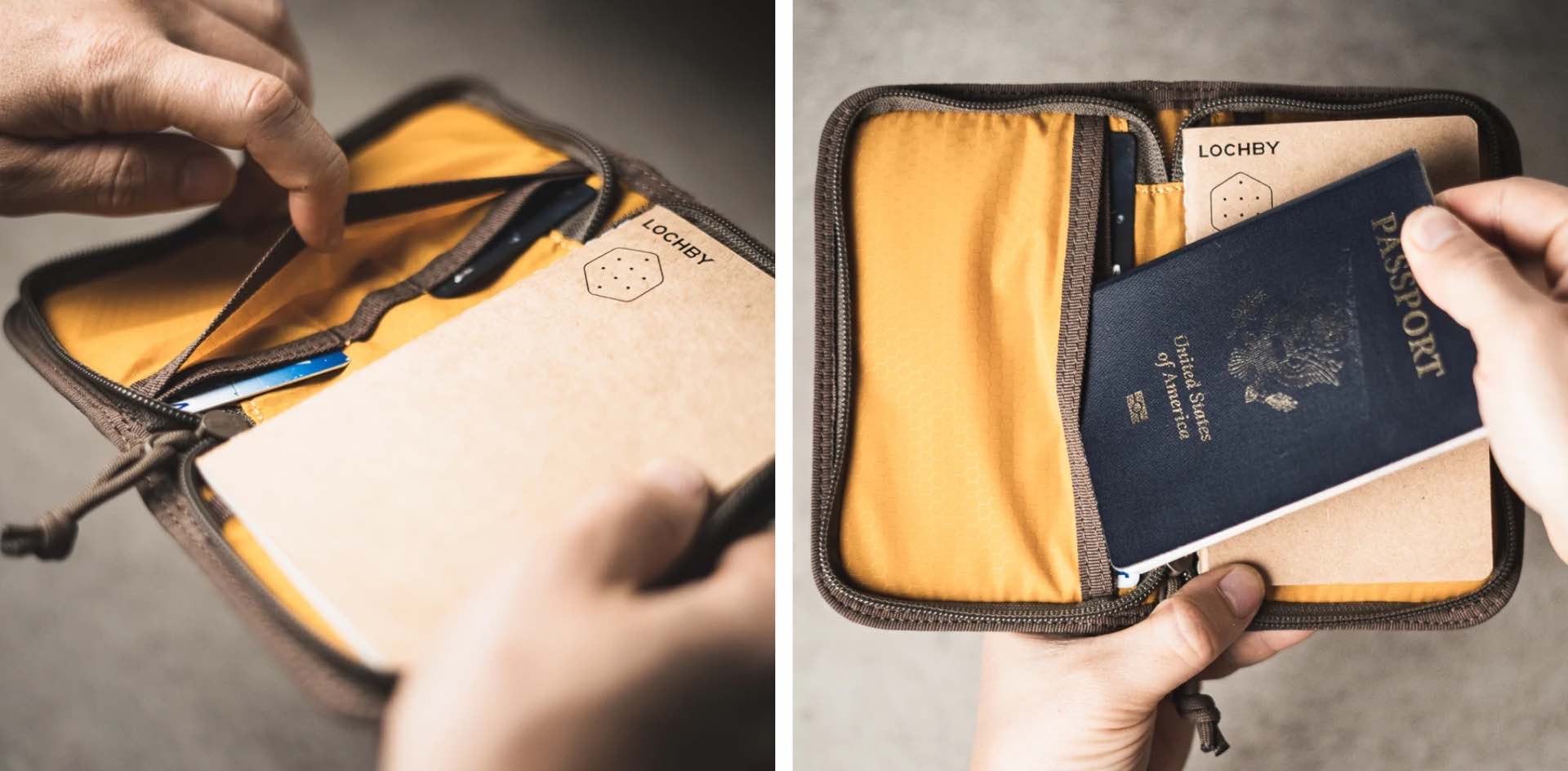 The whole thing encloses with a quality nylon YKK zipper as opposed to a metal one, thereby minimizing scratches to other items you might keep stowed next to the case.
Get the LOCHBY Pocket Journal for $44 on Amazon in your choice of Brown, Charcoal, or Navy/Tan.