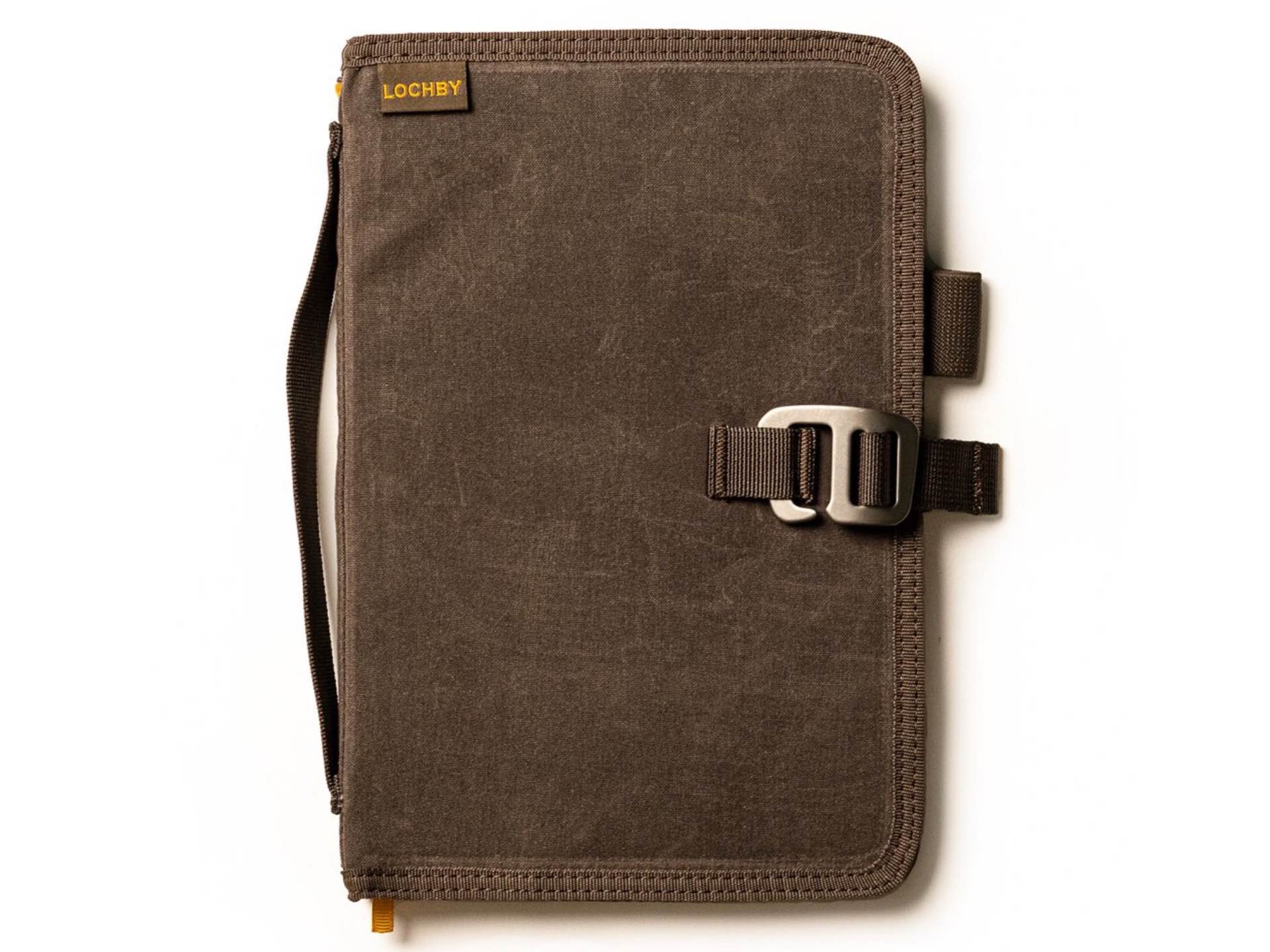 The LOCHBY Field Journal
The Field Journal by LOCHBY — formerly known as BOND Travel Gear before they rebranded in 2019 — is a beautifully crafted notebook comprised of a double-stitched and water-resistant waxed canvas case surrounding a dot-grid notebook refill full of super thin yet fountain pen-friendly Tomoe River paper.
Users of the Hobonichi Techo planner will know exactly what paper I'm talking about; the bleedthrough-resistance is nuts for how thin these pages are.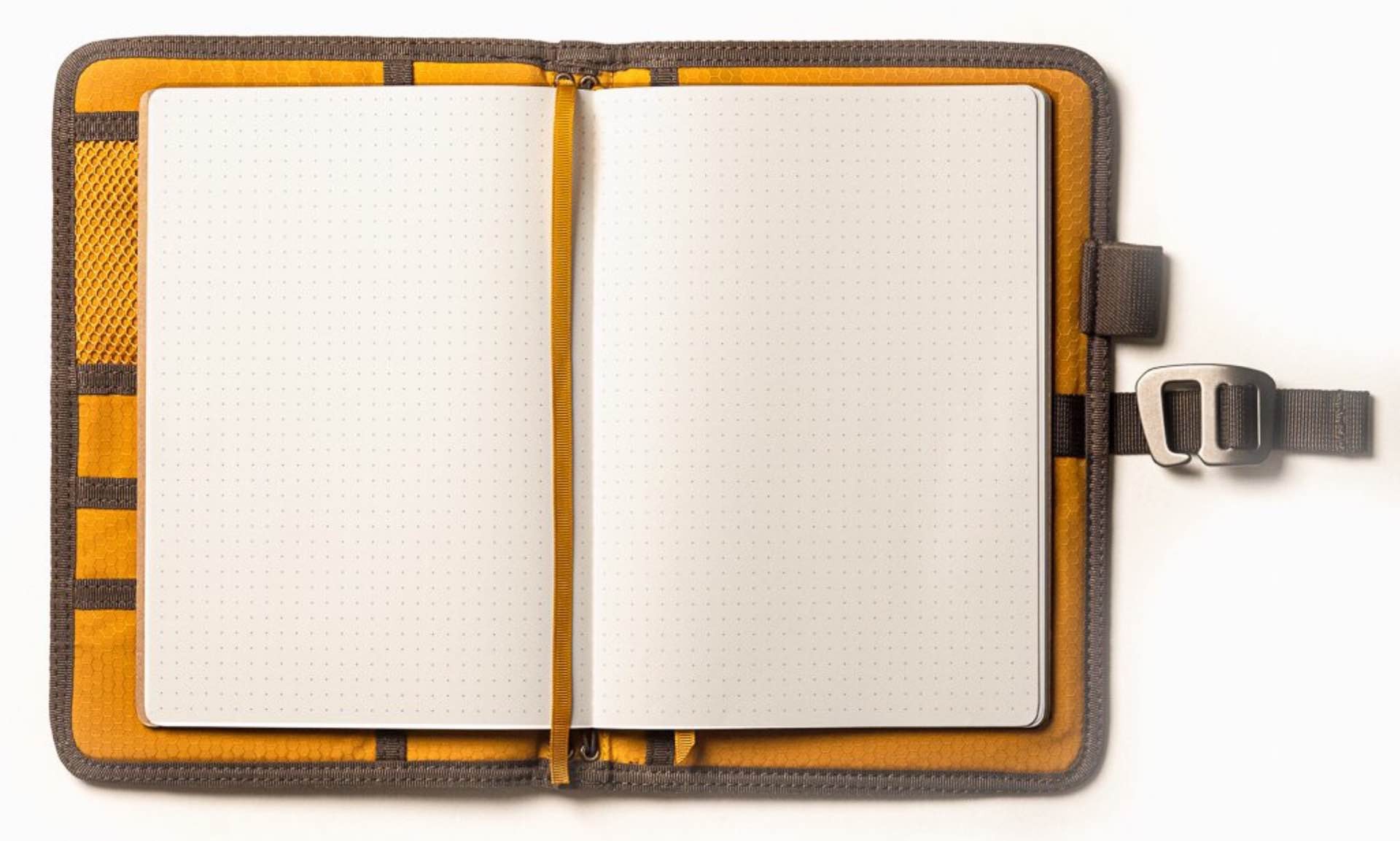 The cover can comfortably fit up to six of these A5 notebook refills, which are also available in ruled, wide ruled, and plain.
It's got a nice, stout elastic pen loop on the side where your favorite fountain pen can go, several small inner pockets for stashing other bits of stationery and such, and the whole thing secures shut with an aircraft-grade aluminum hook.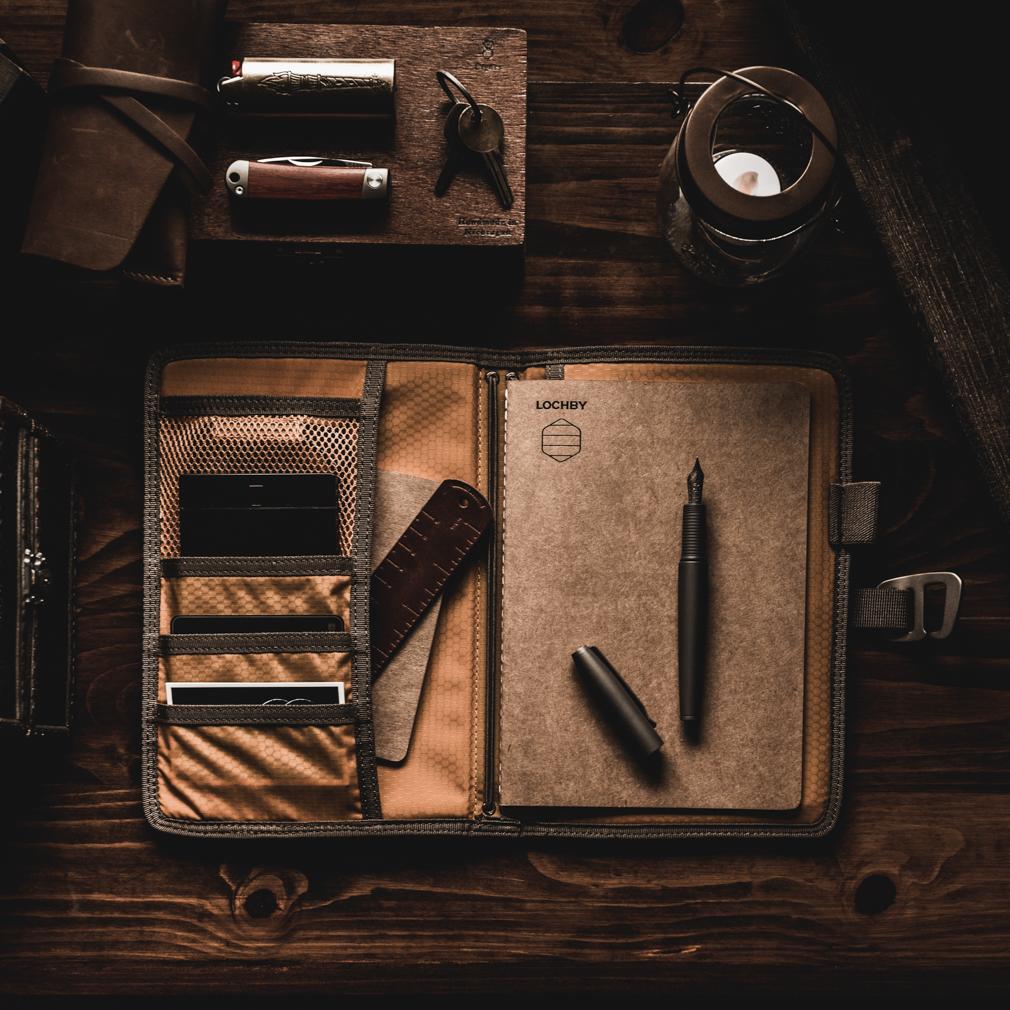 You can feel the quality and craftsmanship permeating this thing, and as Ben Brooks noted in his review earlier this year, it's very much designed for being carried by itself, not tossed into some bag.
Get the Field Journal for $49 from the LOCHBY site.