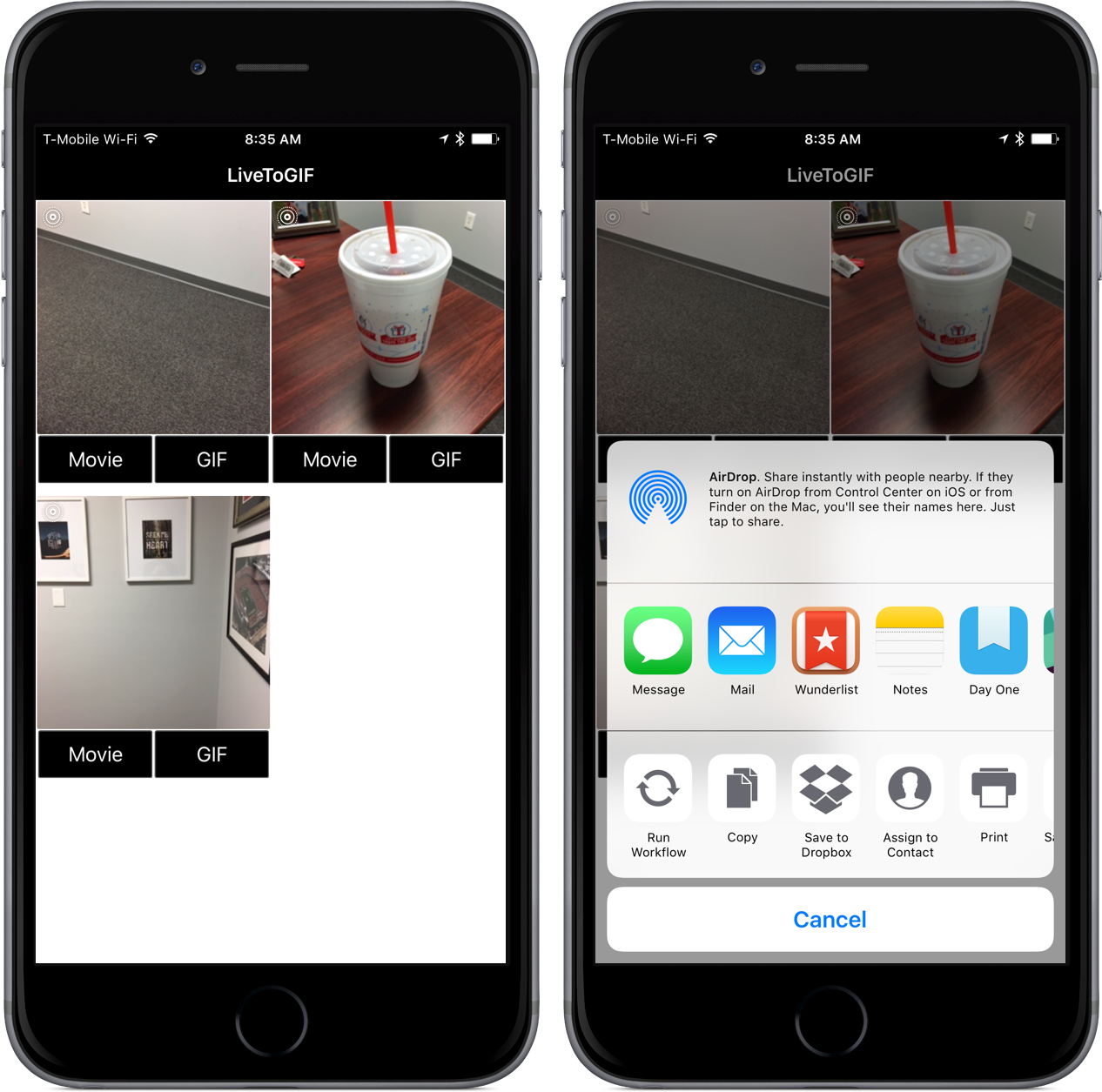 LivetoGIF
Live Photos (the ability to take them) are one of the key features of the iPhones 6s and 6s Plus. They allow you to see some context around before and after the photo that you took. They've been a lot of fun to look at, but are hard to share. It requires the person you share them with to have an iPhone running iOS 9.
Thanks to the Apple developer community, we can now turn Live Photos into movies or GIFs. LivetoGIF is free App from @_DavidSmith. It allows you to be able save your Live Photos as an animated GIF or a raw movie.
Get it on The App Store for free.