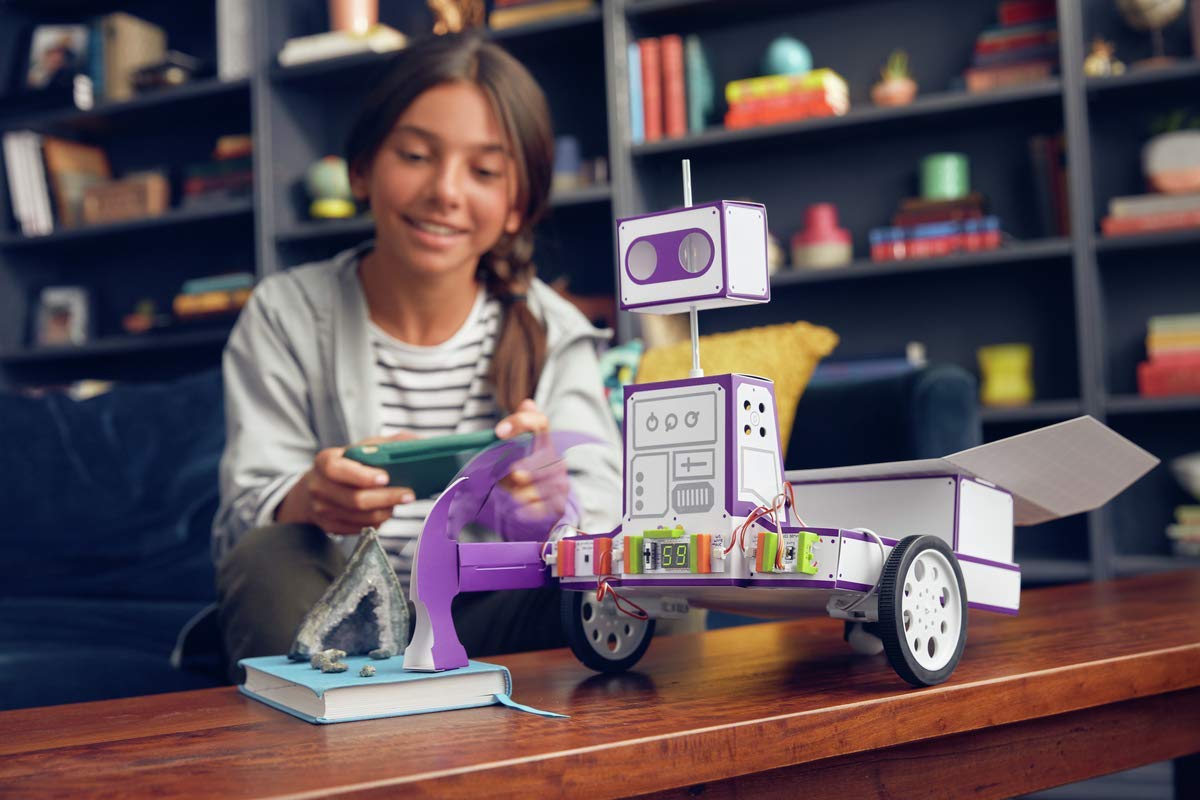 littleBits Space Rover Inventor Kit
We've already talked a lot about littleBits' Avengers Hero Inventor Kit around here, but it's worth pointing out that they have a number of other "Inventor" kits that are just as awesome for empowering young problem-solvers. One of them is the Space Rover Inventor Kit, which lets creative kids build and customize a planetary rover, then undertake hours of missions inspired by NASA astronauts.
This short video covers it pretty well:
Once assembled, you can pair the rover with the free littleBits app — also compatible with the Electronic Music Inventor Kit and Base Inventor Kit — to give the little guy new abilities, like collecting specimens, detecting alien life, powering up via solar panels, breaking through obstacles, and more.
As of December 24th, 2018, the Space Rover Inventor Kit is $140 on Amazon, down from the usual $200. I imagine that price won't last long, so act fast if you're going to!