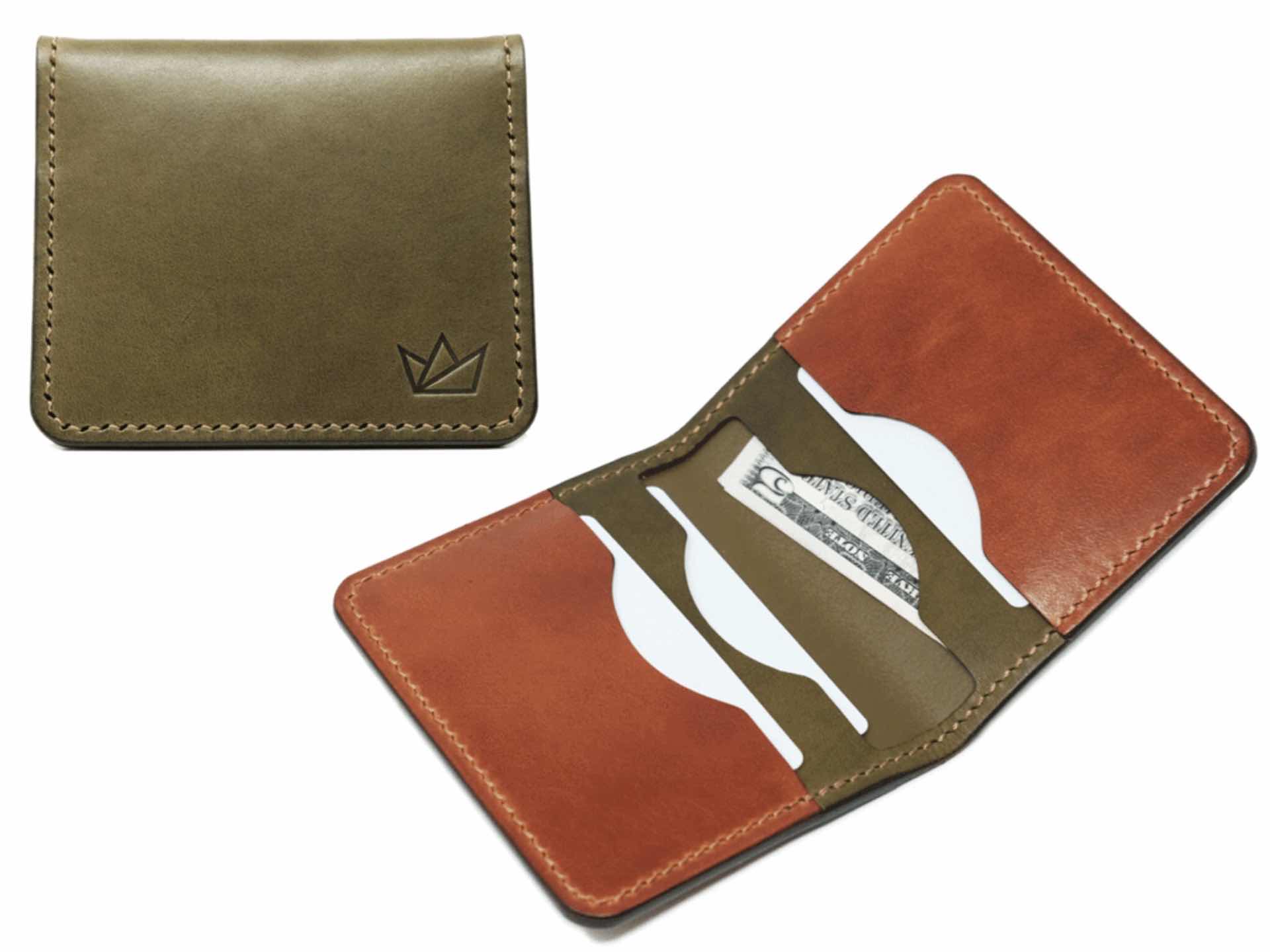 Little King Goods "V2" Leather Wallet
The "V2" wallet by Little King Goods is handcrafted from full-grain leather (with hand-burnished edges) and has the look and feel of a minimalist wallet, while still offering enough slots — four inside and two on the back — to hold about a dozen cards and some folded bills. Simple and useful, which is really all you need in a wallet.
See how it's made:
There are five colors to choose from, two of which sport an olive exterior and either a light or dark brown interior ("Buck Brown" and "Rugged Tan", respectively):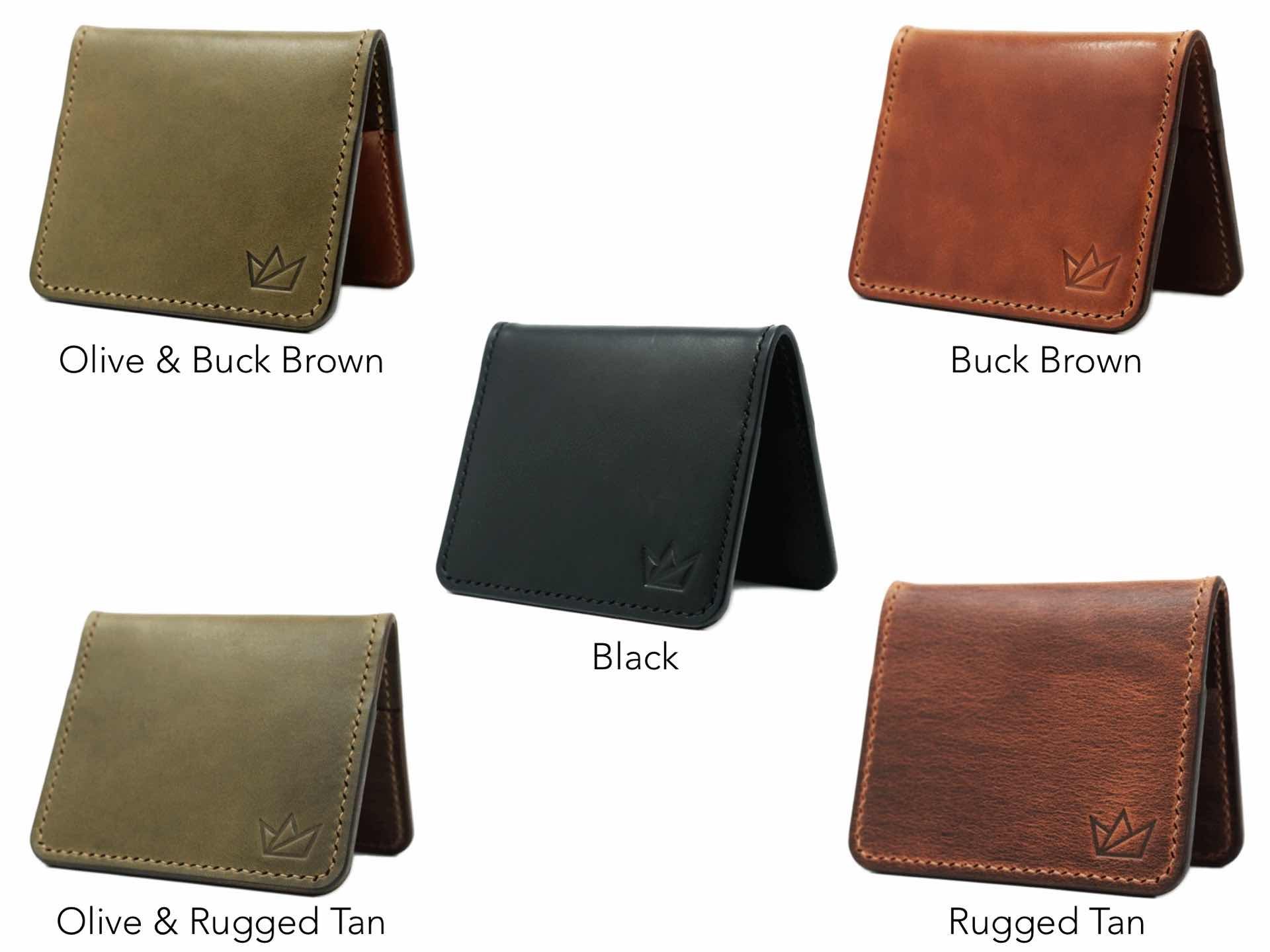 Each wallet is $125 for machine-stitched, or $155 for the more elegant hand-stitched option. (As an Apple nerd, I appreciate that they've got a [Buy with Pay] button on their store.)
As I write this (October 27th, 2019) their website says they've got an order turnaround time of about 6–8 weeks, so just know that going in.