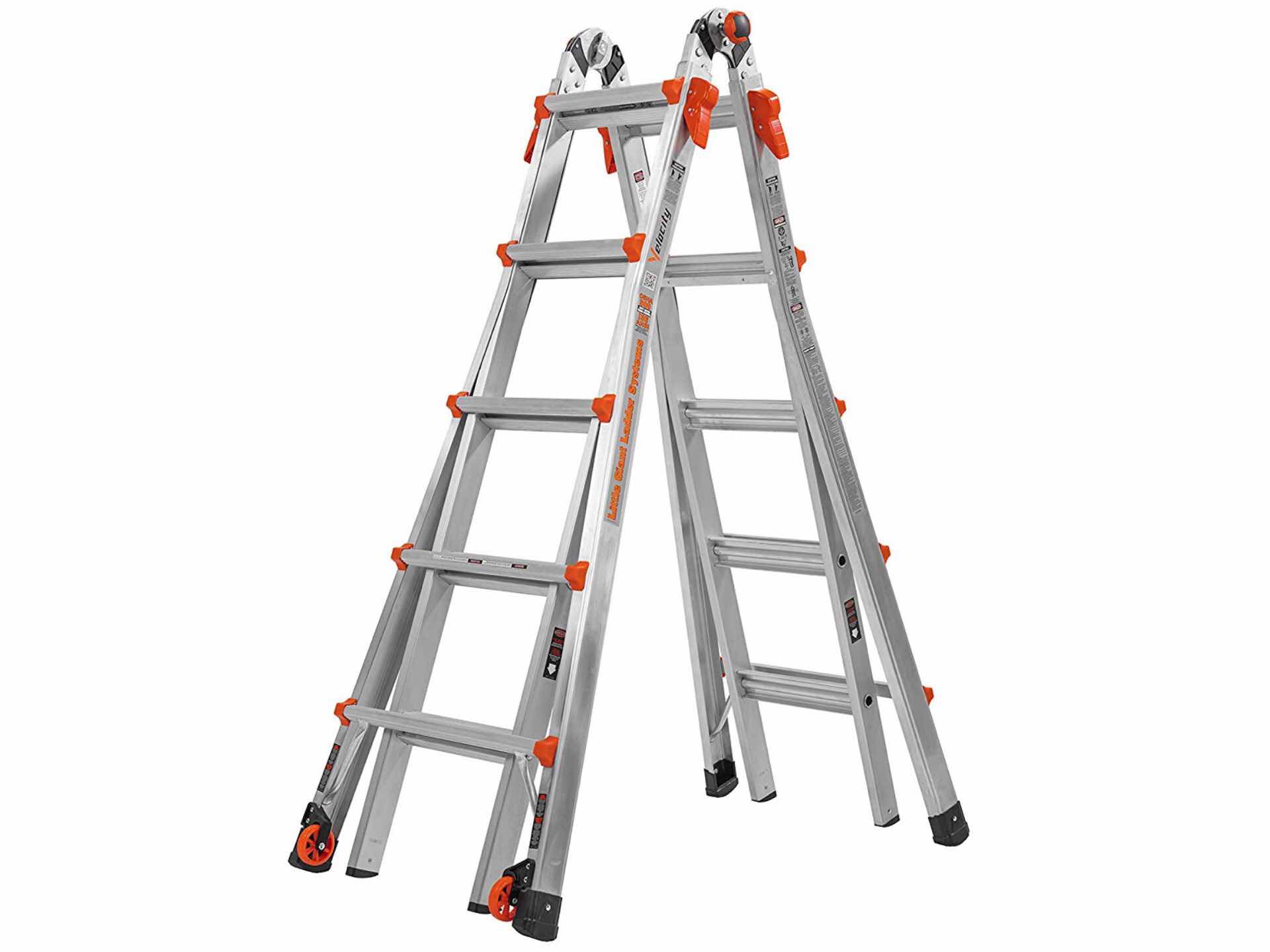 Little Giant "Velocity" Convertible Ladder
In my little corner of the RVing world, I've realized that I have to climb up on a ladder WAY more often now than I ever did back when I had a house. There's always something that needs resealing or an A/C motor that needs repairing, or maybe you're installing solar panels up there, which is a pretty common thing to do (especially people who boondock a lot).
Most people without a ladder built into their rigs seem to go for a telescoping ladder like this one, and it's easy to see why: They're very lightweight and compact (both critical features for RVers!), and can extend to surprising lengths. However, they do tend to bow disconcertingly as they're climbed on, and I, uh, already don't do very well with heights.
That's why I prefer something super sturdy like Little Giant's "Velocity" ladder. It's bulkier for sure, yes, but it more than makes up for it in sheer utility. It's like a transformer, it has so many forms it can take.
Watch the demo video to see what I mean:
As you can see, the Velocity can be…
A traditional A-frame ladder that two people can stand on (up to 300 lbs total).
A 90-degree ladder for working close to walls.
A staircase ladder for working on uneven surfaces (adjustable in one-foot increments)
An extension ladder (when opened out flat) for reaching high-up places like roofs and tree limbs.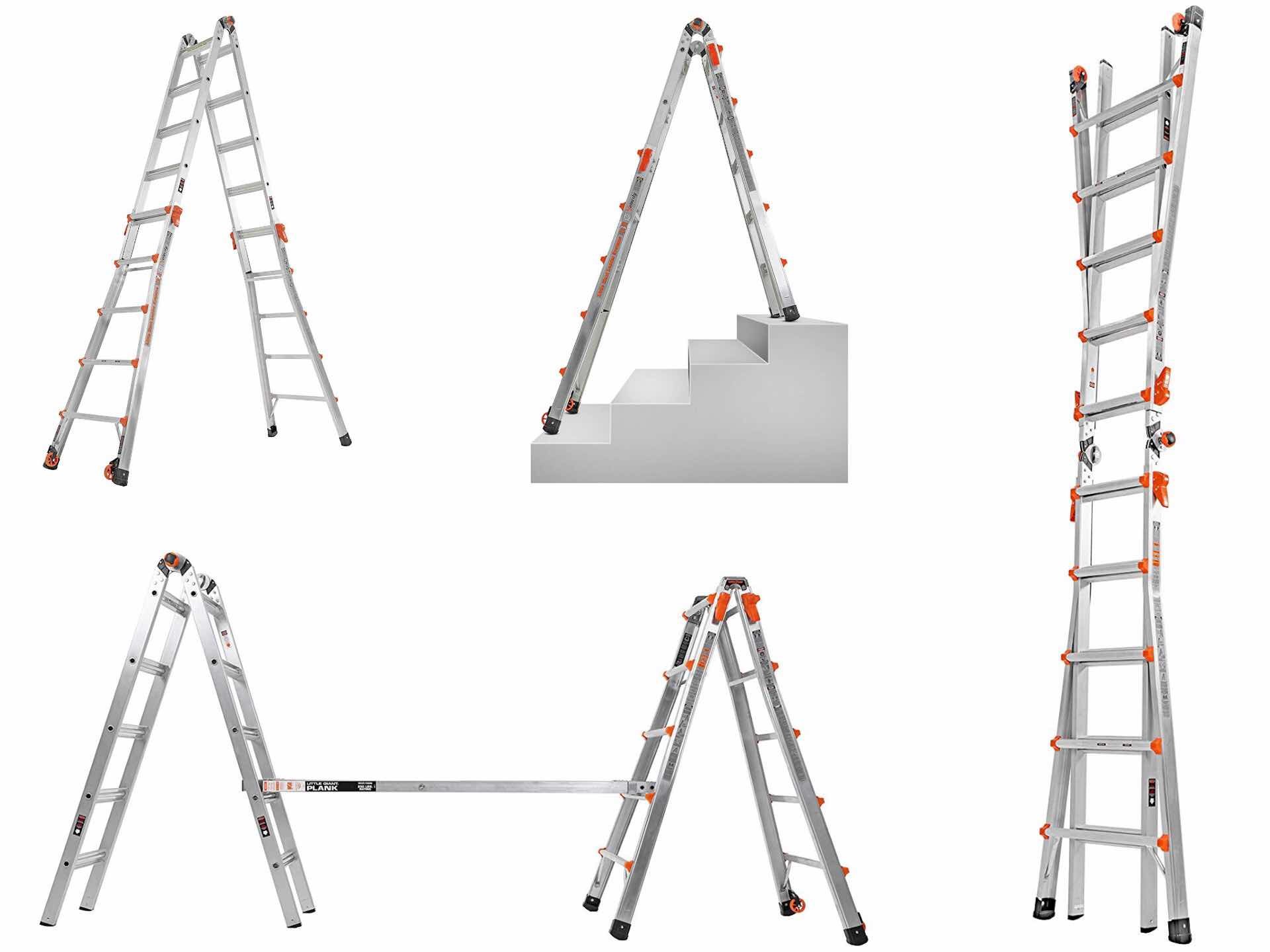 Whatever mode you need, it's easy to get set up thanks to the "Rock Locks" on the side, which are way easier to work with than the difficult-to-pull-out hooks that other ladders in this category use. The wheels on the bottom are another killer addition, making it easy to roll the ladder from place to place without having to lift it each time.
When it's time to put the ladder away, the whole thing folds down into a fairly compact form that fits into my RV's storage bay just fine, and without adding too much weight. YMMV though.

Little Giant makes a few different sizes of the Velocity:
Here's a handy reference chart so you can compare the stats of each one: