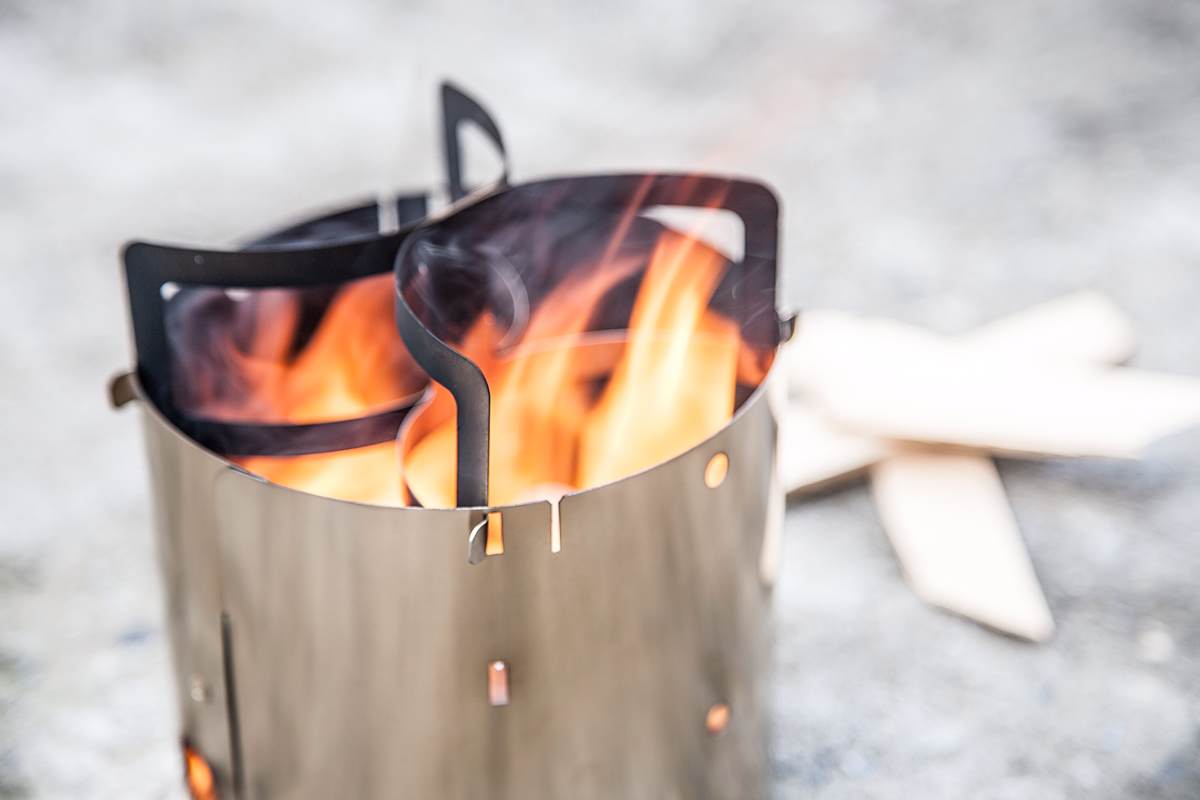 Littlbug Collapsible Camping Stove
The Littlbug is a super-light stainless steel camping stove able to be collapsed and stored in a backpack when not in-use. It can burn wood or alcohol, can support large pots, and only takes about 15 seconds to assemble. Its height and shape creates a nice chimney effect, so you shouldn't even need all that much burning wood to get the job done, and quickly.
The Littlbug is $48 on Amazon, and there's a smaller "junior" version available for a couple bucks less.