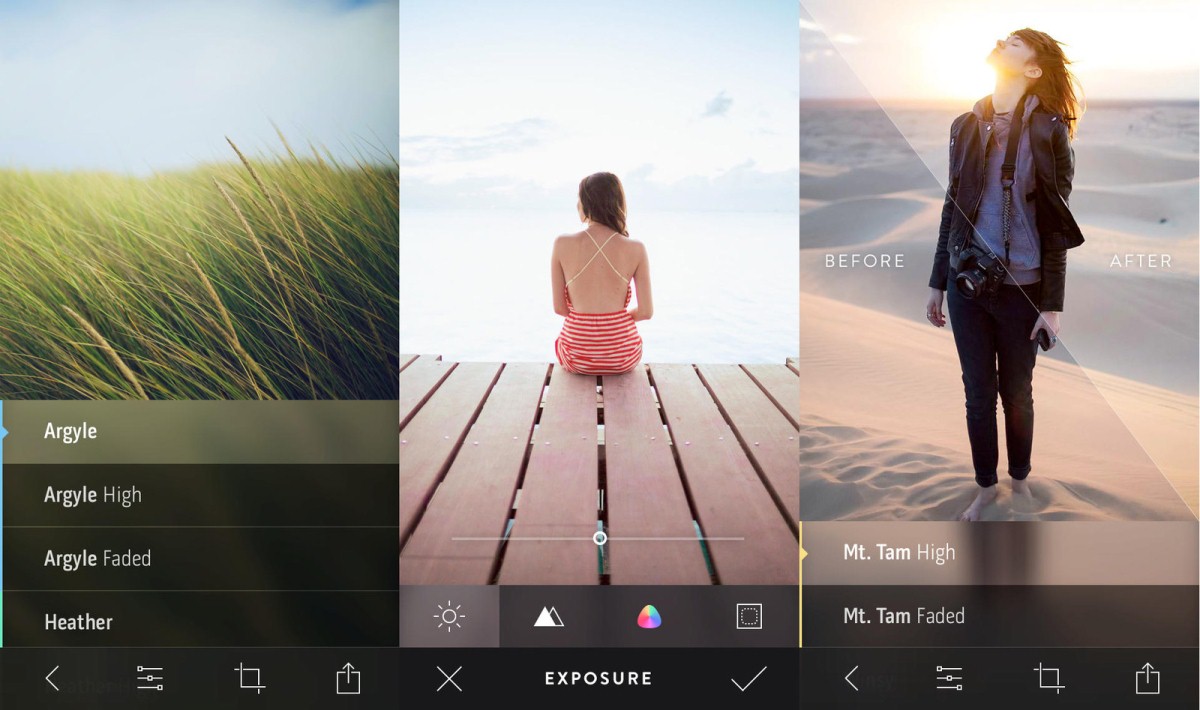 Litely for iOS
A lot of iOS photo-editing apps offer only the most heavy-handed filters and presets, which can easily turn your beautiful shots into tacky monstrosities. Not so with the new Litely app for iPhone and iPad.
Designed and developed by Cole Rise—the guy who made the Litely photo presets pack for Lightroom, Photoshop, etc—Litely for iOS lets you add beautiful, subtle color tones to your photos. The interface is easy to navigate: swipe up or down to select a preset, swipe left or right to change its intensity, and place two fingers on the photo preview to see the before-and-after. More advanced editing options are tucked away behind a button on the bottom toolbar.
Litely is a free app that comes with 9 presets out of the box, with a few other preset packs available as $2 in-app purchases (each pack containing 12 presets). The shopping interface is actually very slick, with example shots available for every preset and the ability to see a before-and-after for each one.
For my money, VSCO Cam is still the best photo editor for iOS, but Litely is a worthy addition to any photographer's toolkit.