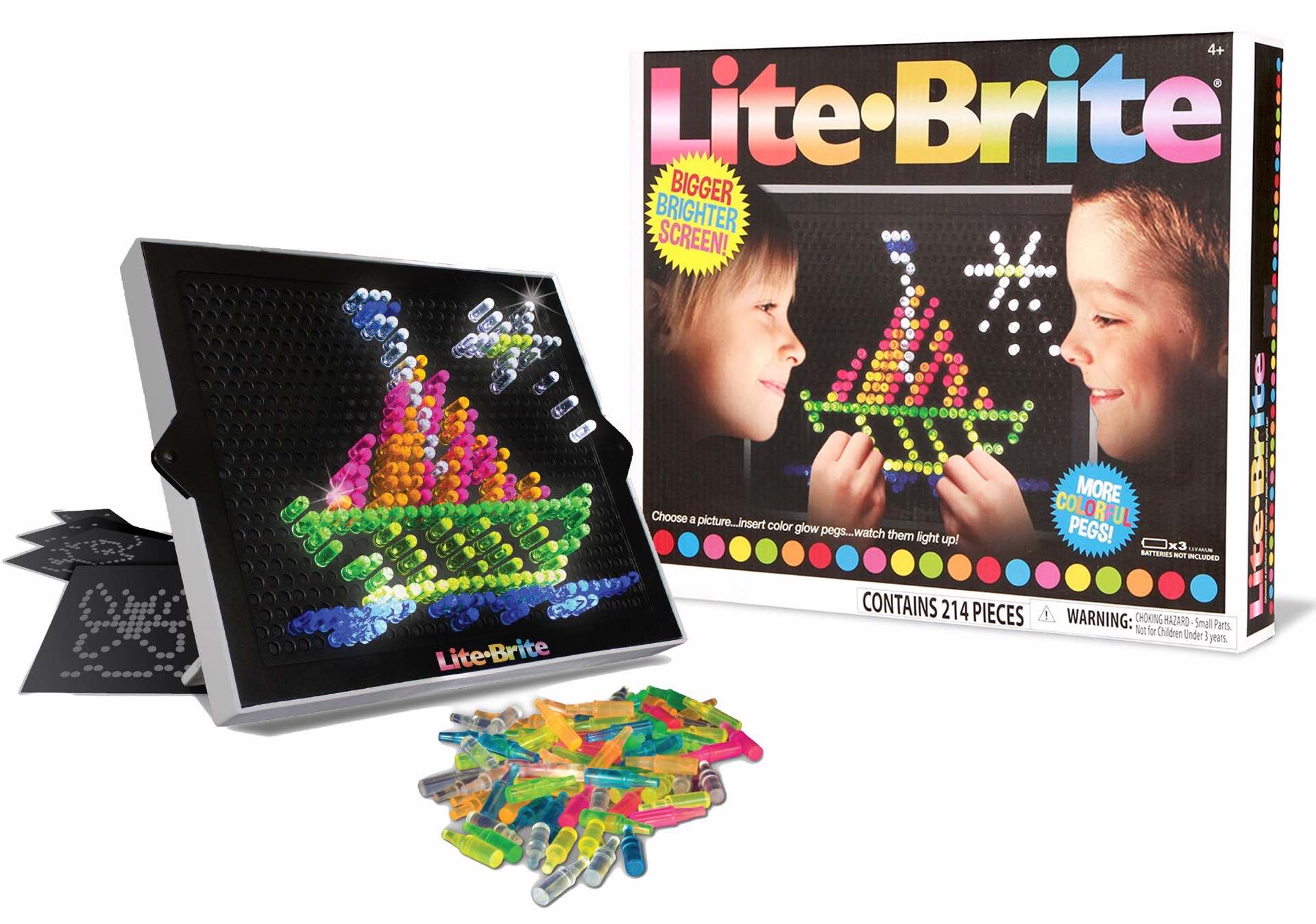 Lite-Brite "Ultimate Classic" Edition
The Lite-Brite was one of my favorite toys as a little kid, but man, that thing was a safety hazard. I burned my fingers on that light bulb who-knows-how-many times. I'm surprised it didn't cause a fire, honestly.
Thankfully, they're no longer using incandescent bulbs in the newer "Ultimate Classic" Lite-Brite. They've switched to safer and more energy-friendly LED lights instead, and now it's a toy I'd feel fine with my own kids having (provided my two-year-old doesn't pop the pegs into her mouth, which I'd still have to watch for).
Like the original Lite-Brite, the Ultimate Classic edition comes with black paper sheets with design templates printed on them. In a kind of paint-by-numbers style, kids insert the colored pegs through the paper's color-coded markings, causing the pegs to light up.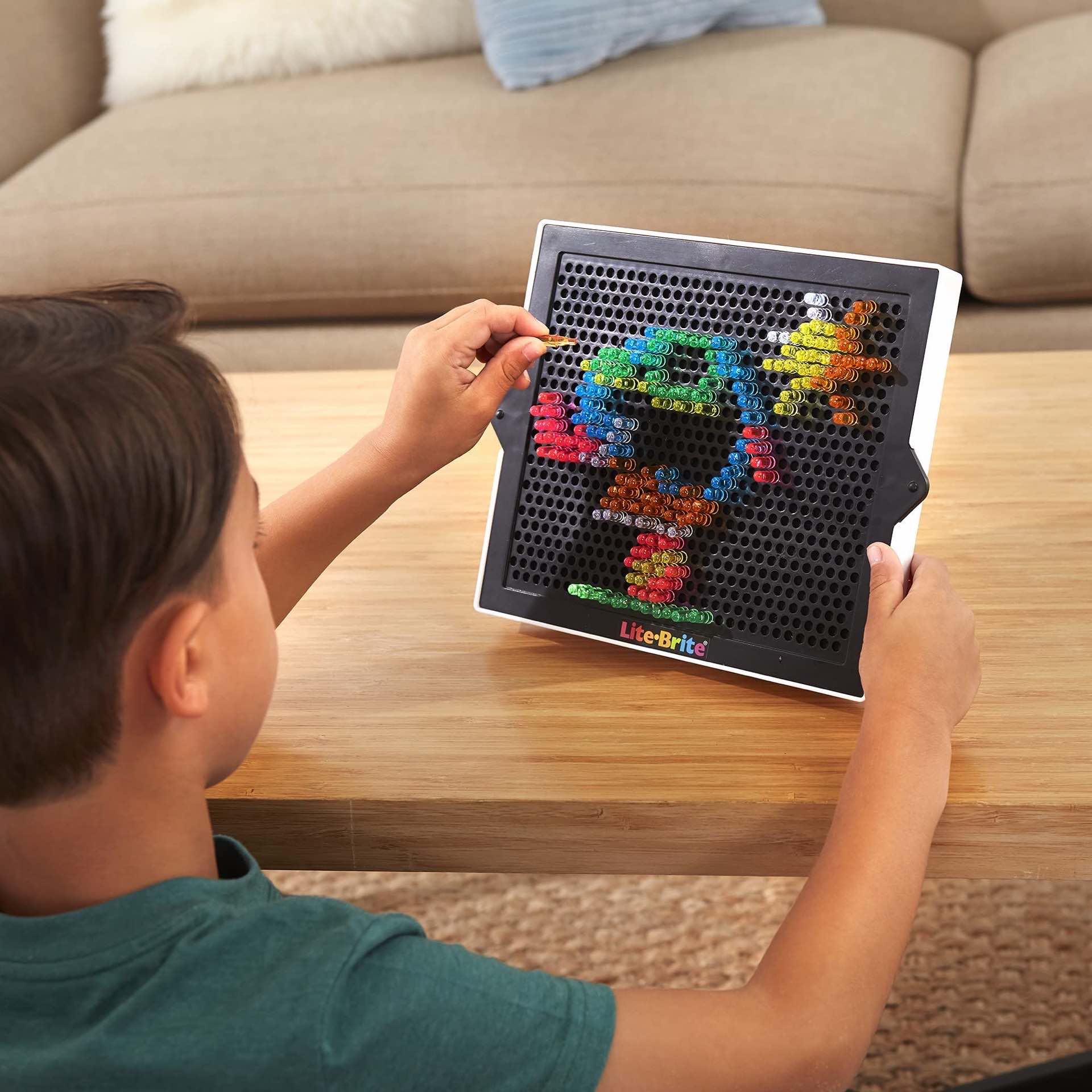 At the end, you have a fun glowing piece of art to admire in the dark, with the option of a steady shining light or one of the other three flashing/pulsing light modes to try out. And since it's battery operated rather than relying on a power cord, and it has a stand on the back, it can be played with anywhere the kid wants to carry or place it.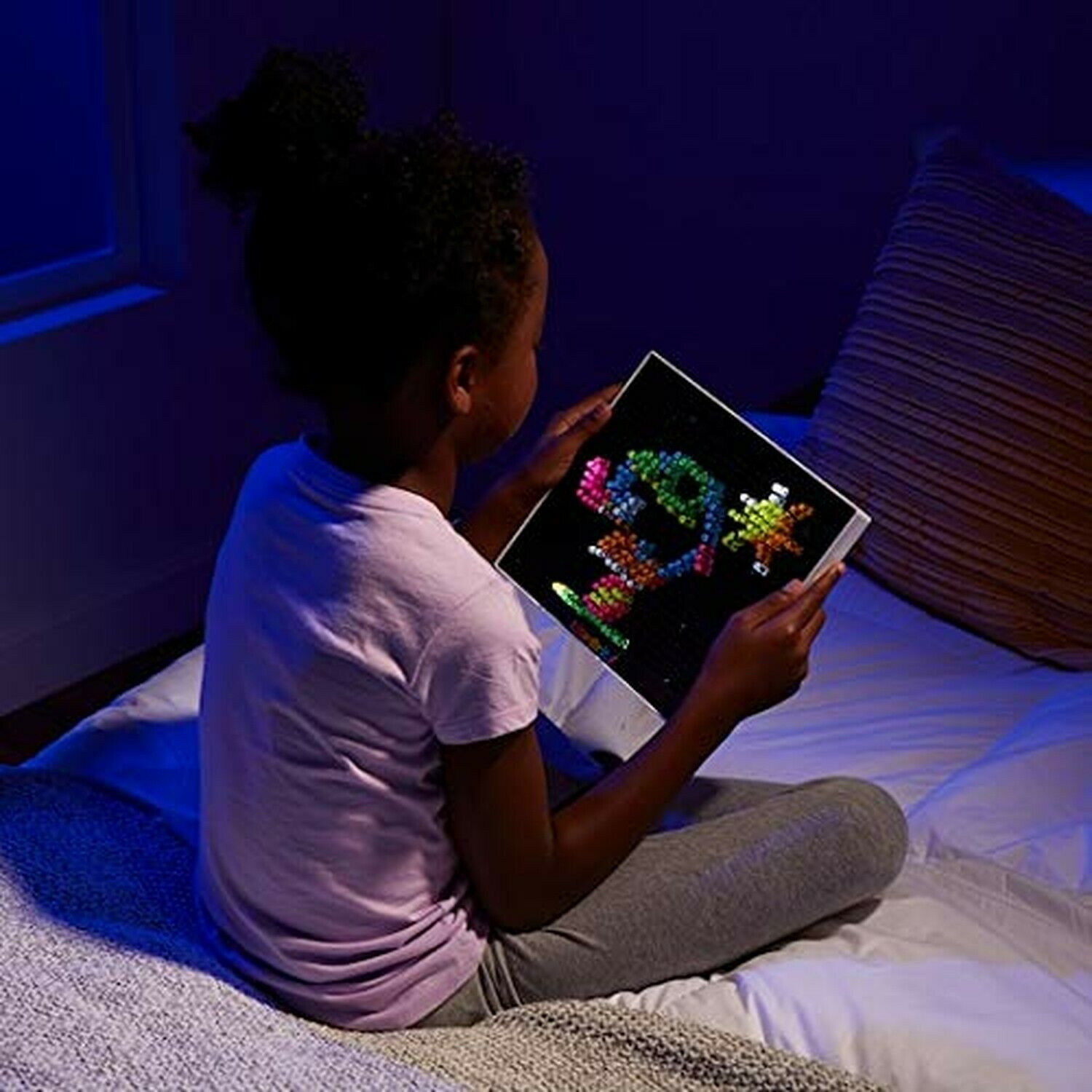 The Ultimate Edition Lite-Brite is just $12 on Amazon and comes with 200+ pegs and six paper templates. If you need more of both those things, they offer a refill pack with 100 more pegs + 8 other templates. You can also head to the Basic Fun website to find some free downloadable templates that can be printed off, or you can always design your own templates for the kids to try if you want to get creative.