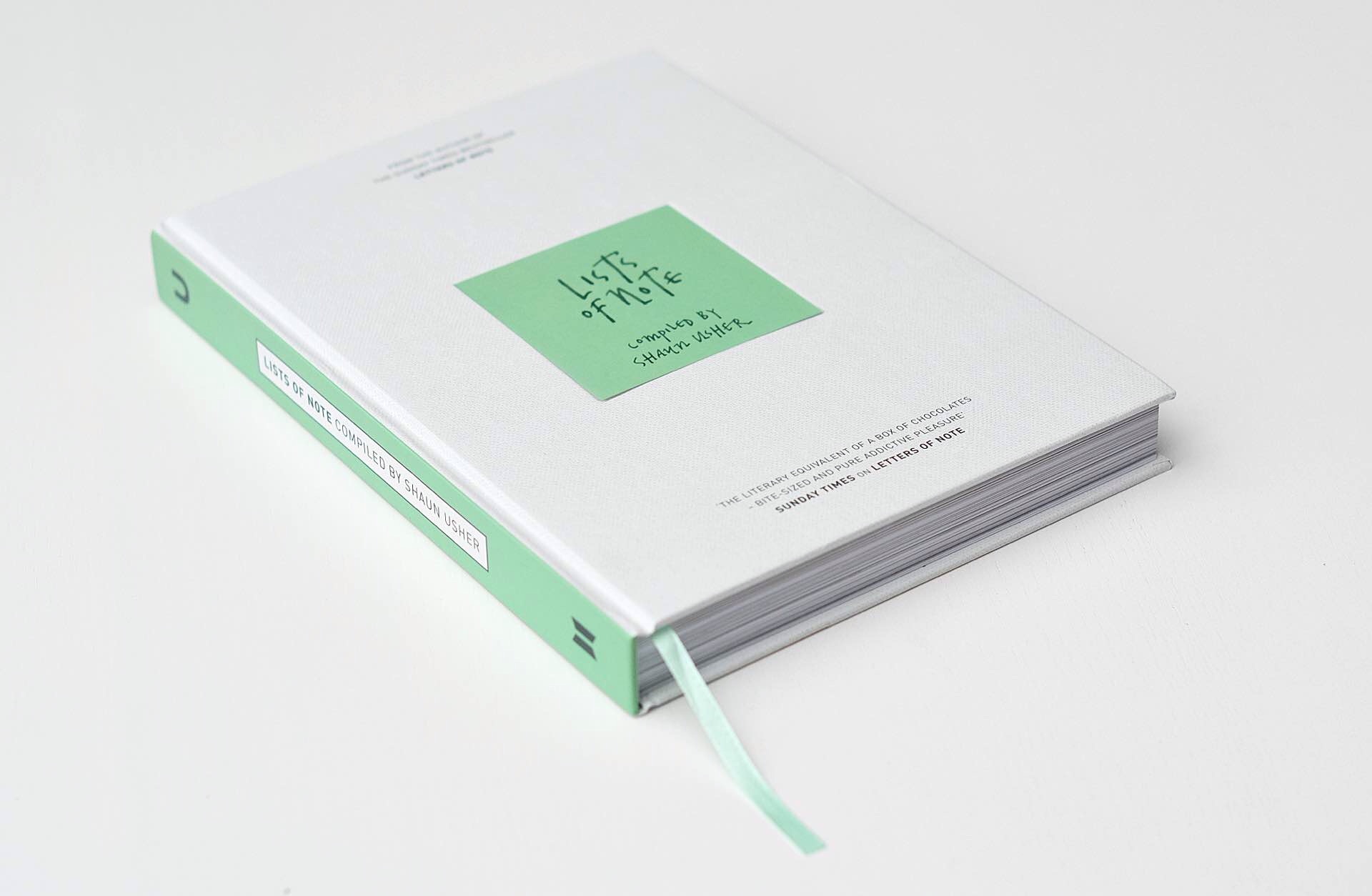 'Lists of Note' by Shaun Usher
As we mentioned in our recent list of awesome coffee table books, we're fans of the blog Letters of Note and its accompanying book.
Shaun Usher, the guy behind those projects, also has a blog called Lists of Note that documents the lists of notable people throughout history. And now, 125 of these lists have been compliled into a book called Lists of Note: Inventories Deserving of a Wider Audience. Here are just a few examples of the lists within:
A shopping list written by two 9th-century Tibetan monks.
Leonardo da Vinci's to-do list.
19 year-old Isaac Newton's list of the 57 sins he'd already committed.
Galileo's list of parts needed to build his telescope.
Martin Luther King's advice for black people starting to use buses.
Johnny Cash's list of 'things to do today'.
Michelangelo's illustrated shopping list.
Julia Child's list of possible titles for what would later become an American cooking bible.
I'm not even much of a history nerd and I think this is fascinating stuff.
The book is available on Amazon in Kindle format ($13) and as a hardcover edition ($28). It's also on the iBookstore for $13.