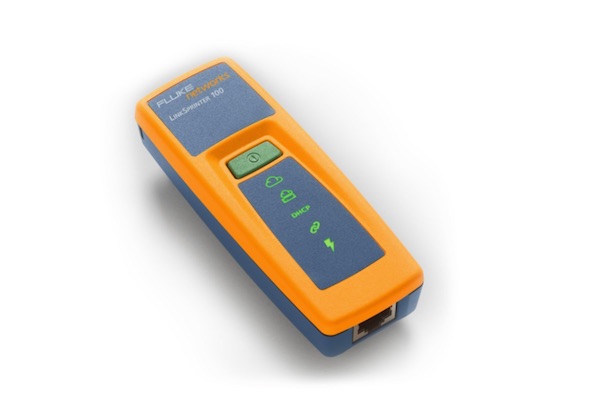 LinkSprinter Network Tester
If you have to do any network cable installation/troubleshooting, the Fluke Networks LinkSprinter is a great device to have in your toolkit. One of the great things about this device is that it actually tests internet connectivity instead of just testing the cable. Once the device makes a connection to "the cloud", you'll get an email with DHCP, gateway, switch port, and power over ethernet information.
Get it on Amazon for $199.