Limelight for iPhone
Limelight for iPhone is a gorgeous new app for tracking movies. You can list movies in two ways: "Watched" and "To Watch". Pretty self-explanatory there. You can rate movies on the "Watched" list, and it will display them in order of rating. Both libraries appear as shelves of beautiful movie artwork, as you can see in the first panel below: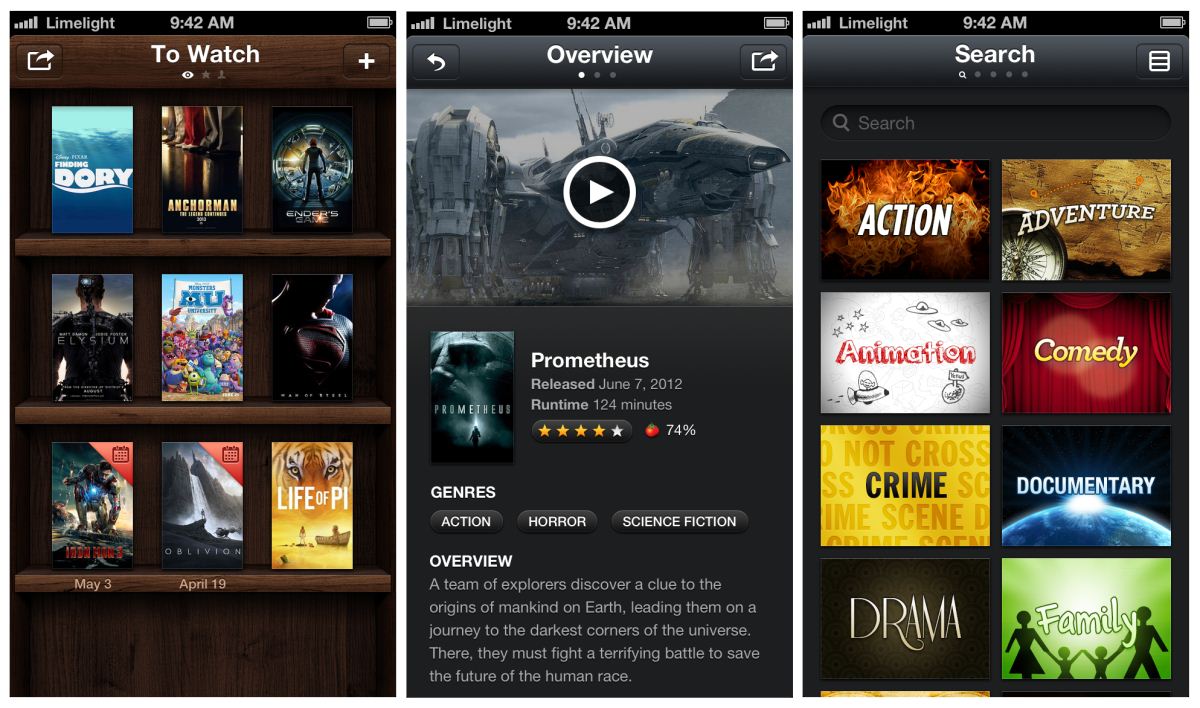 Adding movies to either library is super simple. You can search for a film, follow popular collections of other people, or browse the stuff your friends have rated, and with a few taps (and maybe a swipe to adjust the star rating in half-star increments) you've added a film to one of your two lists. If an unreleased movie is added to your "To Watch" list, the app will notify you when it releases.
The info page for just about any movie (or at least, all the ones I've tried) includes at least one hi-quality trailer for you to watch, and sometimes you can choose between multiple trailers. When applicable, it will also display the film's Rotten Tomato rating.
The entire app is not only pretty, but very simple to navigate and use. I'd say this is one of the best ways to track movies on iOS, so go check it out. It's only $2.