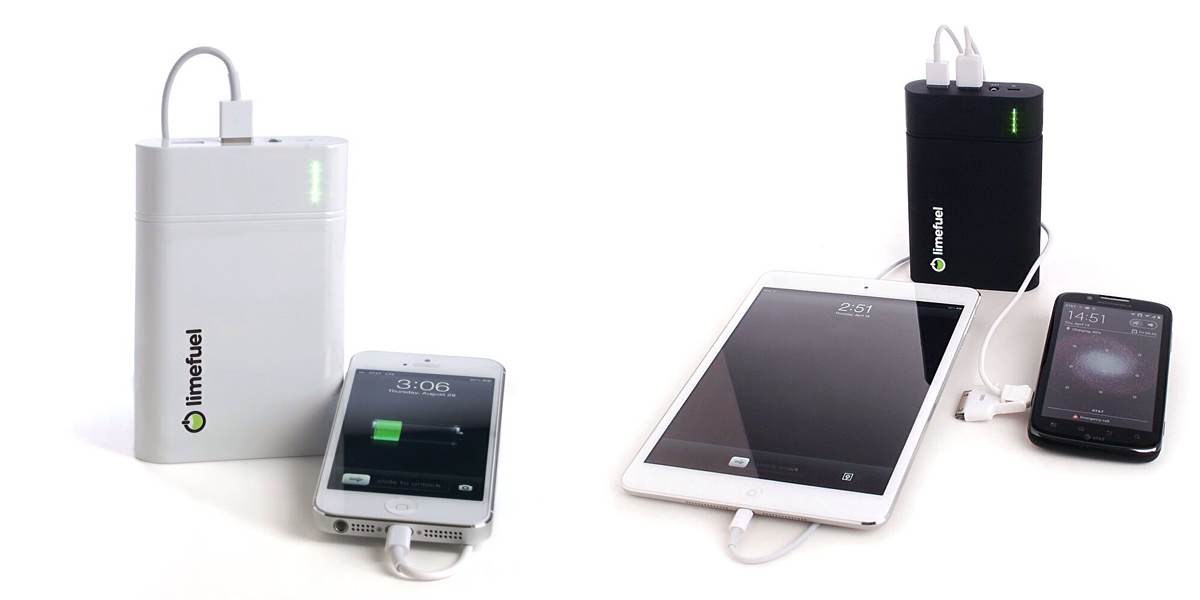 Limefuel Blast USB External Battery Pack
This one could come in handy for those of you lucky enough to be at WWDC this week.
The Limefuel Blast is a handy external battery pack for charging a full-sized iPad, iPad mini, or iPhone while on the go. It can charge two devices at once, even while being charged itself. When the battery isn't being recharged (which should be most of the time), it delivers full-speed output to your other devices.
Actually, the Limefuel Blast pairs quite nicely with the Anker 5-port USB charger I posted about over the weekend. Charge it up in your hotel room alongside everything else, then toss it in your bag as you head out to the conference with no worries about whether your devices will last through the day.
There are several battery capacities to choose from, ranging from 6,000mAh to 24,000mAh. The $45 15,000mAh model is a good choice for most peoples' needs. All sizes come in black or white.