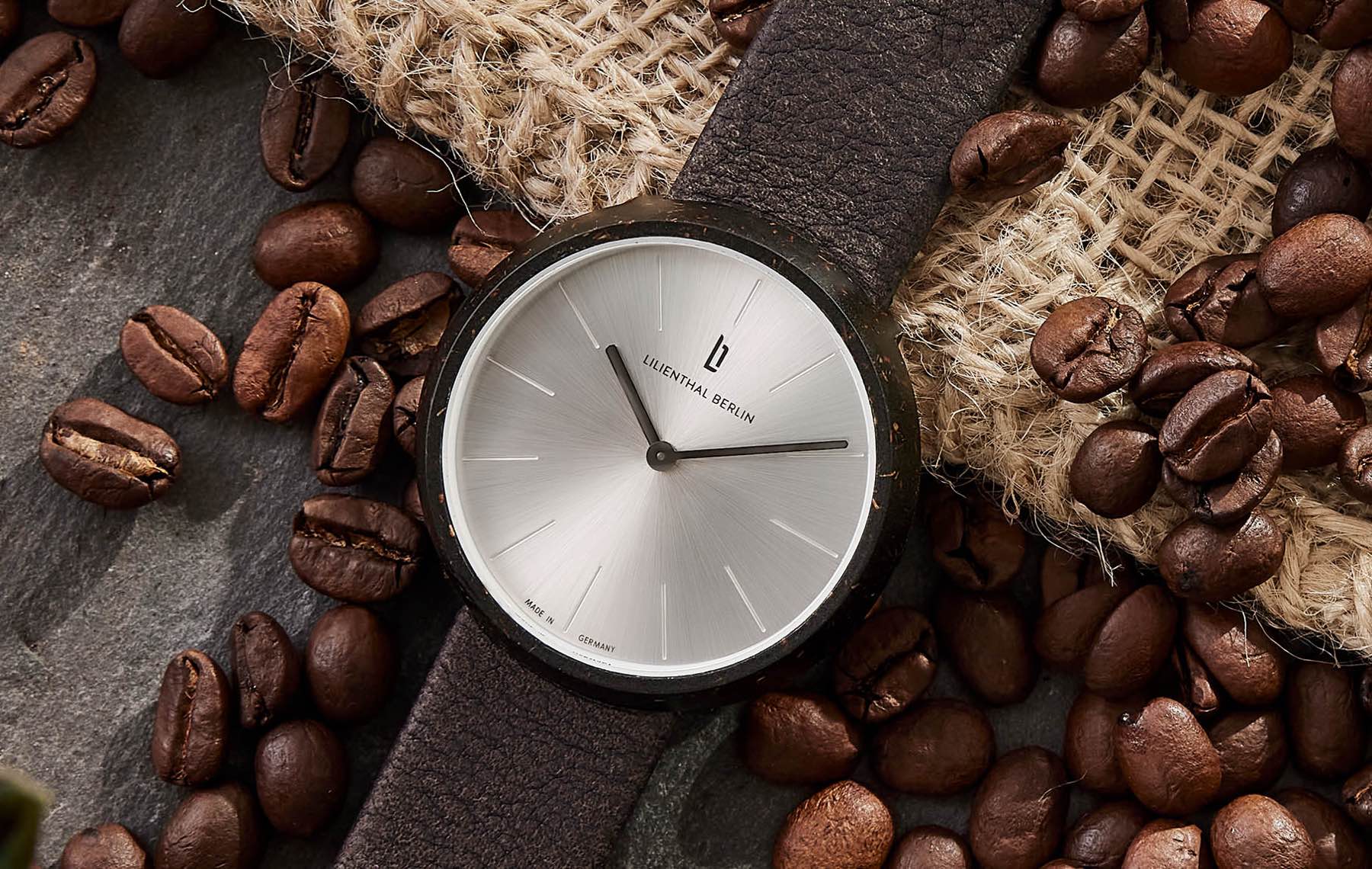 Lilienthal-Berlin x Kaffeeform "Coffee Watch"
Okay guys, I may have found the most Tools & Toys-worthy item of all time (pun intended): It's called the Coffee Watch, and it features a case literally made from recycled coffee. What?!
Using a complex and 100% carbon-neutral upcycling process developed by Kaffeeform, used coffee grounds are collected from cafés and roasters around Berlin, then combined with renewable plant-derived materials and biopolymers to become a durable and sustainable material that can be used to create all sorts of products — in this case, a watch…er, case.
What's crazy is that the material retains a hint of coffee aroma, so when you first put it on, there can be no doubt you are actually wearing coffee on your wrist.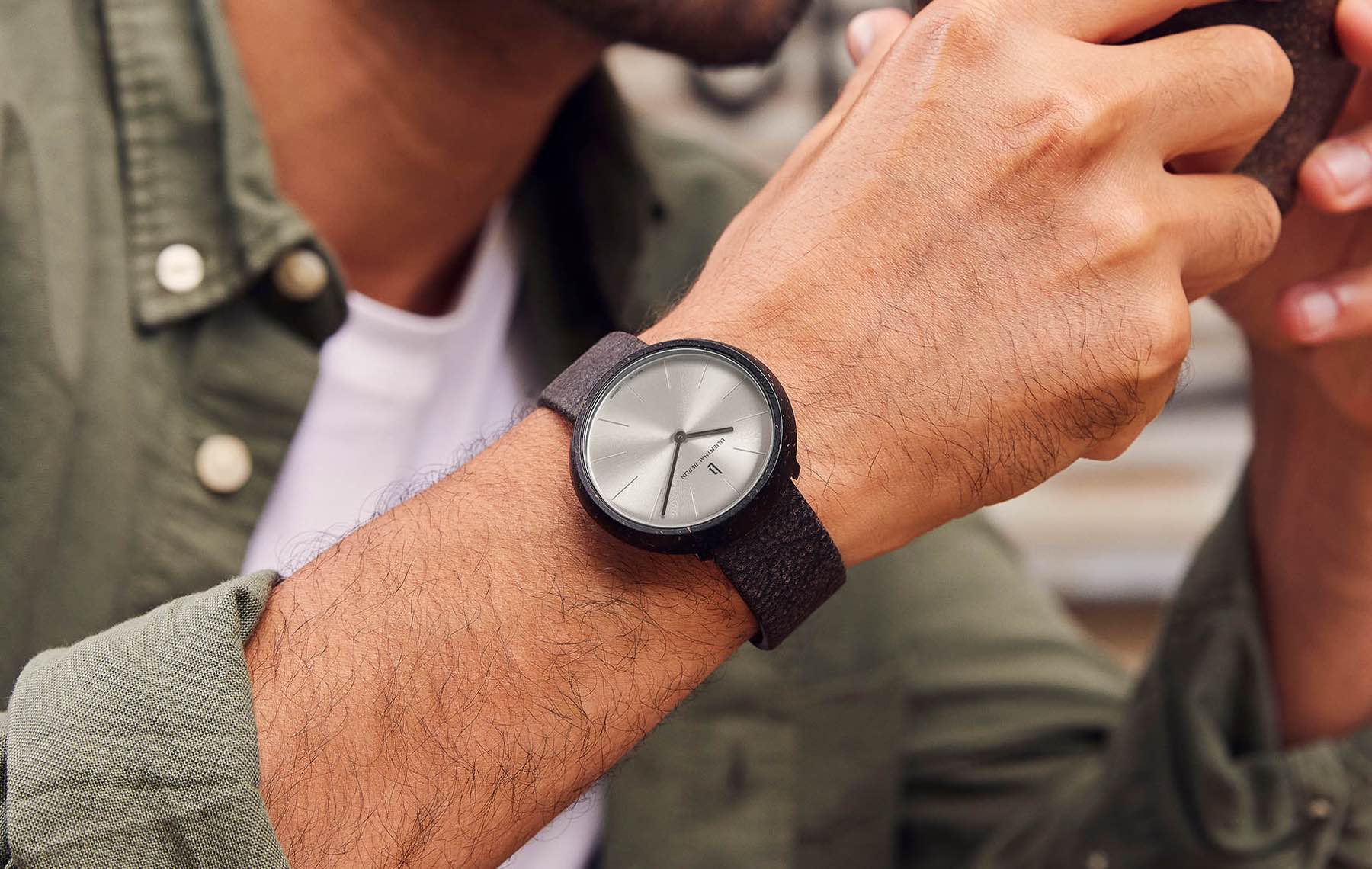 They obviously didn't forget about aesthetics or utility either, given the watch's minimalist Bauhaus-style face, its precise Swiss quartz movement, and the fact that its crown is recessed into the case back, lending a strikingly round look to the overall appearance.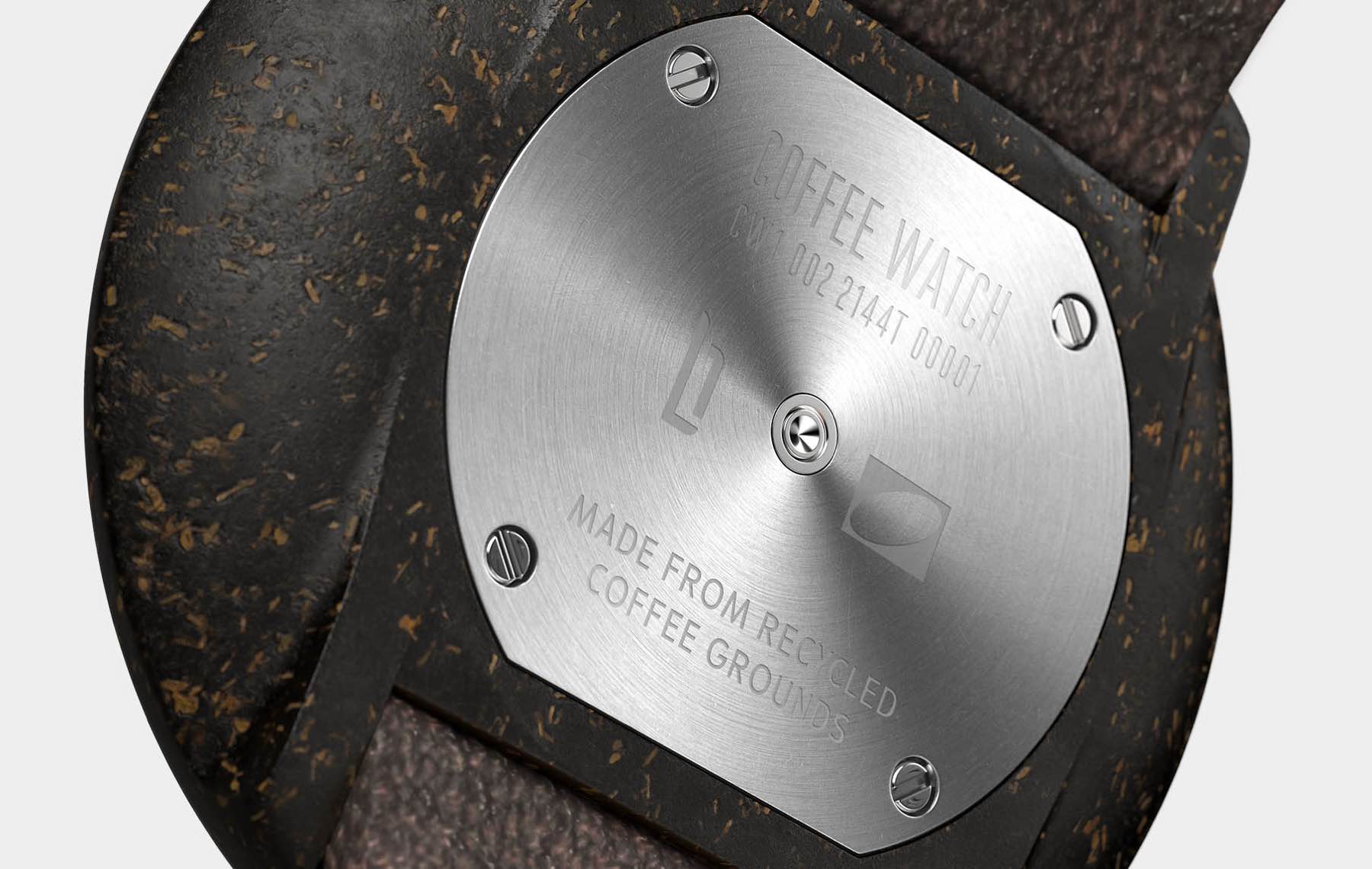 I mean, this single product intersects with so many of our interests at once: watches, coffee, style, eco-friendliness, clever uses of waste materials, premium design… I could go on.
The Coffee Watch can be ordered for $349 at Lilienthal-Berlin with a strap in your choice of light or dark brown leather, or mesh stainless steel. If you live in Europe or don't mind waiting (and paying) for international shipping, you can order it directly from Kaffeeform for €193 and, as far as I can tell, save some money that way.