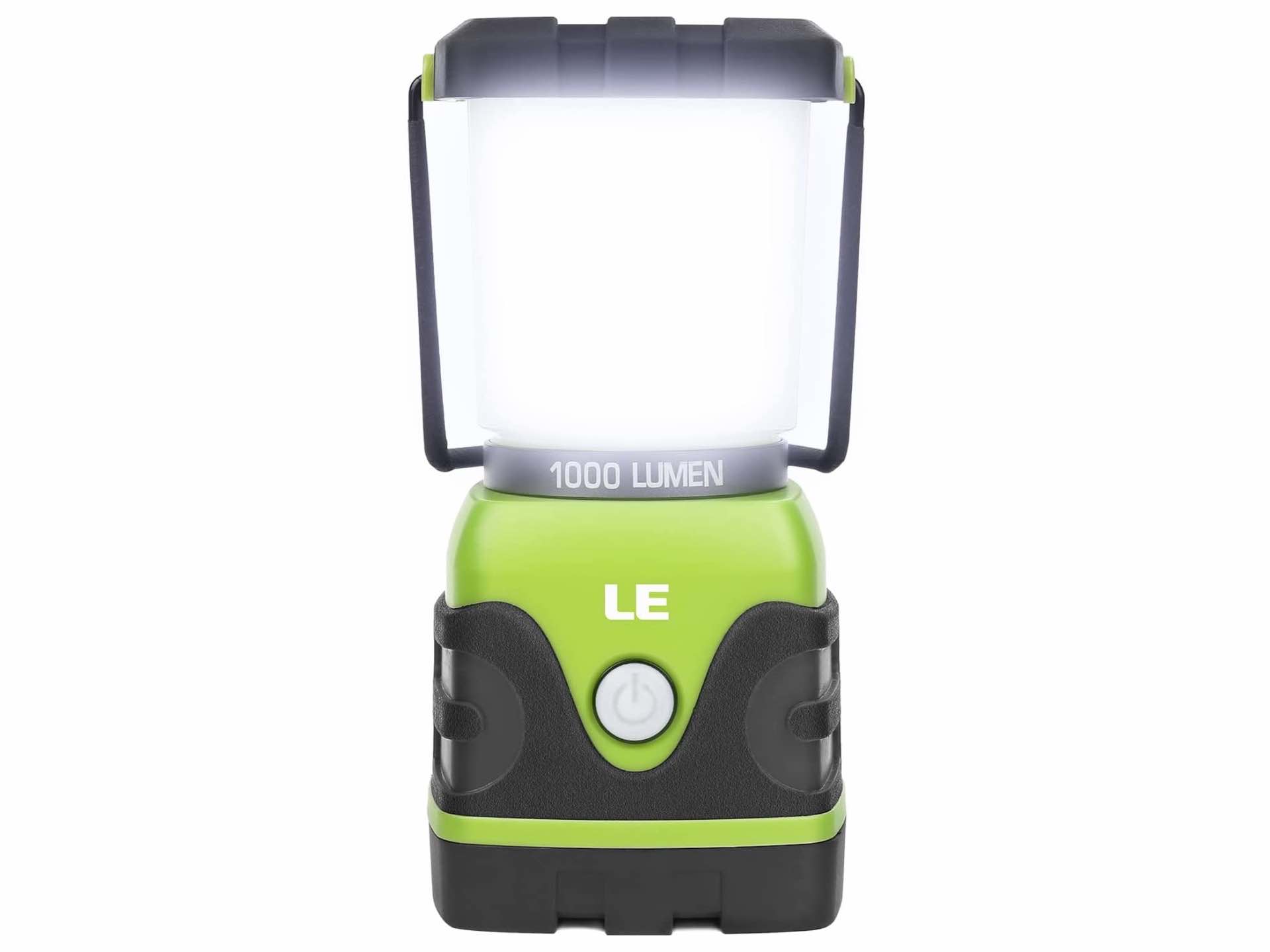 Lighting Ever Battery-Powered LED Camping Lantern
Next time you're out camping or hiking in the wilderness, don't be caught without a good source of light to help find your way if something should go awry. This water-resistant LED lantern can put out up to 1,000 lumens of 360° light, with four different lighting modes to choose from: Daylight, Warm White, Combined, and Combined Flashing.
When a survival scenario isn't on the horizon, it still helps to have a source of light for reading in your tent or doing a nighttime tire repair. As such, the lantern can be hung up somewhere by its top handle, or upside-down by its bottom hook with the cap removed.
You can get this lantern on Amazon in packs of one ($23) or two ($43).