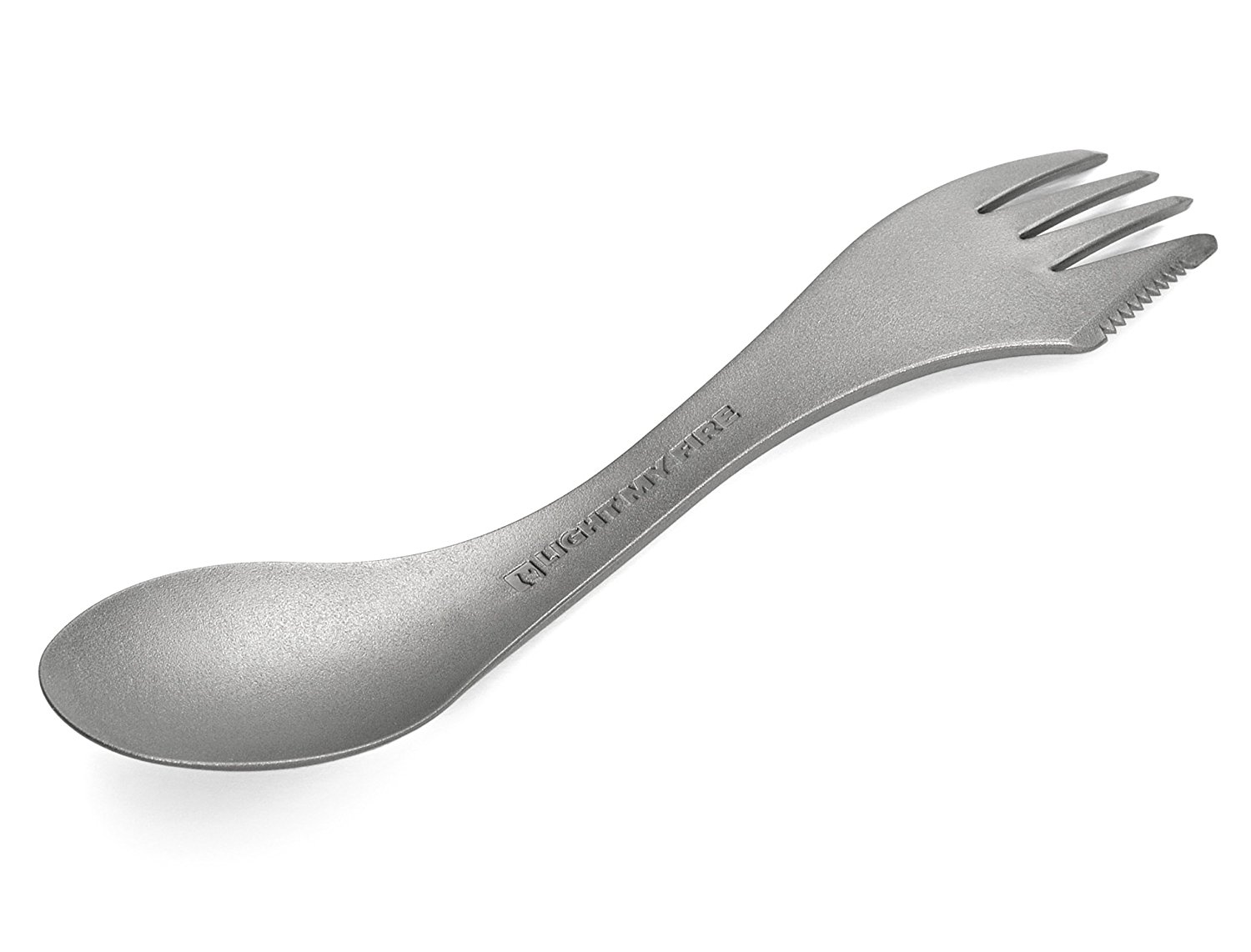 Light My Fire Titanium Spork
Light My Fire's titanium spork is one of those utensils that's as useful for the office as it is on the trail. It's got a fork on one side and a spoon on the other, with a serrated edge on one of the fork tines that cuts food without cutting your mouth. It's rock solid, weighs less than an ounce (0.7 oz. to be exact), cleans easily, has an anti-slip middle grip, and won't leave a metallic taste in your food.
Keep it in your lunchbag for when you go to work, take it to tailgating parties, or bring it to the campsite. Whatever you do, it may be the last portable eating utensil you'll ever buy. It's even TSA-approved in the US, so unless you encounter an uninformed agent, you shouldn't have any issues flying with it.
Get it for $14 on Amazon.
Another great option in this category is the Outsmart 3-in-1 titanium spork.