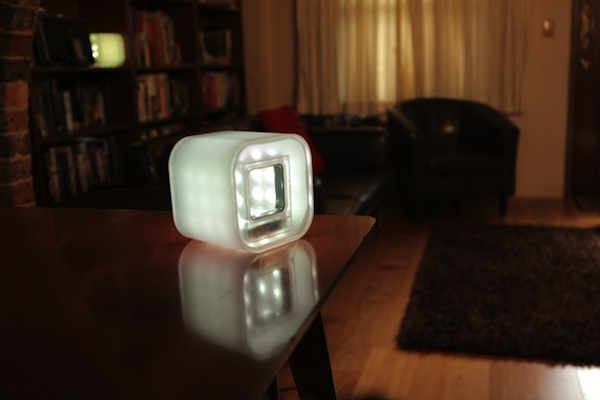 Light by Moore's Cloud
Inside this little cube lives a Linux-powered brain, fifty-two LEDs in two million colors and a battery. To change the settings of the LEDs, simply connect to the device over Wi-Fi and make changes to the color and patterns.
Snap a photo with your smartphone, select a color from it, and the device can match it. Thanks to its support of REST-based interfaces, the Light can be setup to show statuses of servers, webpages and more.
Backing the project with $99 will you get one of these adorable little lamps.