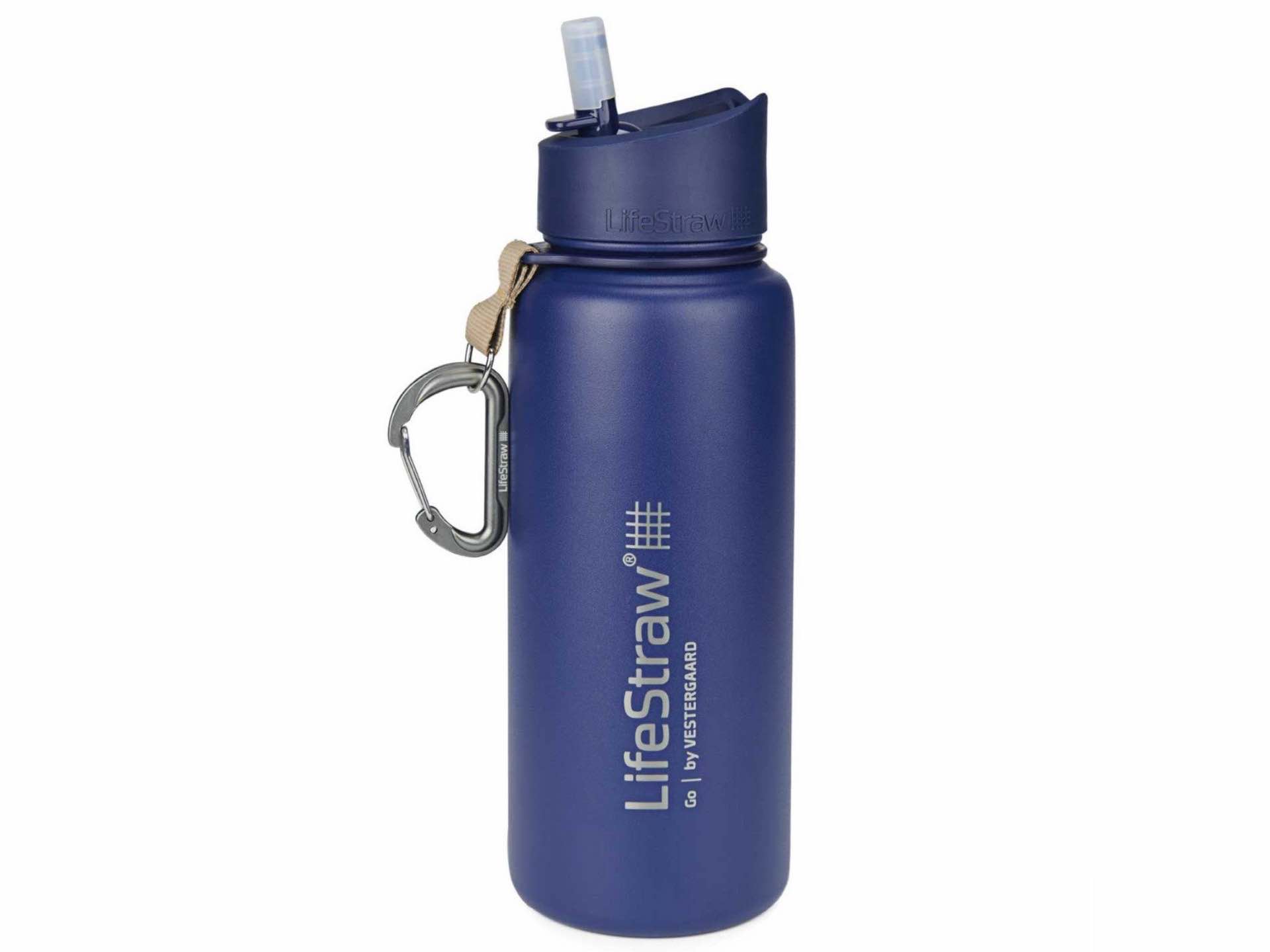 Lifestraw "Go" Stainless Steel Water Bottle with Filter
If you do a lot of adventuring in the wilderness, you know how important it is to have a consistently safe water supply. We've previously mentioned the plastic version of the Lifestraw Go water bottle for this purpose:
LifeStraw Go is essentially a sports water bottle, but with a crazy-good filter built in. You can use it to scoop up water from just about anywhere in the world and then safely drink it through the mouthpiece.

By the time the water has made it up the straw, the filter has already removed 99.9999% of waterborne bacteria and 99.9% of waterborne protozoan parasites. It can do this for up to 1,000 liters (264 gallons) of water, so you won't have to replace it for quite a while.
…and it's still awesome in function, but like anyone else, we would love to cut down on our plastic usage. That's where the stainless steel edition of the Lifestraw Go comes in.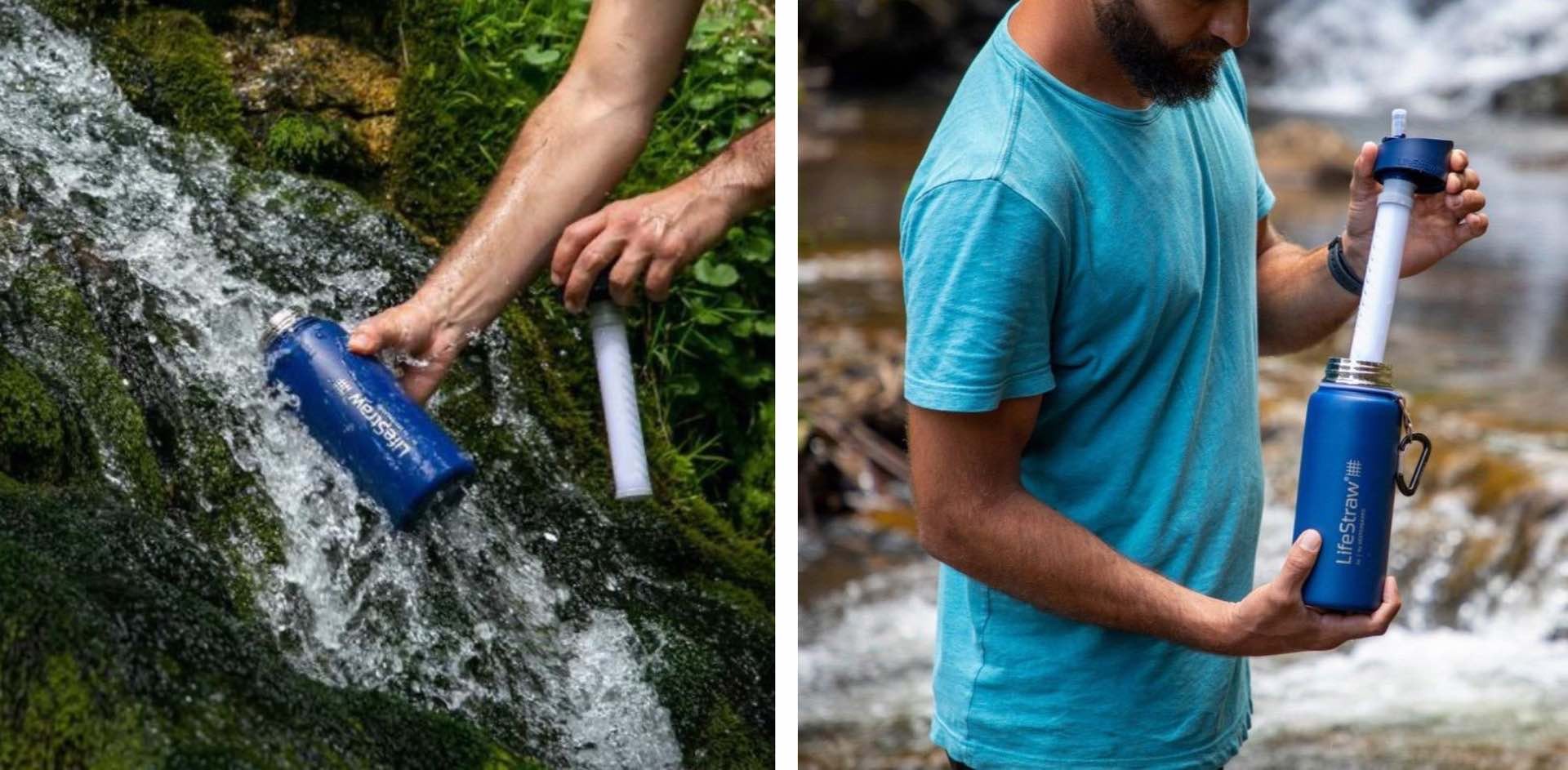 It offers the same filtration and taste-improving benefits along with double-walled vacuum insulation to keep your water cold for up to an entire day. It even feels nicer in the hand, which seems a small thing but really makes a difference in your long-term enjoyment of the thing.
The stainless steel Lifestraw Go is $60 on Amazon and comes in your choice of blue, grey, white, or black.