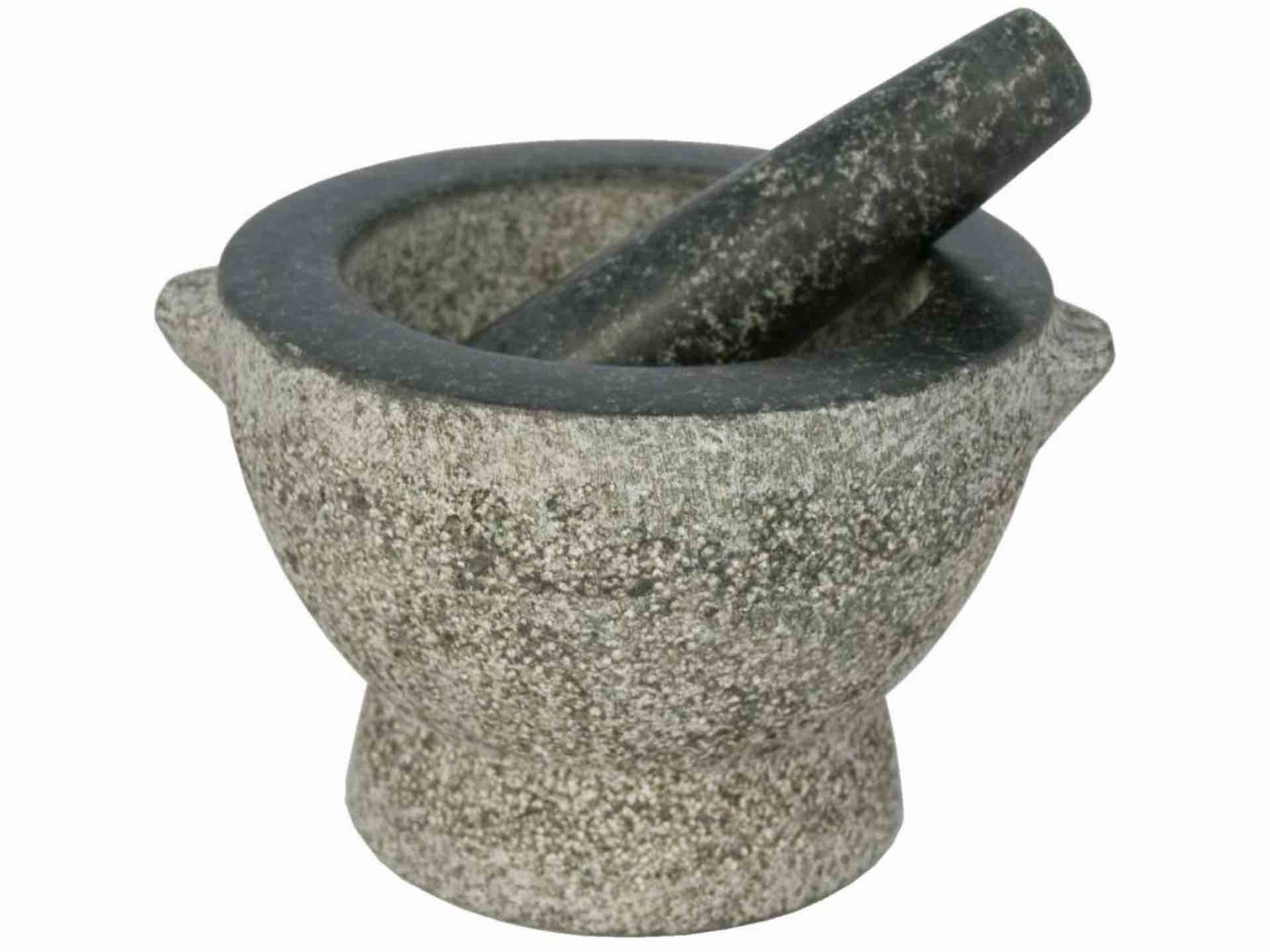 Libertyware Granite Mortar and Pestle
The mortar and pestle is one of those technologies that, like the wheel, is just as useful today as it was thousands of years ago. Whether you need to grind whole spices, crush cloves of garlic, prepare a proper pesto sauce, or make your own restaurant-style guacamole, it's an age-old tool that won't let you down — no electricity required!
If you're going to get yourself a mortar and pestle, I recommend something relatively large and pretty rough inside, like this two-tone granite one from Libertyware. With its 6″ inside diameter, it holds about 4 cups' worth of material, which is plenty spacious enough for just about any job you throw at it — and, it's quite heavy (over 11 pounds) so it won't shift around on the counter while you use it.
Not to mention how beautiful it looks, enough so that you won't ever want to put it away 😉 It's a real attention-grabber for sure.
Welcome this awesome mortar and pestle into your kitchen for $26 on Amazon.