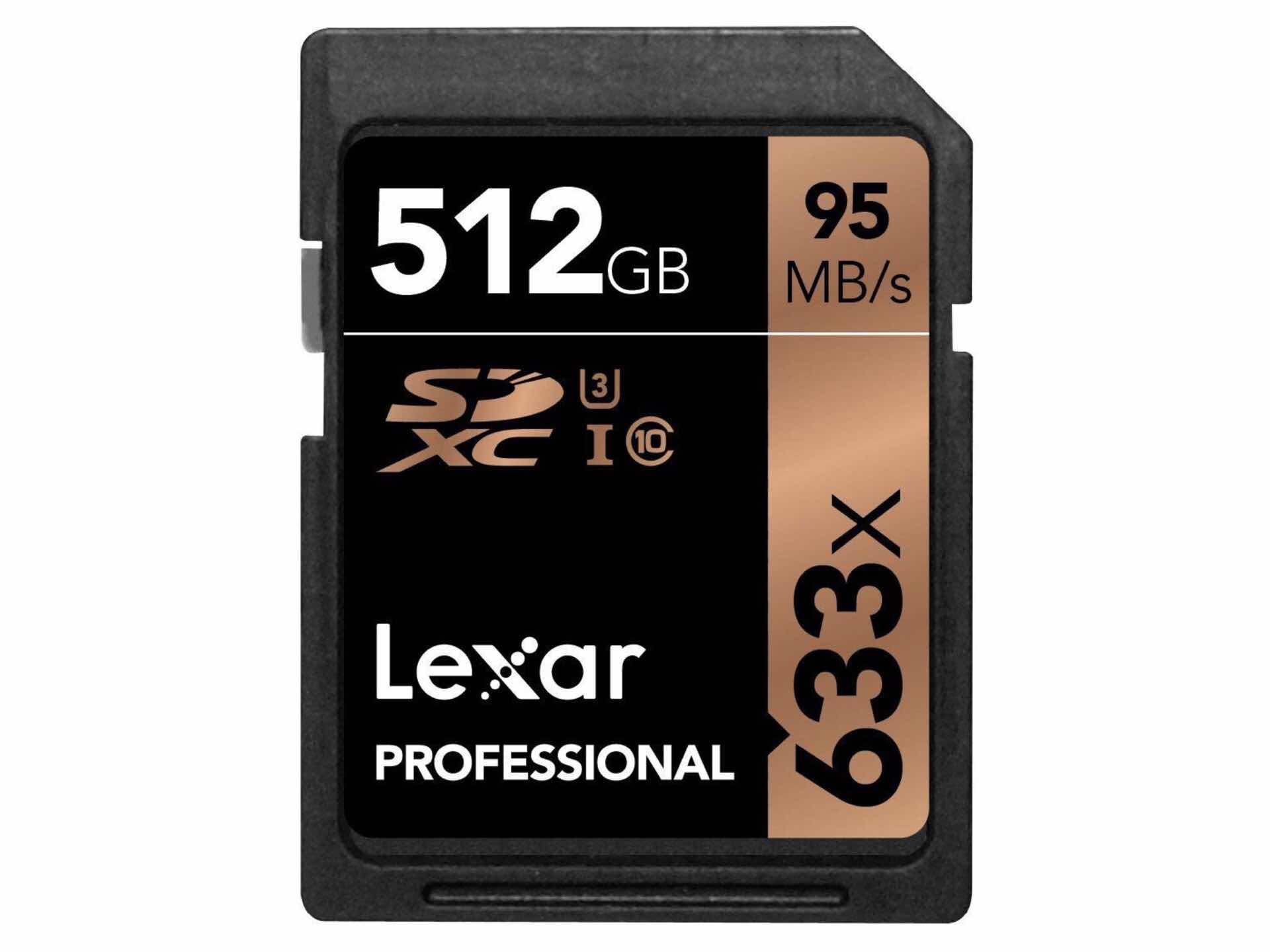 Lexar Professional 633x 512GB SDXC UHS-I/U3 Card
My tech news feeds were all abuzz this week with news that Lexar would soon be releasing a 1TB (!) SDXC card, which is understandable because that's just a crazy-town banana-pants amount of storage for such a small card. However, the word on the street is that you'll be paying a pretty penny for that convenience — somewhere on the order of $500.
If you're not about to drop half-a-thou on something like that, take heart: the 512GB version has already been around for a few years and is currently down to $220 on Amazon, so you can buy two of those and still come out $60 ahead. Both cards use the same UHS-I/U3 speed spec, so you're not missing out on anything there. It's just a matter of having to swap the card out twice as often, which at 512GB still isn't that bad for most people. Only pro shooters are gonna feel any pain there.