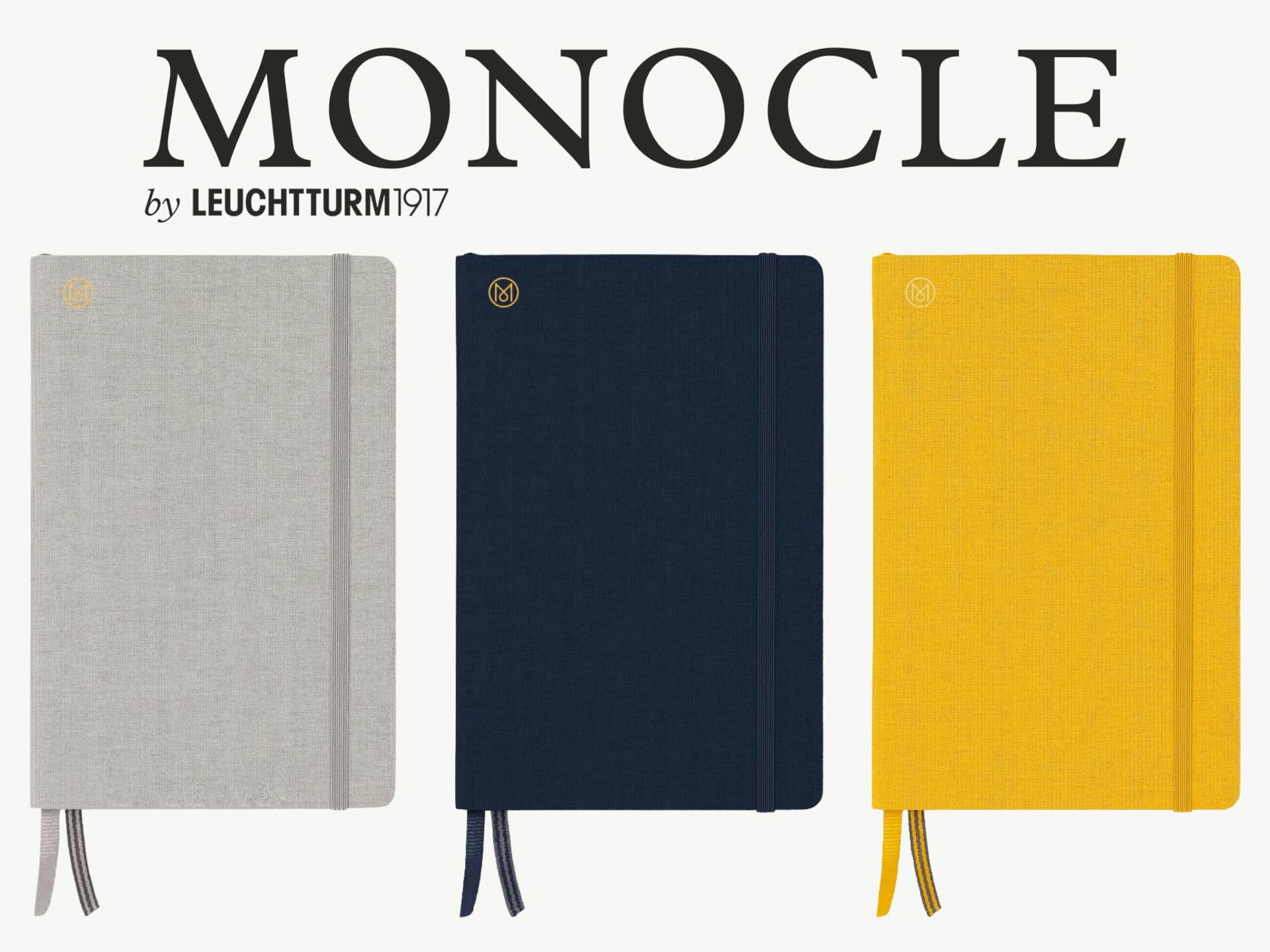 Leuchtturm1917 x MONOCLE Stationery Collaboration
German company Leuchtturm1917 is one of those businesses that comes up a LOT in stationery circles, but somehow we haven't talked about them at all on T&T, outside of once featuring their notebook in our 2014 Christmas Catalog. Let's remedy that right now by pointing you to their collaboration with international lifestyle magazine MONOCLE.
These two organizations are united by a shared passion for fine quality and thoughtful, detailed design. At the heart of their collab collection lies a series of softcover and hardcover linen notebooks, which come in three sizes (each with light grey, navy, and yellow color options):
All of these stylish clothbound notebooks are embossed with the MONOCLE monogram in gold on their covers and contain dot-grid paper inside, along with six pages featuring 20 of MONOCLE's ideas for living a quieter, more considered life. Basically, this is all right up our alley, aesthetically and otherwise.
You can check out the full collection on the MONOCLE site, or if you're in the US like me, you can also browse it at Cult Pens and even save a few bucks in the process.