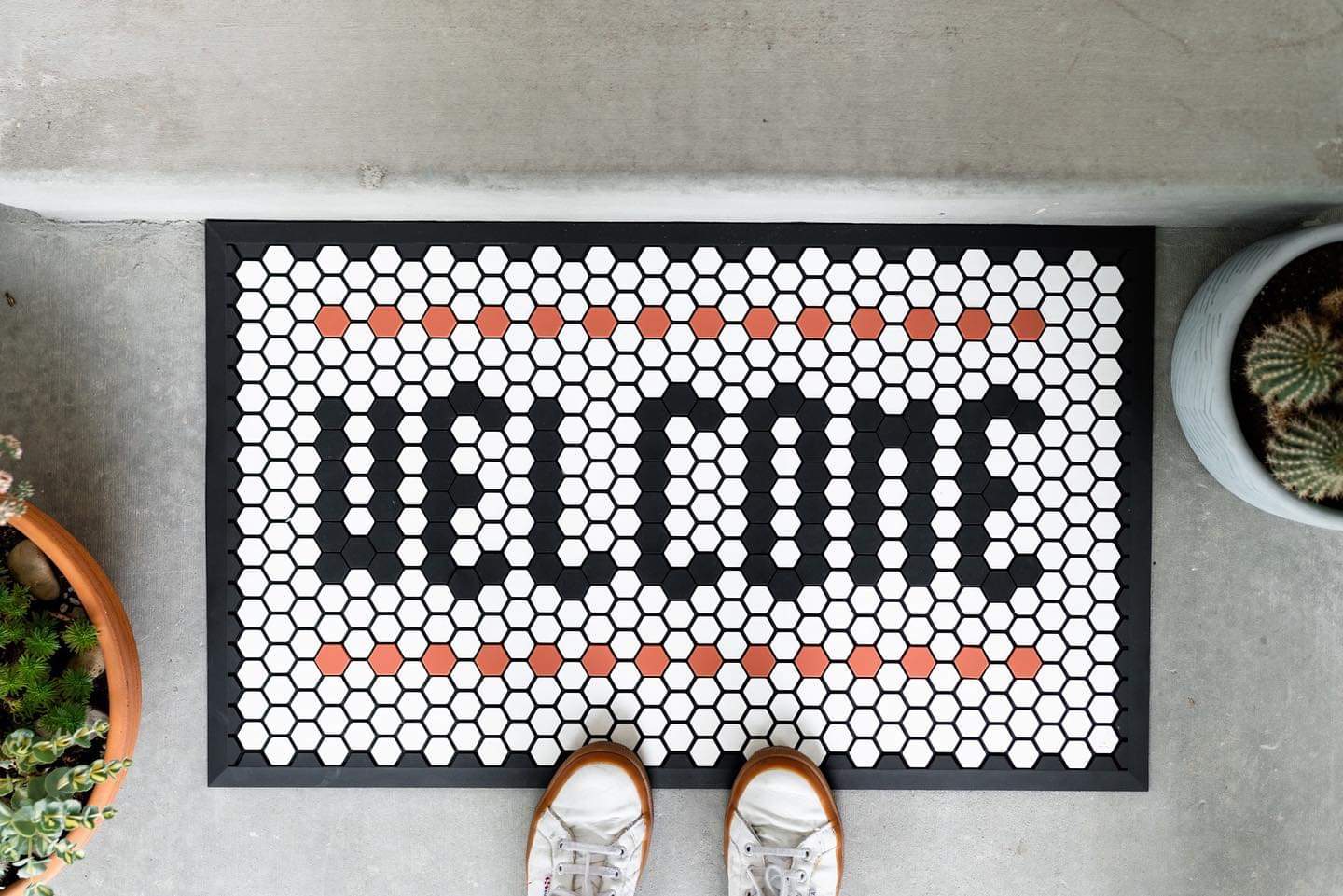 Letterfolk "Tile Mat" Customizable Doormat [Kickstarter]
You know those letter boards that are all the rage on Instagram for silly quotes, birth announcements, and so on? Well, if you love those, the husband and wife duo at Letterfolk are back with another piece of home decor that can be customized with messages and more: the Tile Mat, which is currently being Kickstarted and was funded within the first 7 minutes.
This soft, rubber-like mat is comprised of a field of blank white hexagons that can be fitted with flexible, corresponding-shaped tiles — 150 are included — to create any number of messages, patterns, and designs: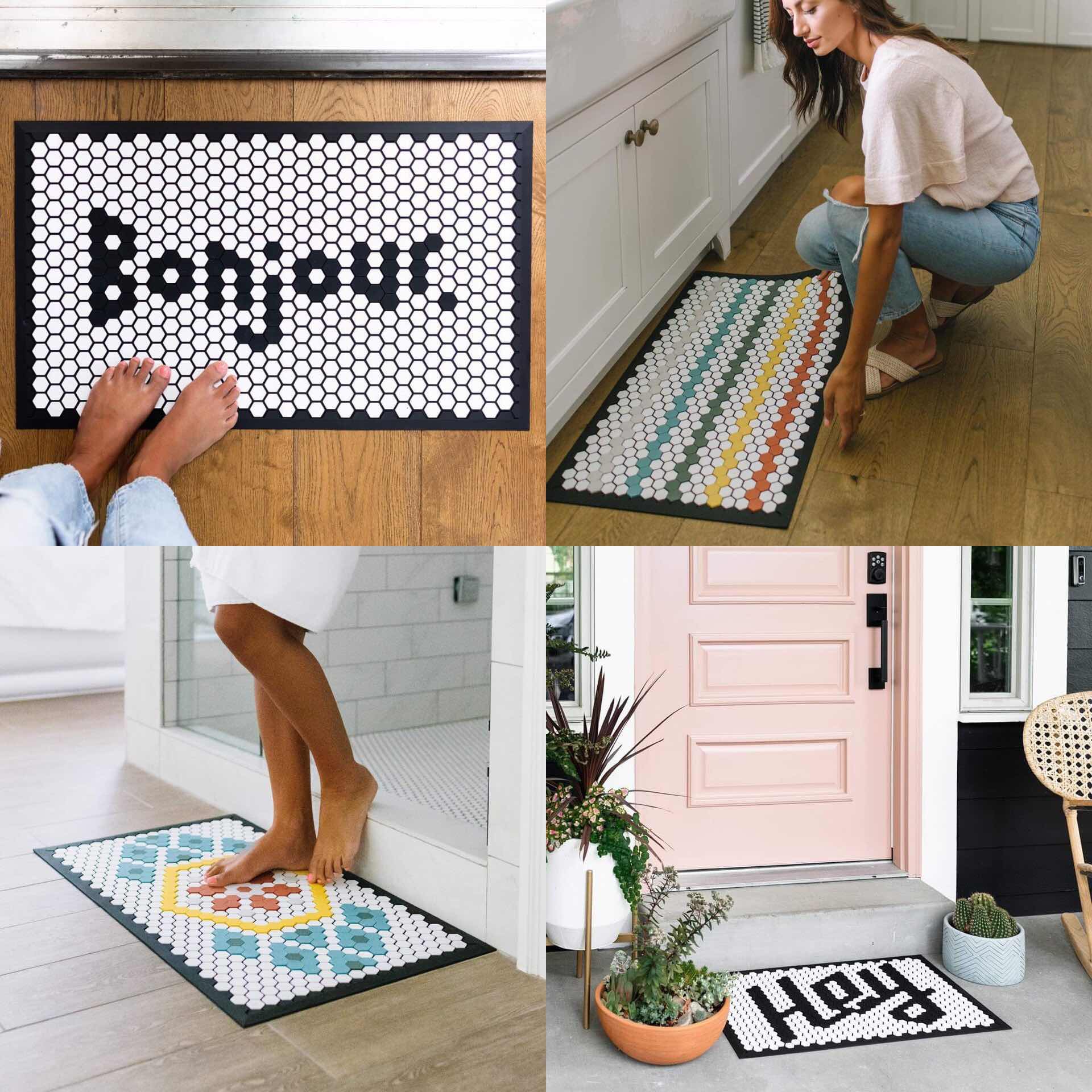 Like those photos show, the mat doesn't just have to live outside your front door. It works just as well in the kitchen, by the bathtub, in front of your washer and dryer…heck, you could even have it in your kid's room and put a new positive message on it from time to time.
The whole thing is easy to clean, too. Some dish soap and a scrub brush will take care of the mat, while the tiles can be put in their cotton-mesh bag and tossed in the dishwasher.
As I write this, the Kickstarter still has 28 days left, so there's plenty of time to get in on the backer rewards if you go back the project at the $70 early-bird level or higher.