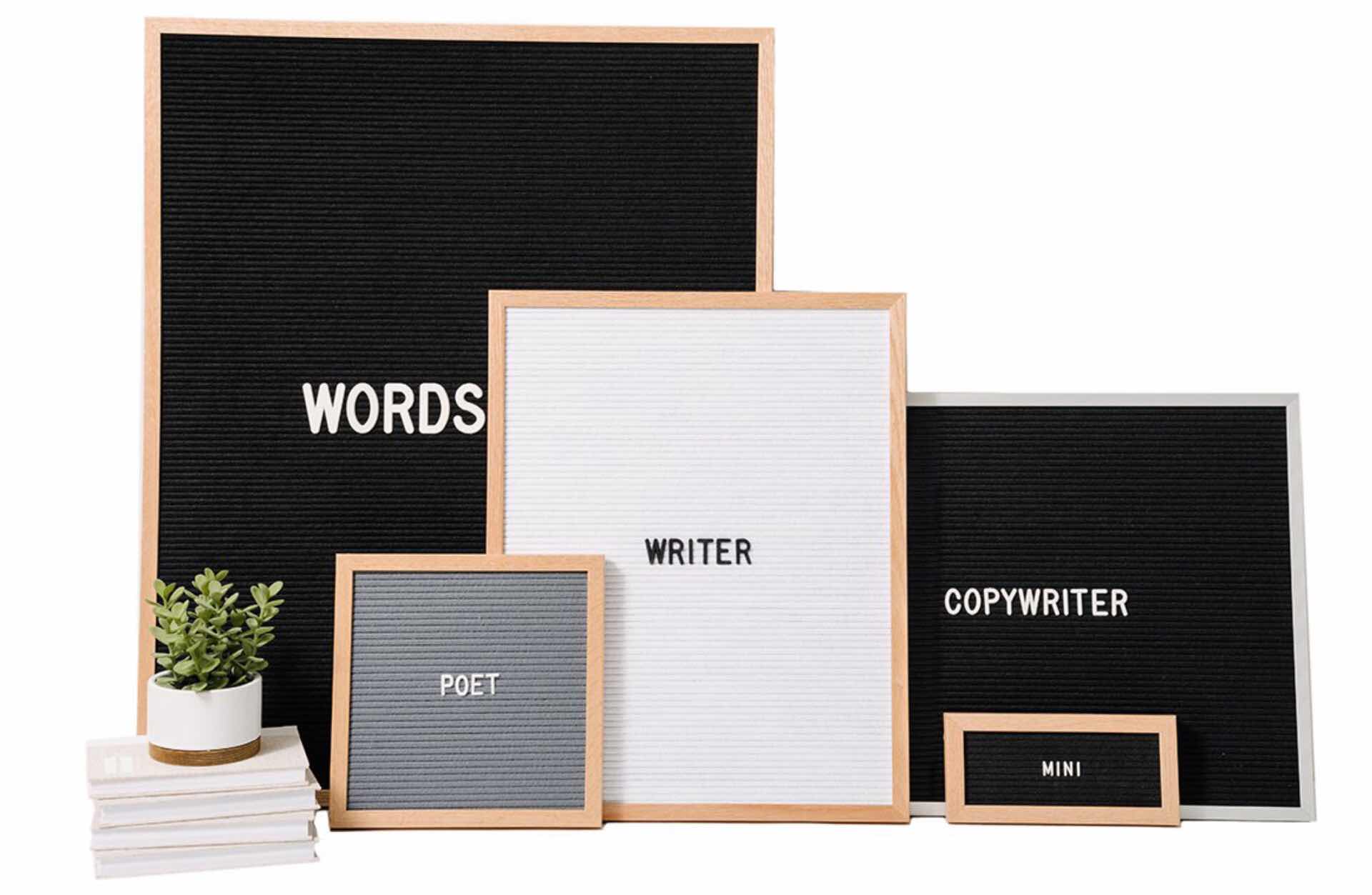 Letterfolk Letter Boards
Letterfolk is a company founded by a husband and wife who are best known for their collection of premium letter boards. (Their passport collection is also full of good stuff, but that's another post.)
These boards are the perfect way to display funny or inspiring quotes, meaningful insights, snippets of stories, your favorite song lyrics, reminders to yourself, little love letters to your partner, event information, menu specials at your restaurant/coffee shop…whatever is on your mind, you can "write" it there. They can be used in practically any space, and they're made with high-quality materials.
On their About page, they talk about how these letter boards came to be:
For the better part of the 20th century, letter boards served as an efficient way of neatly and uniformly displaying dynamic information. They're plain, they're not digital, and they require a little bit of labor. And yet, despite all of their shortcomings, there's an unmistakable beauty in these boards. The sharp contrast of the white serif letters against the textured jet-black felt. The subtle artistry of letter placement, kerning and leading. The power of a single word against a sea of negative space.

It's for all these reasons and more that we wanted to repurpose, reimagine, and redesign yesterday's letter board for today's home. At the time, we never could have imagined how our seed of an idea could have exploded into the everyday life moments, milestones, announcements, and events that letter boards are used for today.
One nice touch is that they offer additional letter sets for those of you who enjoy playing with typography. They've got some other goodies on their site worth checking out too, like a letter board inspiration page where you can get ideas, and a virtual letter board where you can toy with different messages and frame styles and such.
Head to the Letterfolk site to peruse the collection and select a size/style that suits you best. Prices range from $30 to $250.