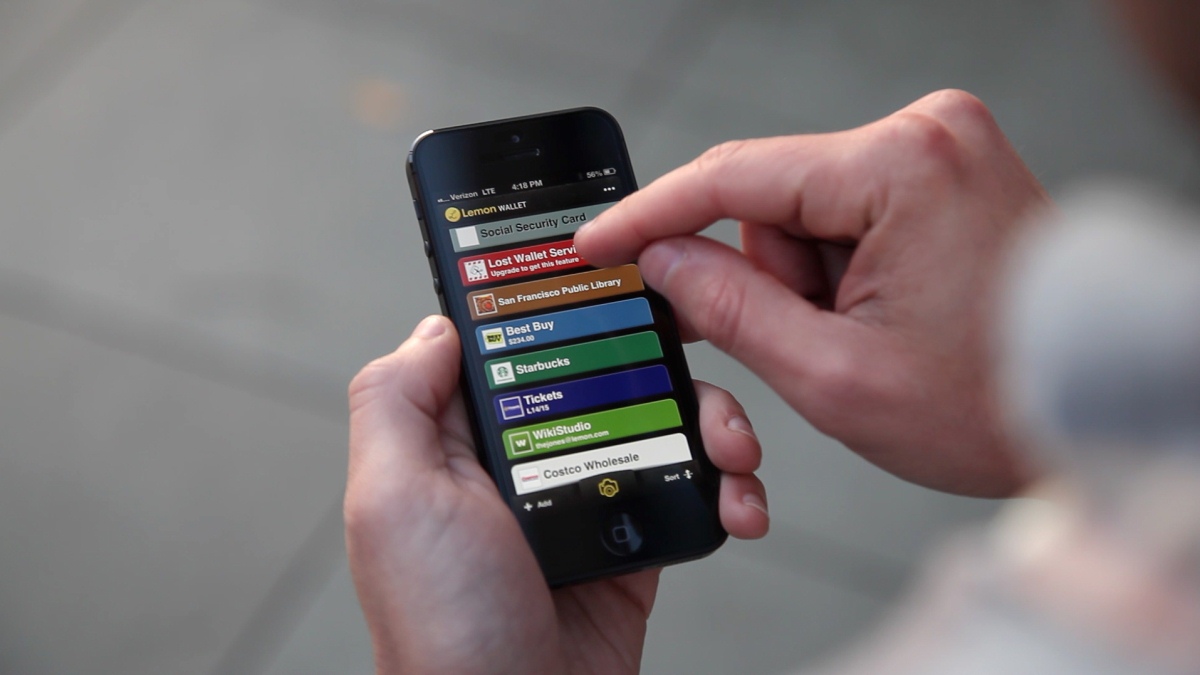 Lemon Wallet for iPhone
Apple's Passbook for iOS is a great concept, but one that – in my opinion – has never really lived up to its full potential. Luckily, a third-party app called Lemon Wallet has stepped up to the plate, offering features you won't find in Passbook.
Lemon Wallet allows you to store credit cards, insurance cards, loyalty cards, and receipts by snapping photos of each one. It will attempt to pull the important information off of each card, but if it can't, you can enter it manually. Once you're finished, a nicely-presented card image will appear on your list, with a QR code attached for easy scanning. From there, it can even be added to Passbook if you like.
There's a lot more to the app than I just described, but you can read about it on their site or head over to the App Store and check it out. The app itself is free, but you can upgrade to a 'Plus' account for additional features, such as bank account monitoring, data export, lost wallet service, and more. There's even a 15-day free trial for the Plus account so you can try it out before making a decision.