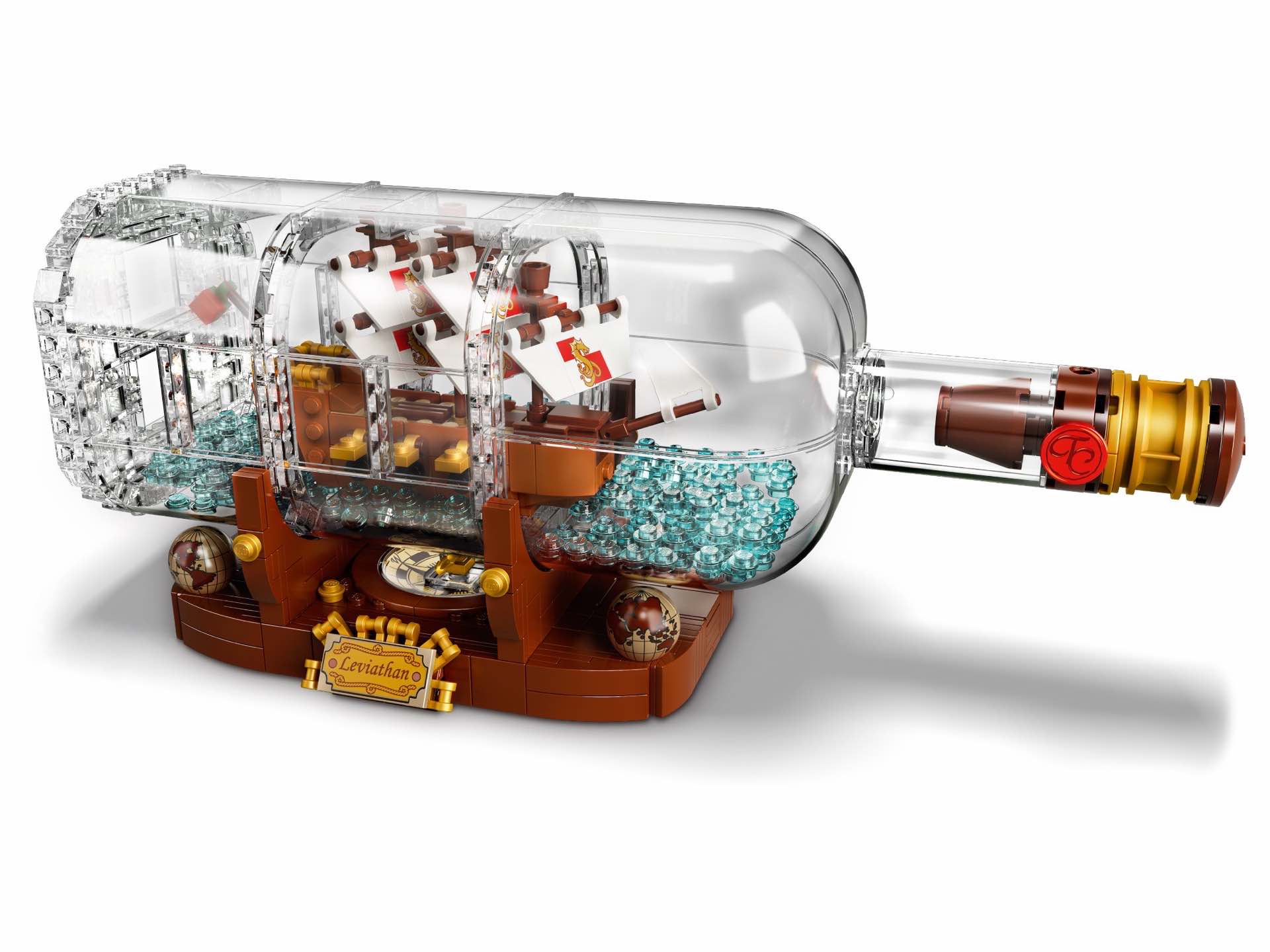 LEGO Ideas "Ship in a Bottle" Model Kit
Add a nautical touch to your LEGO collection with the beautiful and intricately detailed ship-in-a-bottle model kit. Featuring 962 pieces and measuring a foot long (if you include the bottle), this kit is one you'll want to display on your shelf long after you've built it — which, by the way, is a lot less labor-intensive than the real thing.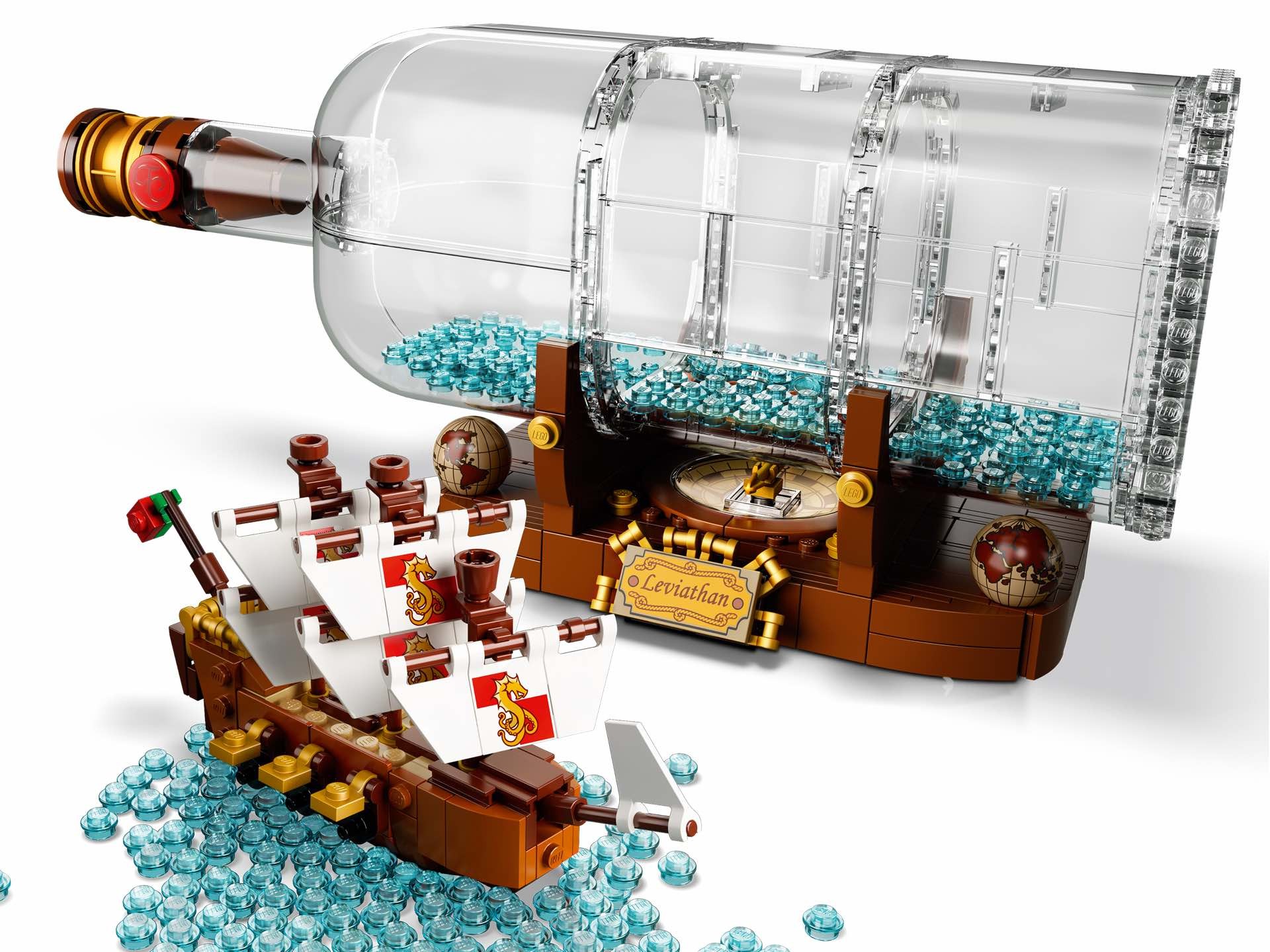 Here are some stats about the kit, taken from the LEGO listing:
Bottle features a detailed, buildable cork with wax seal-style element and over 280 translucent-blue, water-style elements inside.
Ship features a raised deck at the stern, captain's quarters, 6 cannons, 3 masts, a crow's nest and assorted elements including printed sails and the ship's flag.
Display stand features the ship's 'Leviathan' nameplate, a built-in 'compass' (non-functioning) with detailed compass rose and spinning gold-colored needle, 2 globe elements, and gold-colored detailing.
The 'water' pieces that go inside the bottle are maybe the neatest touch of all, because that's not something you usually get with typical ship-in-a-bottle models.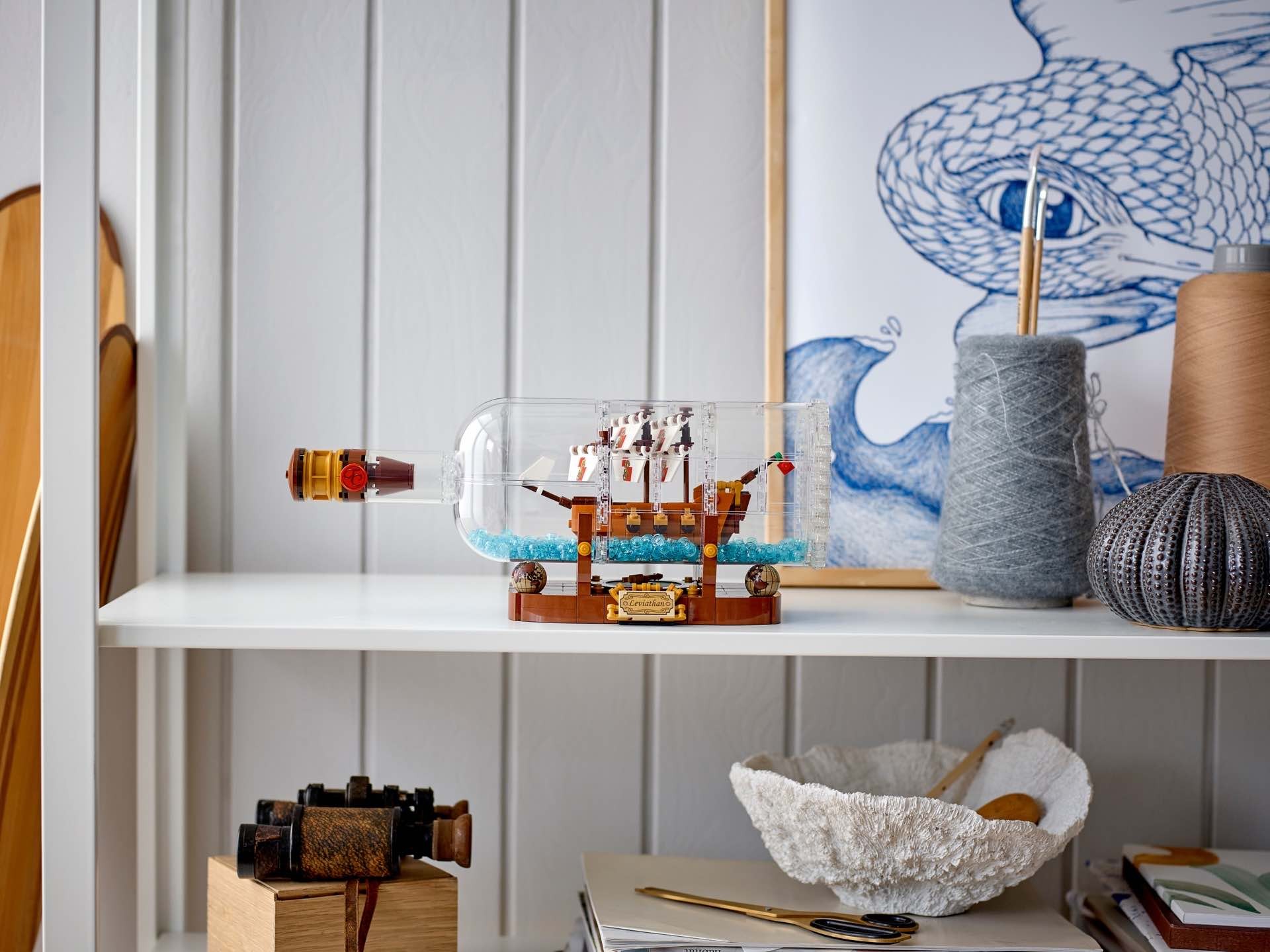 Point of note: On the official LEGO site you'll find the ship-in-a-bottle kit listed under both the retired model #21313 and the soon-to-be-retired (and currently out-of-stock) #92177 It was listed at $70 there, but since they don't have any to buy as of December 28th, 2021, you'll be stuck paying $156 on Amazon or shopping elsewhere if you want a kit of your own.