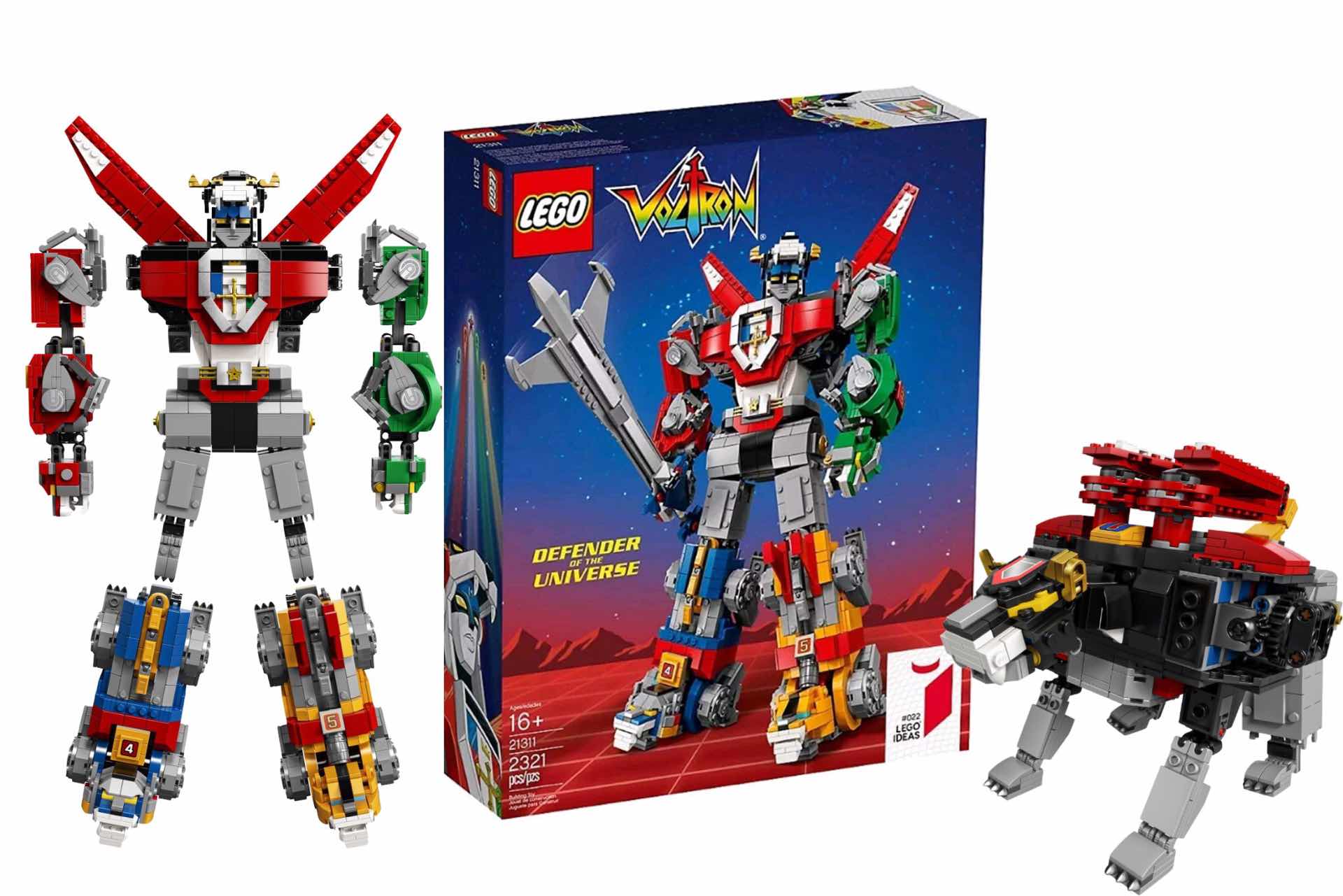 LEGO Ideas 21311 Voltron Set
Voltron was one of the coolest things around when I was a kid. Five giant robot lions that fly around in space and combine together to form an even bigger humanoid super-robot that fights with a sword?! Heck yes!
A couple months ago, LEGO announced it would be bringing a fan's idea for a Voltron figure to life, and at the beginning of this month, they released it to the world in all its glory. Not only does this awesome set let you build all five lions individually, they can actually be combined into Voltron — complete with huge sword and shield — similar to how a non-LEGO set would.
There are over 2,321 pieces in the set, making it the largest ever LEGO Ideas set, and the combined Voltron figure measures 15″ high, 5″ long, and 8″ wide, so it's also the biggest buildable LEGO mech ever.
Andrew Liszewski of io9 wrote a great review of the set:
The Voltron toys I grew up with featured basic transformation functionality when changing from lions to robot mode. Lego's Voltron takes more of a re-building approach, which makes sense given that's the toy's entire raison d'être. There are still parts of the model that transform in the traditional toy sense: the black lion's head opens to reveal Voltron's head, and the blue and yellow lions pivot at the shoulder to form a pair legs and feet.

But other components, like the black lion's four legs, need to be completely removed, pivoted, and re-attached in order to transform Voltron into a robot. That's not a complaint, however. If anything, it feels more appropriate given that's how this version of Voltron is built in the first place.
…and LEGO themselves put together a video overview:
For a set this cool, you'll need to be willing to part with $180 from the LEGO Ideas site. Yes, you can also find it on Amazon, but I've been watching that space since the set first released, and so far it's only been offered by a continuous stream of sellers who are hawking it for $260 and up.
I'm happy to report that as of November 6th, 2018, this set is now available on Amazon at the proper price.