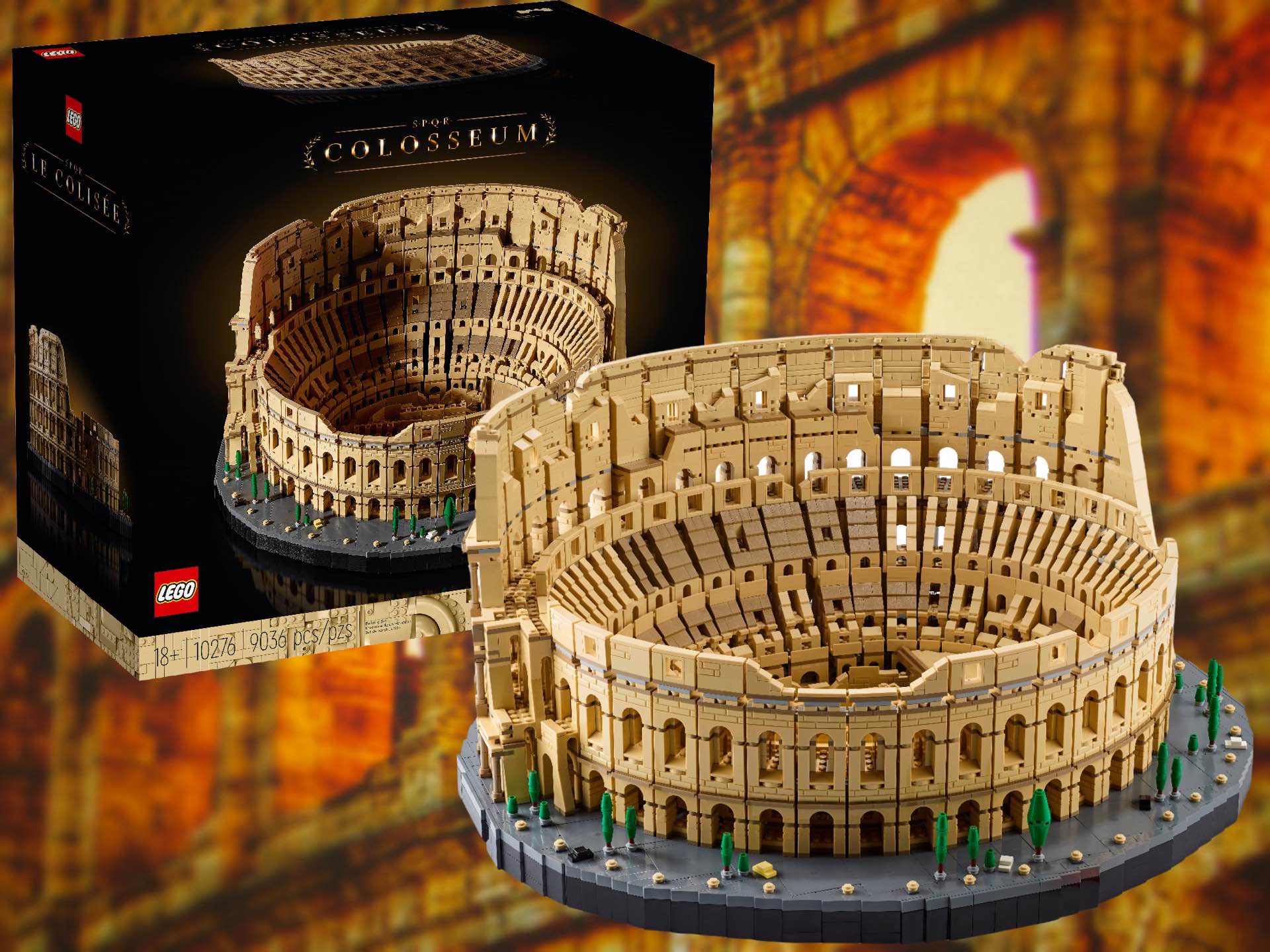 LEGO Creator 9,000+ Piece Colosseum Set
Background image above via Nick Fewings on Unsplash, with edits by yours truly.
---
Launched several weeks ago on Black Friday, the new LEGO Colosseum set (model 10276) is an epic, expertly created recreation of the actual place. At 9,036 pieces, this tribute to Rome's most iconic landmark is easily the largest LEGO brick set created to date. (Sorry, Millennium Falcon, you had a good run.)
The set features a whole bunch of true-to-life details, some of which come through the creative re-use of existing LEGO pieces (such as rollerskates, minifig hands, etc):
This epic LEGO model features a recreation of the three distinct stories from the Colosseum, with each of these stories adorned with the columns of the Doric, Ionic and Corinthian orders. These columns have been faithfully recreated in LEGO brick form using a variety of creative building techniques, including decorative volutes that have been created using a recoloured LEGO roller skate element that has been turned upside down to create an authentic look.

Every detail of the set has been meticulously crafted to stay true to the real-life Colosseum — including having 80 'ribs' in the spectator stands (the exact same number as the original) and having three different shades of brick to replicate the different columns and aging of the almost 2,000 year old landmark.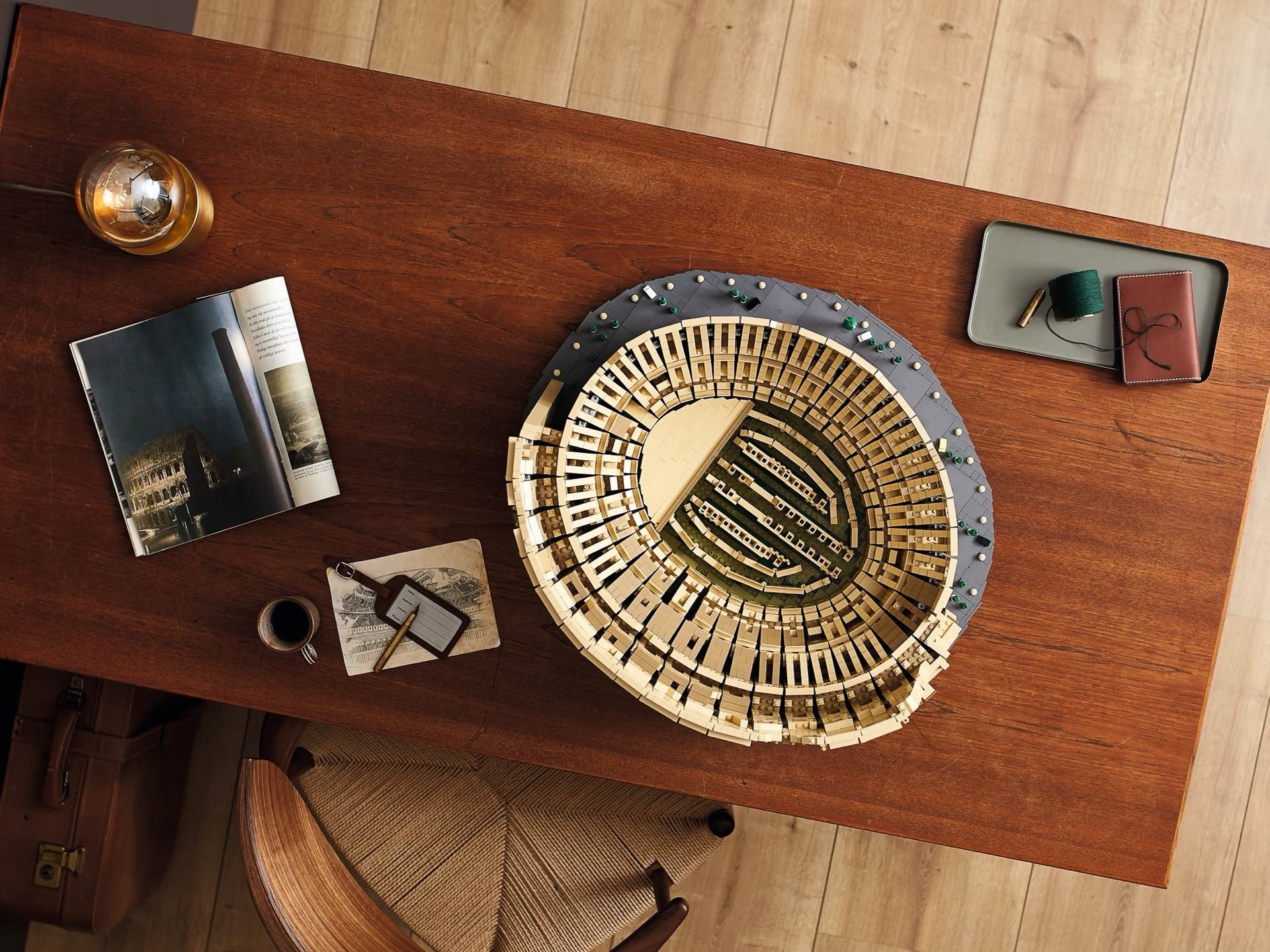 Once assembled, the LEGO Colosseum measures over 10½" (27cm) high, 20½" (52cm) wide and 23½" (59cm) deep, so it'll definitely attract attention wherever it's displayed. And despite that size, the whole thing can be picked up by the base without falling apart, so it can be moved around if needed, or simply lifted to the eye for closer examination.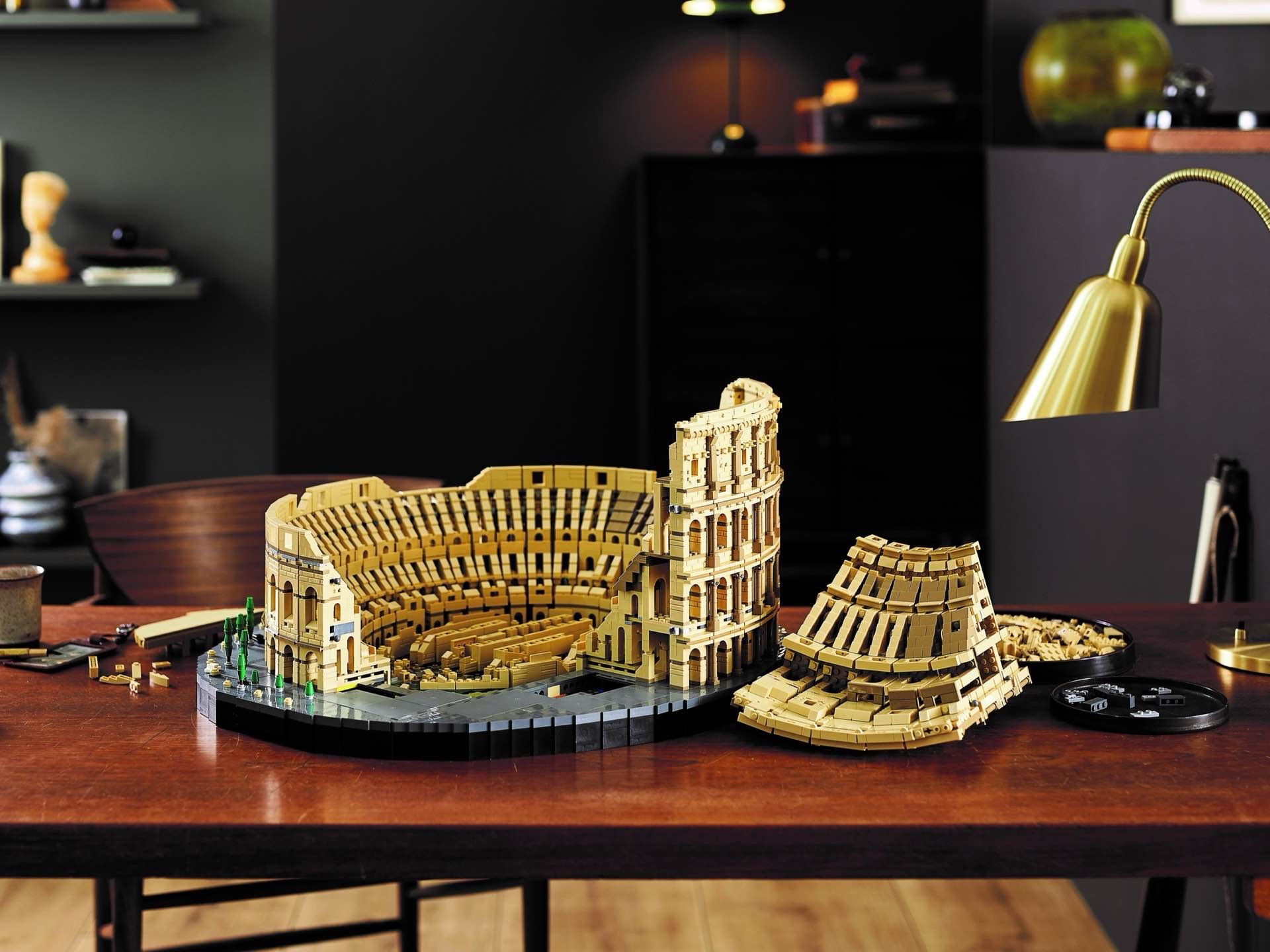 Get the Colosseum set for $550 from the LEGO site and savor the process of assembling this awe-inspiring model, then admiring it for years to come. (I would've linked the Amazon listing, but as of January 7th, 2021 it's only being "offered" by third parties who have it listed for {checks notes} $900???)