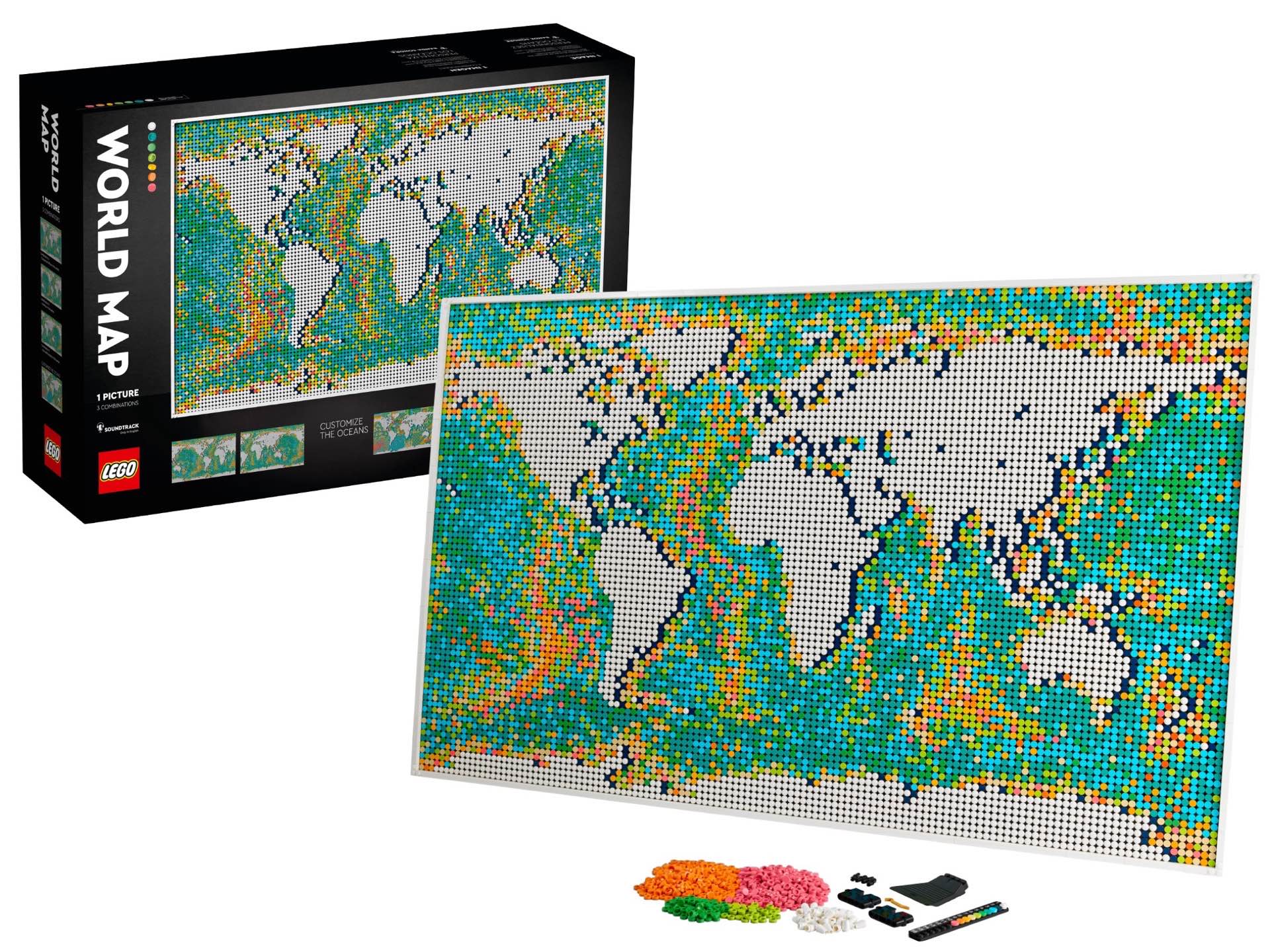 The LEGO Art World Map
The LEGO Art World Map (model 31203) released on June 1st, 2021, but ran out of stock so fast that I wasn't able to write about it. Now, two months later (August 2nd), it's finally available for purchase again.
Measuring 40.5″ x 25.5″ and with a whopping 11,695 pieces, the LEGO World Map has usurped the 9,036-piece Colosseum model as the largest set in LEGO history, beating it by 2,659 pieces. And that's not very far from doubling what the Colosseum had over the previous winner, the 7,541-piece Millennium Falcon.
So yeah, this one'll take you a while to put together before you display it on your wall.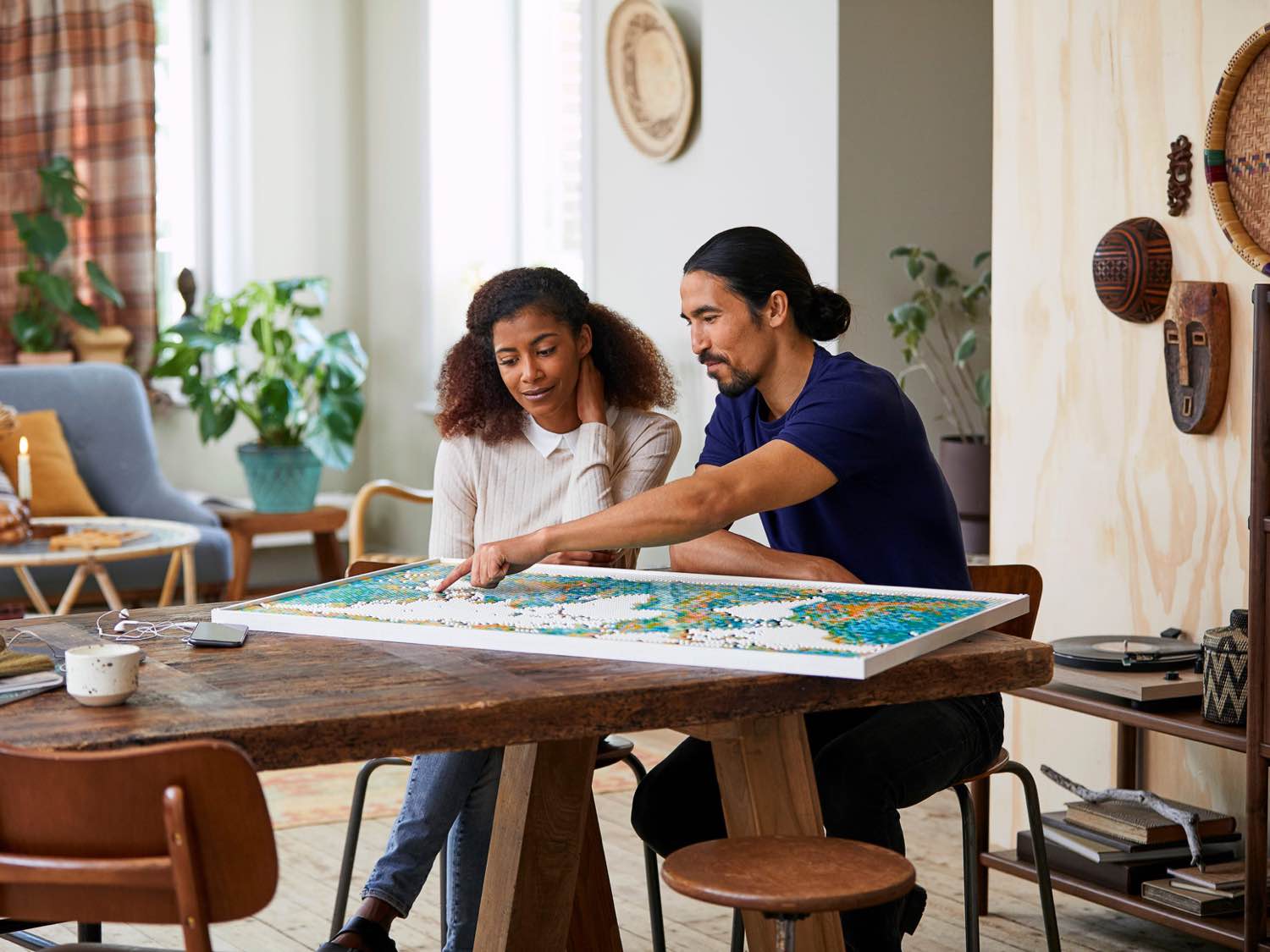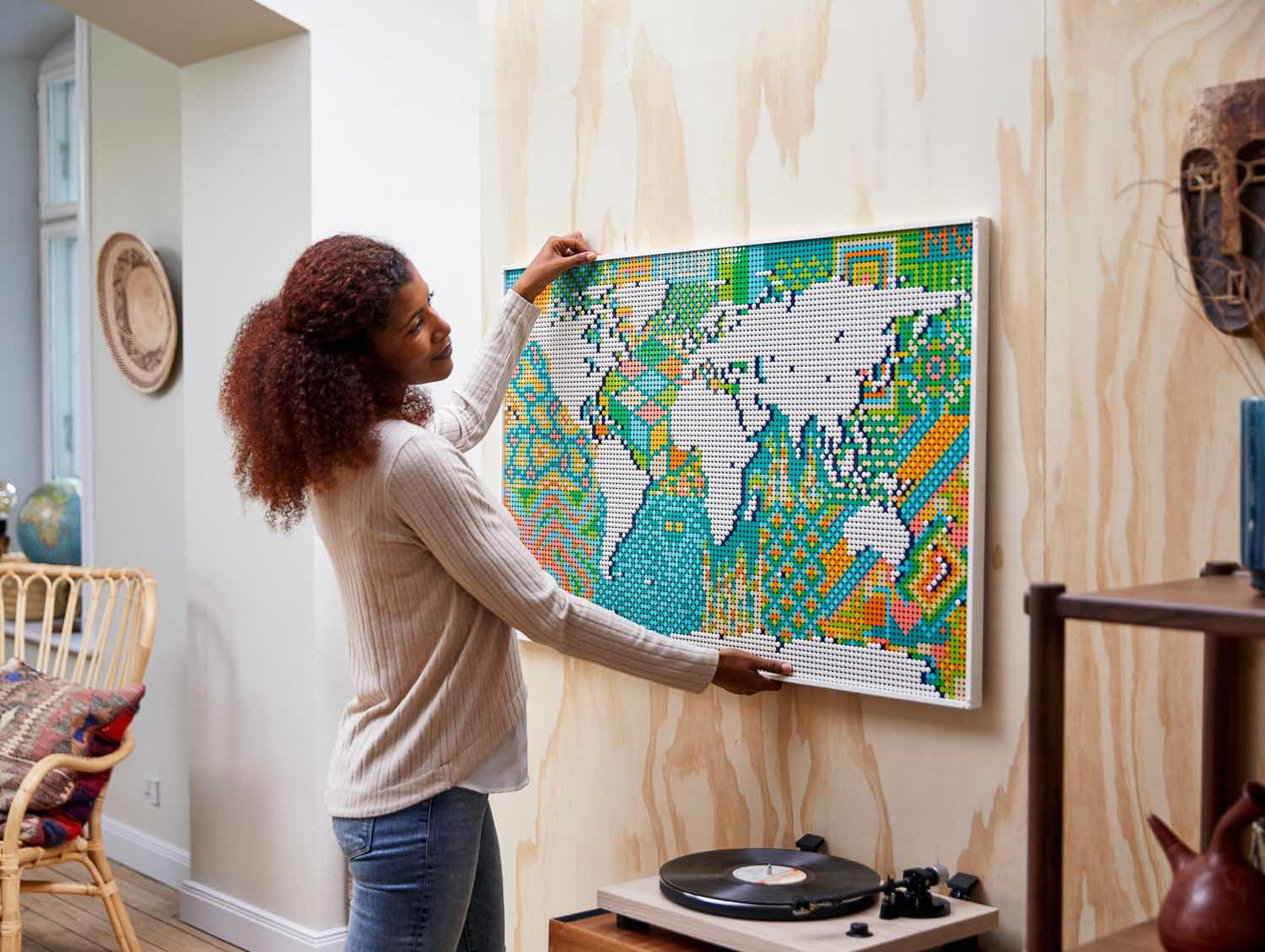 What's cool about the map is that, in true LEGO style, you can totally customize it to your liking. Its built upon three main sections of baseplates, which can be rearranged so that whatever continent you're on lives in the center.
And while they include paint-by-numbers-style directions for filling in the oceans — using a pattern inspired by the bathymetric mapping of the ocean floor — you can go with a totally custom design: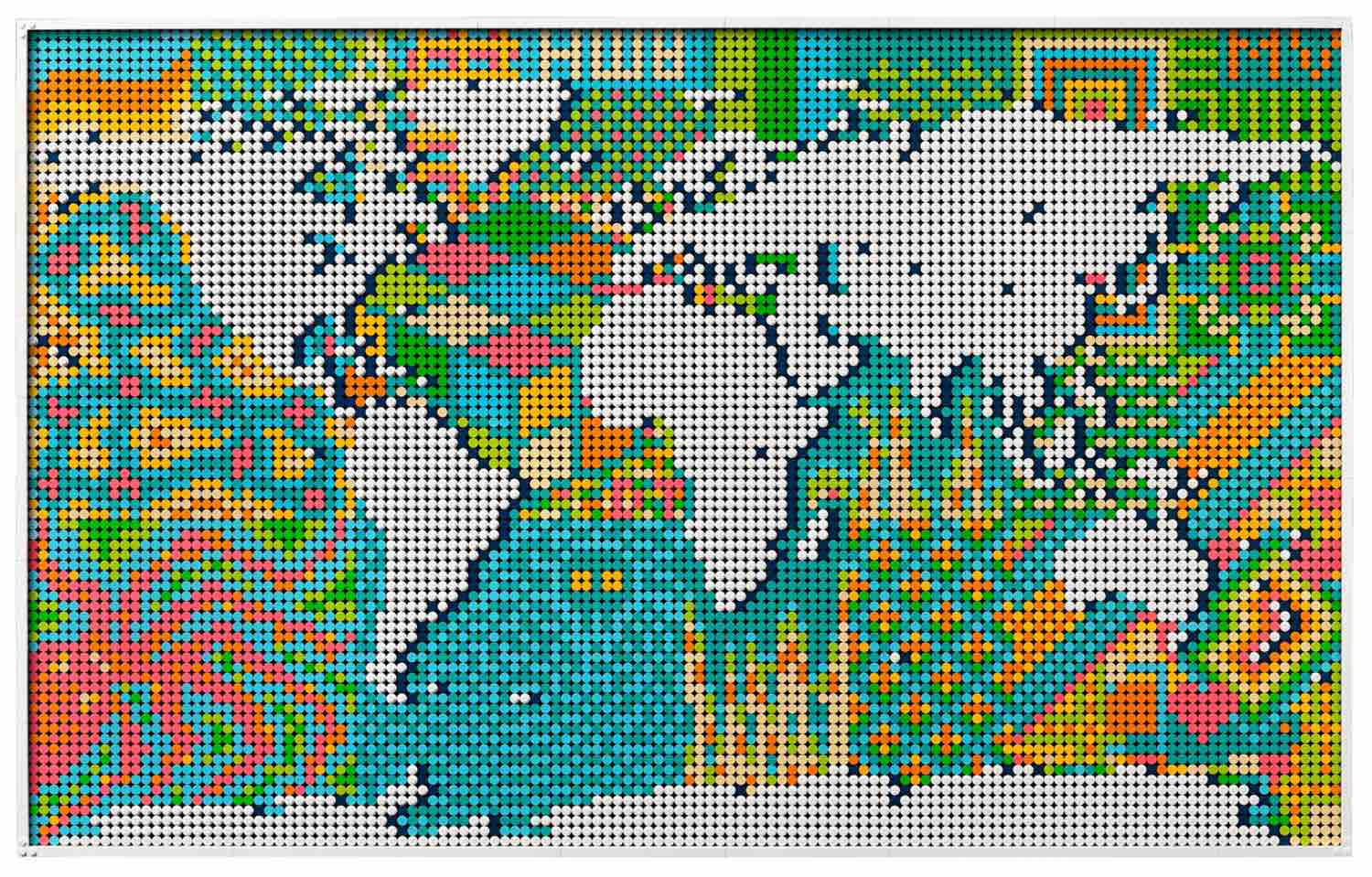 …or leave them black for a more minimalist look: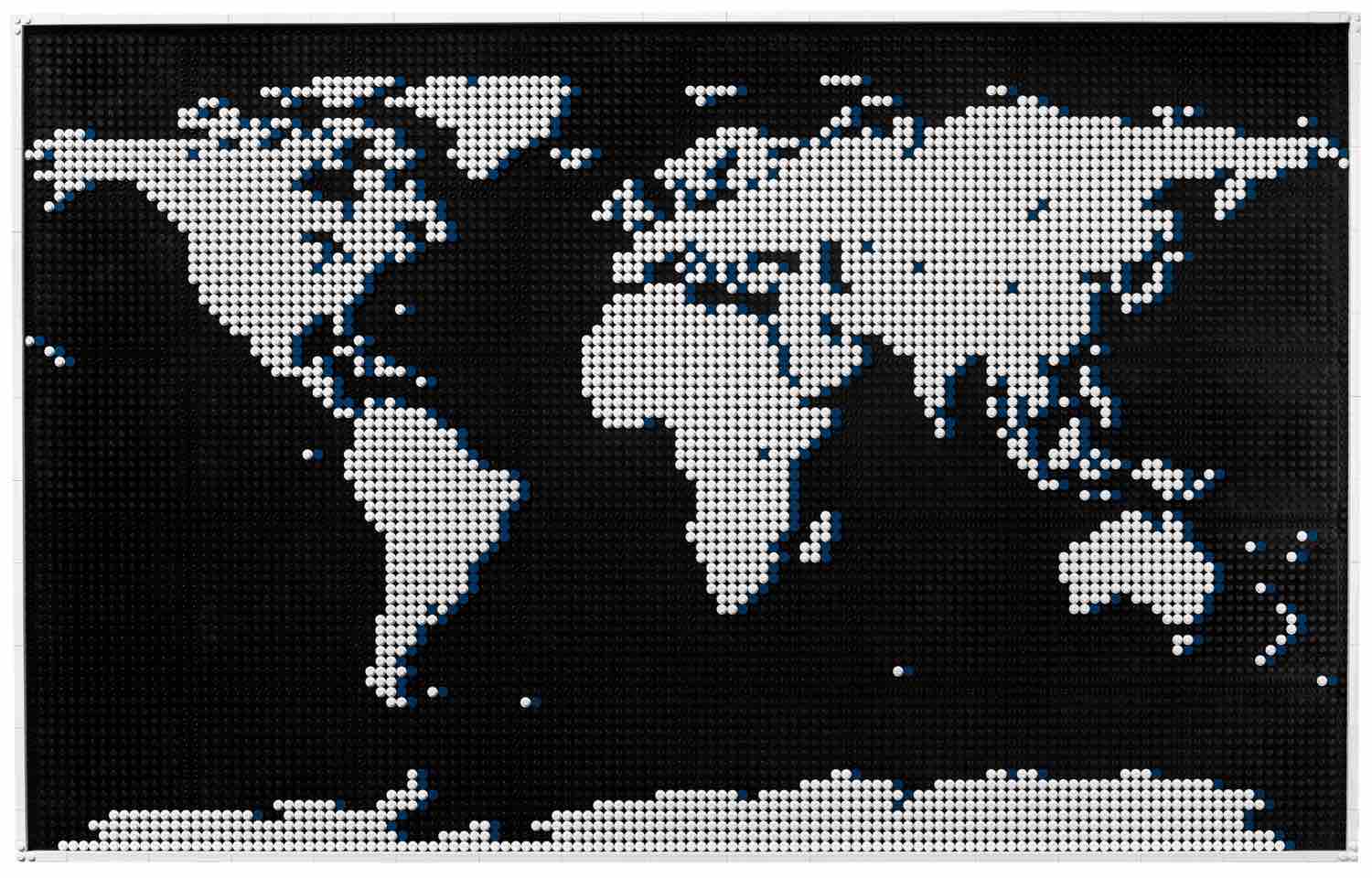 They also include red-capped 'push pin' pieces so you can mark places you've been or track your dream travels of the future. I mean…I love every single thing about this set. Even the frame itself is brick-built!
Get the LEGO World Map for $250 on Amazon. When you receive it, be sure to scan the QR code on the box to access the special soundtrack they've put together (including various interviews and travel stories) that you can listen to while you build.